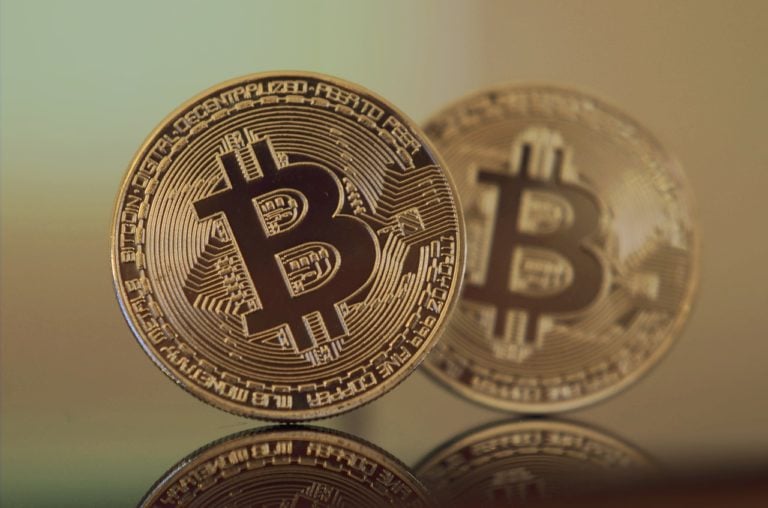 Bitconnect, Ripple etc. collapse or not, some ICOs and related products are still hot. Bulls would argue that trust in the charity sector is in constant decline, as many non-profit organizations have engaged in the misappropriation and misuse of funds, leading to donors demanding increased accountability and transparency.
In response to this CharityStars, the online auction platform for the nonprofit sector, has created AidCoin, the token for charitable giving, aiming to provide transparency and rebuild trust in the nonprofit sector, allowing donors to track their charitable donations through blockchain on the AIDChain platform, an ecosystem of services for all actors involved in the nonprofit sector.
This collaboration on the Charity Stars platform will help highlight the deserving charitable causes each blockchain leader is supporting, including the Blockchain Education Network, Unsung, World Wide Fund for Nature (WWF), The Bancor Foundation, and Save the Children.
Axon Capital Up 60% In 2020; Says These Tech Stocks Are Value Stocks
Axon Capital was up more than 60% for the first 11 months of 2020 after making some changes to deal with the year's challenges. In his delayed third-quarter letter to investors, which was reviewed by ValueWalk, Axon's Dinakar Singh noted that the year was not only "incredibly stressful" but also "successful." Q4 2020 hedge fund Read More
Please see the press release enclosed below announcing the success of the AidCoin token sale. The public token sale, swiftly concluded in less than 90 minutes yesterday, reaching its hard cap of 14,333 ETH. The funds raised will contribute towards building the AidCoin ecosystem and infrastructure.
See the press release below
Public Token Sale Closes in 90 Minutes as AidCoin Raises a Total of $16.5 Million USD
Conceived and developed by CharityStars, AidCoin aims to restore trust in the nonprofit sector
Public Token Sale Closes in 90 Minutes as AidCoin Raises a Total of $16.5 Million USD
Los Angeles, USA — January 17, 2018 — CharityStars, the online auction platform for the nonprofit sector, today announced the success of its AidCoin token sale. With a total hard cap of 14,333 ETH ($16.5 million USD at the time of close) the public token sale concluded within 90 minutes of commencing yesterday at 12 pm CET. This milestone follows the successful raise of 8,333 ETH in the AidCoin presale in November 2017.
CEO and Co-founder of AidCoin and CharityStars, Francesco Nazari Fusetti said, "Our team is proud and incredibly humbled by this tremendous show of support for both our project and mission. For years we have worked relentlessly to meet the needs of the most vulnerable in societies around the world, and the success of the AidCoin token sale clearly shows that people everywhere are eager to join us in our journey to not only meet those needs but do so in a way that is more transparent, accountable, and ultimately trustworthy."
Originally set to run until February 1, 2018, the AidCoin token sale finished on January 16, 2018, with the AID token (AID) distributed to participants at a rate of 1 ETH = 2,000 AID. AID, an ERC20 compliant utility token that will provide transparency in the nonprofit sector, allows individuals to track their donations thanks to the AIDChain platform, an ecosystem of services for all actors involved in the nonprofit sector. Additionally, AidCoin allows charities to integrate a payment gateway and embeddable widget, called AIDPay, on their website that enables them to directly accept donations in different cryptocurrencies which are then instantly converted into AidCoin.
"The level of trust and transparency in the non-profit sector is in consistent decline as a number of high profile charities implement poor fundraising practices, misuse their data, and questionably allocate funds. Understandably, this has led to donors becoming increasingly reluctant to give to charities, resulting in immense fundraising struggles. The success of our token sale brings us one step closer to eradicating this issue for the good of causes that truly deserve widespread support," added Fusetti.
Co-founded by Francesco Nazari Fusetti, Manuela Ravalli, and Domenico Gravagno in 2013, CharityStars has offices in Los Angeles, London, and Milan. CharityStars' auctions are conducted through the online platform that features an array of luxury experiences and products which can be purchased through fiat and cryptocurrencies, with proceeds going to partnering charities. AidCoin will leverage CharityStars established network of more than 40,000 donors, over 200 celebrities and 100+ brands to boost AidCoin and AidChain adoption.
The funds raised from the token sale will go towards fulfilling the AidCoin roadmap, with funding allocated as follows: 40% for product development; 30% for business development; 20% for communications and marketing, and 10% for reserve funds.
The token sale was split into two tracks with an open smart contract for smaller contributors and a KYC compliant registration process facilitated by Bitcoin Suisse for larger contributors. Having already successfully held more than twenty ICOs, raising over more than $500 million USD to date, Bitcoin Suisse offered and allocated AidCoin tokens to the public on a first-come-first-serve basis.
Nicolai Oster, Head of ICO at Bitcoin Suisse said, "The AidCoin project is an extremely worthwhile initiative that has the potential to increase transparency, regain trust, and overhaul the nonprofit sector. With the great success of the token sale, we believe that the team has a good foundation and ground for achieving their ambitious goal."
"Blockchain technology offers an unparalleled first step in restoring the loss of confidence in nonprofits, and we are fully committed to driving the adoption throughout the sector as a whole. As the awareness of AidCoin continues to grow, I look forward to bringing both the blockchain sphere and the charity sector together for the greater good of both industries," concluded Fusetti.
To date, CharityStars has raised over $10 million USD in funds, supporting 450 charities including Unicef, The Red Cross, Amnesty International, The Special Olympics, Save The Children, and WWF. CharityStars has worked with over 1,000 celebrities and brand partners such as Cristiano Ronaldo, Lewis Hamilton, Andy Murray, James Blunt, Vivienne Westwood, Vanity Fair, and Redbull. Currently running an online auction with Bitcoin Entrepreneur Roger Ver, CharityStars also raised over 50,000 USD for participating charities in a series of auctions with prominent leaders in the blockchain space.
For more information about AidCoin visit https://www.aidcoin.co.
For more information about CharityStars visit https://www.charitystars.com.