While the stock market made records In 2017, a significant number of U. S public pension funds remain staggeringly underfunded. A new study indicates that despite this profound revelation, very few pension members are aware to the extent of their pension plans poor performance.  The survey by Spectrem Group demonstrates that most of the members whose retirement in depends in a large part t the pension fund's performance are unaware of any substantial performance gaps or risk.  There is also a gap between what pension plan members expect regarding how their funds are managed and how these resources are managed.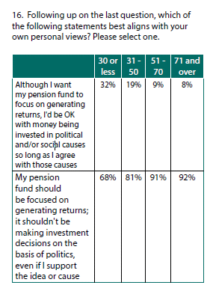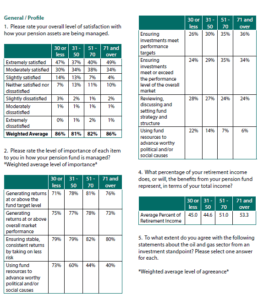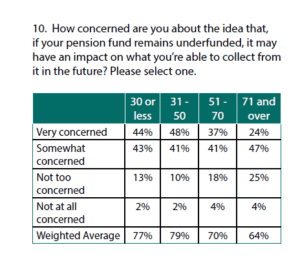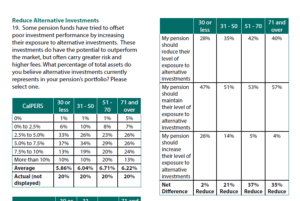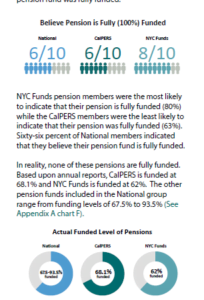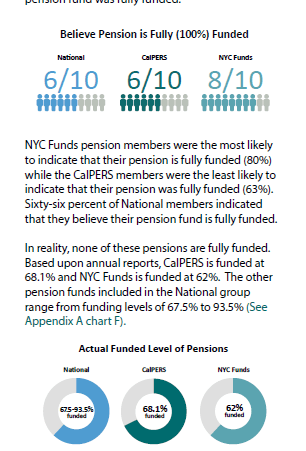 Seth Klarman's Collective Wisdom: Risk Analysis Is The Key To Investment Success
Please note this article is based on publicly available information, however ValueWalk just received Baupost's 2018 letter moments ago and will have exclusive coverage shortly. Seth Klarman is widely regarded as one of the best value investors the world has ever seen. Over the past few decades, his hedge fund, the Boston-based Baupost, has achieved Read More
The study was conducted via an online survey of members across the country. These respondents include individuals who belong to some of the largest pensions like CalPERS, THE NYC Retirement Systems (NYC Funds) and "National" group, including individuals from the New York State Common Retirement Fund, The Florida Retirement System, the Missouri State Employees' Retirement System, The Teachers Retirement System of Texas, as well as a other public pension plans.
According to the report, 48% of the members claimed that they would rely on their pension for at least half of their retirement income. 92% of the members consider their pension fund's ability to generate a return at target or beyond to be important. Nevertheless, there appears to be a gap in the amount of knowledge members possess. 56% of the members believe that they are very well or moderate informed on the actual returns on fund investment performance. 54% think they know the target investment return while 60% claimed to know expenses and fees paid.
The gap is observed when the member claims to knowledge regarding their fund's performance were put to the test. 46% of members believed that their funds have performed within target for the past couple of years: this is wholly inaccurate.  Only 31% of members thought their pension is underfunded while in reality, all respondents' pensions are underfunded.  
Members also demonstrated a lack of awareness regarding the riskiness of their funds investments. For example, while only 14% of CalPERS member think that more than 10 percent of the capital is allocated to alternative investments, the figure is more than 20%.
The survey was conducted online between the mid-and-late November 2017. In total, there are 807 CalPERS MEMBERS, 771 NYC Fund s members and 1,687 National members responded to the survey.