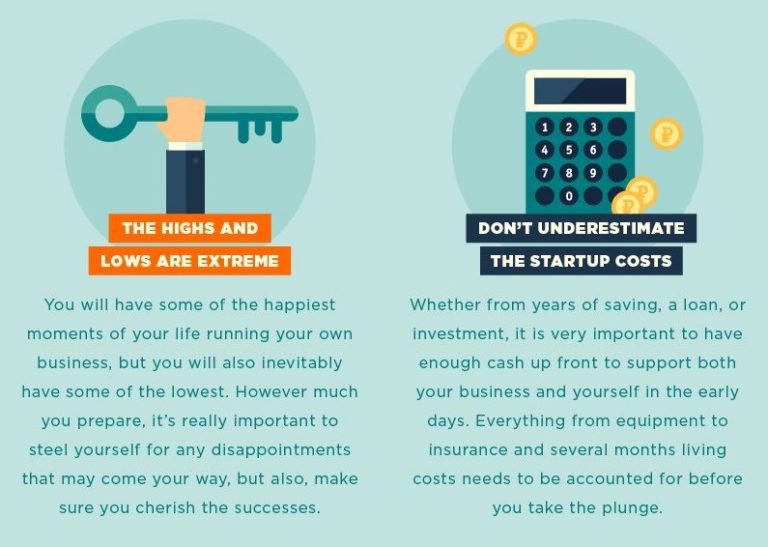 When it comes to owning a small business, it can be daunting! Owning a small business can be incredibly tough, and will absolutely take everything you can give it. However, amongst the trials it can present, it's a journey that will present many life-changing decisions.

Long Hours
The hours can be arduous at times, and if you're used to a 40 hour work week, prepare yourself. Make sure to have firm guidelines for when you need personal time, whether you're alone, with family or friends. Most entrepreneurs struggle with keeping a healthy sleep schedule, so ensure to keep your work times regular and factor in your sleep needs. It is all too easy to burn yourself out and lose the passion for your work.
How Value Investors Can Win With Tech And "Fallen" Growth Stocks
Many value investors have given up on their strategy over the last 15 years amid concerns that value investing no longer worked. However, some made small adjustments to their strategy but remained value investors to the core. Now all of the value investors who held fast to their investment philosophy are being rewarded as value Read More
Make sure your breaks are fulfilling and refreshing, and that you don't create an unhealthy schedule. It is often good to use breaks as a reward for hitting a certain goal, but don't stick to this if your goals are too much to achieve in one sitting. Make sure to take at least 30 minutes of break, for lunch, refreshments, and perhaps conversation to allow your mind a break.
Family First
Many small business owners struggle to keep healthy priorities, especially as a small business can be so demanding. As much as you aim to keep food on the table, bills paid and provide for your family using your small business, you absolutely can't lose focus of the people who keep you going day by day. Spending time with your family or friends will help take your mind off the stresses of business, while also refreshing your mind and allowing you to go back with a calm approach.
Ensure to factor in the impact that business decisions will have upon you and your family. If your business is going to begin to take up more of your time, discuss it with your family and make sure to organise times that you can spend with them, or see if there are other ways for you to avoid spending too much time apart, whether you start work later to spend time with them in the morning, or you get a few early hours in, and have a break to see family.
Success Is Addictive
Success feels great, and it's an incredibly motivating force to be reckoned with. Allow it to push you to new heights, use every success to inspire you to take your craft further; just don't allow it to burn you out, or stress you out if you don't achieve a certain goal. Success is unique to each person and is a continuous journey. Once you reach your initial goals, don't allow that to slow your progress. It may have taken everything you had to reach that point, but once you've pushed through, you'll begin to develop a more successful work ethic.
Don't purely define success as money, hours or services rendered. Make sure to set more realistic weekly/monthly goals about work ethic, attitude or your environment. If you want a certain system in place, set a realistic goal to have it implemented by. Don't set goals out of your reach if you'll take a loss to heart. However, it can be good to push yourself as far as possible to see what you really can achieve.
To lend a helping hand to anyone owning a small business, Silverdoor Apartments have written a great, concise guide covering key points that all should be aware of.