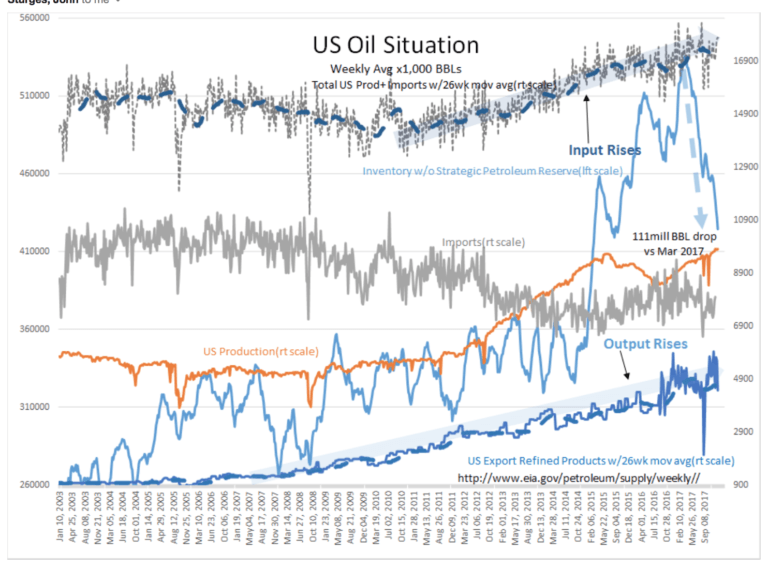 It's been a while but our DTO short is starting to pick up steam and work out like we thought it would.  We are currently up 24% in it and I am of the impression we have plenty more upside as oil prices ought to continue to climb. Even if they stall we will add to our gains as the flawed nature of the ETF will lead to decay in its price.
[REITs]
Bloomberg says the oil market is the tightest its been in 3 years
Philip Carret And Warren Buffett: Why Sell If There's Nothing Wrong?
Philip Carret was an investor and founder of Pioneer Fund, one of the first mutual funds in the United States. Carret ran the mutual fund for 55 years, during which time an investment of $10,000 became $8 million. That suggests he achieved a compound annual return of nearly 13% for his investors. Q1 2021 hedge Read More
With oil over $61 we can expect more drilling to take place. More drilling means more oil must go through pipelines.  Good for WMB, KMI.
Oil inventories are down 111m barrels since the March 2017 inventory peak and falling rather steadily .