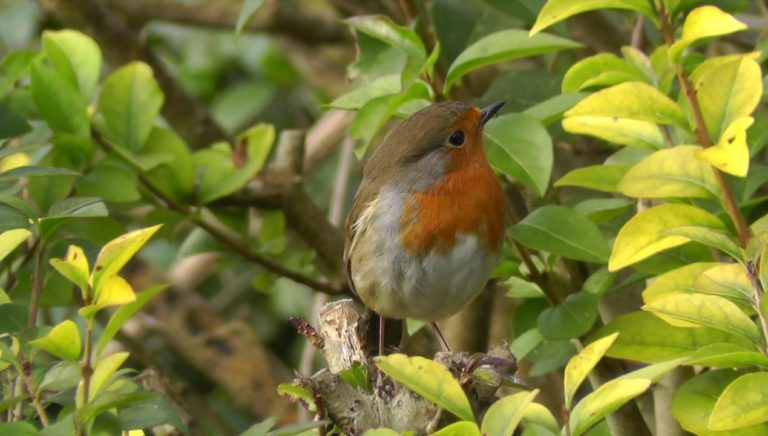 According to new research, noise pollution could cause birds to experience symptoms similar to post-traumatic stress disorder. The increased noise pollution could distract birds and could also affect their health, putting stress on birds, both adult birds and chicks as well.
The study was published on Monday in the journal Proceedings of the National Academy of Sciences. It was conducted by scientists from the University of Colorado at Boulder, California Polytechnic State University, and the Florida Museum of National History. They found that there are certain bird species which aren't quite succeeding in laying or hatching as many eggs when surrounded by noise. The lead author of the study, Nathan Kleist, a doctoral student at UC-Boulder at the time of conducting the study said that noise pollution could affect the fitness and stress hormones in birds.
"Surprisingly, we also found that the species we assumed to be most tolerant to noise had the most negative effects," said Kleist in a press release.
Schafer Cullen Capital Q4 Letter: Value Stocks Could Be Set For A Recovery As Earnings Grow
Value stocks have outperformed growth investments in the last three months, setting a trend that could be present for the next few years, that's according to Jim Cullen, the Chairman, and CEO of Schafer Cullen Capital Management. Q4 2020 hedge fund letters, conferences and more According to Cullen's latest "Market Letter," a copy of which Read More
According to the report, there is an example proving that birds are getting PTSD-like symptoms when there is noise in the areas where they are nesting. The example demonstrates stress on birds due to noise pollution on a female bluebird which made a nest about 75 yards away from a natural gas compressor. Even though the bird didn't seem to be impacted by the loud noises coming from the compressor, it had difficulties hearing approaching predators or other normal noises in her surroundings, so that she had to be constantly alert. That can result in increased stress levels, which can further result in chicks that are too small or not filling out in feathers.
"Noise is causing birds to be in a situation where they're chronically stressed. . . and that has really huge health consequences for birds and their offspring," said Florida Museum of Natural History associate curator of biodiversity informatics, Rob Guralnick, as reported by the Washington Post.
According to the report, it's impossible to say that birds being exposed to too much noise will damage their mental stability, the publication added that the study proved that PTSD-like symptoms are associated with the loud noises which results in higher stress levels.
"Habitat degradation is always conceived of as clear cutting, or, you know, changing the environment in a physical way," Guralnick added.
The researchers behind the study have studied three different bird species which have bred close to New Mexico's Bureau of Land Management property. Those species are western bluebirds, mountain bluebirds, and ash-throated flycatchers. Throughout three breeding seasons the researchers took blood samples from adult female birds and their chicks.
Despite the species or age of the bird species, the team discovered that noisier areas will likely put stress on birds, due to lower amounts of the stress hormone corticosterone. According to the UC-Boulder stress psychologist and study co-author Christopher Lowry, those findings confirm similar previous research on humans.