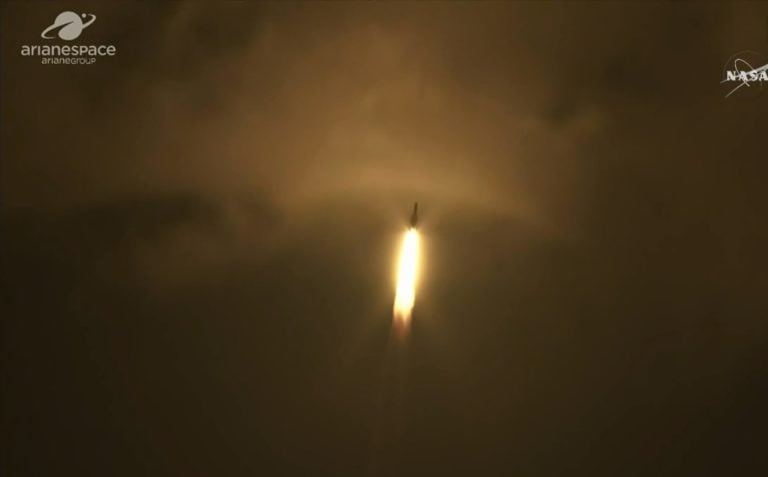 NASA's GOLD instrument which was initially thought to be lost, has actually reached its orbit around the Earth. NASA officials had feared that the instrument was lost since soon after it launched, they had lost communication with it. NASA's instrument is worth $55 million.
About an hour later, NASA and the launch provider, Arianespace, finally tracked down the instrument that had lost contact shorty after launch. It was launched by an Ariane 5 rocket. It's a small fridge-sized instrument, which will probe the closest edge of space where solar radiation connects with Earth's weather.
"Space isn't just the home of astronauts and satellites; it affects our day to day lives," Sarah Jones, GOLD mission scientist at NASA's Goddard Space Flight Center in Greenbelt , Maryland, said in a statement.
DG Value Surges On Recovery Plays
According to a copy of the firm's February investor update, Dov Gertzulin's DG Value Partners returned +4.48% net for the month of February, which ValueWalk has been able to review. Q4 2020 hedge fund letters, conferences and more Following this performance, the firm has returned +8.32% net for the year to the end of February. Read More
According to the statement, the upper boundary of Earth's atmosphere has cruel conditions that impact radio waves, GPS signals along with cellphones. Weather on our planet and solar radiation in space can affect our communication systems, and potentially disrupt them. That's why it's important for our scientists to understand and explore this region.
The recently launched GOLD mission is the first time NASA has used a commercial satellite to launch a scientific mission. Arianespace's Ariane 5 rocket took off with two communication satellites- SES-14 and AI Yah 3- and took them into orbit around the Earth. The GOLD instrument had a ride on the back of the SES-14 satellite. This device which will observe the atmosphere was built by the University of Central Florida, after it was granted $55 million from NASA.
Arianespace CEO Stephane Israel announced that they had lost communication with the instruments shortly after it had launched as reported by Space.com.
He apologized to the customers who entrusted the company, saying, "We have had an anomaly on this launch. Indeed, we lost contact with the launcher a few seconds after the ignition of the upper stage…. We know that there is no launch with no risk. We know that launch is always difficult. And, tonight, Ariane 5 has had an anomaly."
Even though the company lost contact with NASA's GOLD Instrument, the representatives of Arianespace later confirmed that the satellites had reached Earth's orbit that evening.
The statement reads: "[The] lack of telemetry lasted throughout the rest of powered flight. Subsequently, both satellites were confirmed separated, acquired and they are on orbit. SES-14 and Al Yah 3 are communicating with their respective control centers. Both missions are continuing."
NASA's GOLD instrument is supposed to scan the Earth at the spot about 22,000 miles above Brazil. SpaceNews reports that it's not certain that the instrument reached the originally intended orbit.