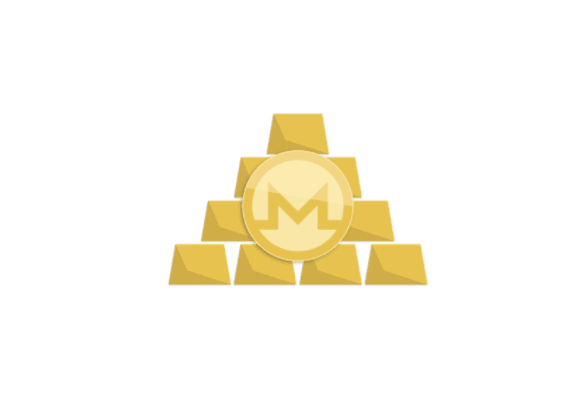 Bitcoin remains by far the most popular cryptocurrency in the world, but it is increasingly losing the ground on the dark web. More and more criminals now favor Monero, ZCash, Dash, and other virtual currencies over bitcoin. The crypto-crime community has complained for a long time that bitcoin takes longer to process transactions, is highly volatile, and the transaction fees are too high. Notably, criminals had been among the most loyal users of bitcoin for years.
Why criminals are moving away from bitcoin
Internet criminals prefer the enhanced privacy and better user experience offered by Monero, ZCash, and Dash. Forensic firm Chainalysis has said in a report that bitcoin is falling out of favor on the dark web, where criminals carry out illegal transactions. According to the forensic firm, the proportion of dark web-related bitcoin transactions has declined from 30% to just 1%. Chainalysis chief economist Philip Gradwell said that there had been "a rapid increase in the use of Monero, likely for illicit means."
Bitcoin was popular among criminals because of the privacy it provided. Criminals could carry out transactions anonymously. It still offers privacy, but newer virtual currencies such as Monero offer added layers of anonymity along with cheaper and faster transactions. Another reason criminals are ditching bitcoin in favor of Monero is that now more people are choosing to hold bitcoin than spend it.
Chainalysis counts multiple law enforcement agencies among its clients. The forensic firm said even though criminals are losing interest in bitcoin for ordinary transactions, they are still interested in stealing bitcoin through hacking and other means. Bitcoin theft has gone up from $3 million in 2013 to $95 million in 2016. The theft incidents have only been rising. At least $172 million worth of bitcoin has been stolen between 2013 and 2017, according to Chainalysis.
A 'progressive shift' towards the criminal use of Monero
ZDNet said in a recent report that the use of Monero is spreading to ransomware. Criminals hack a victim's computer and demand a ransom in Monero. Now they will be giving their victims instructions on how to buy and exchange Monero rather than how to buy bitcoin. Europol executive director Rob Wainwright has warned that there will be a "progressive shift in 2018 towards criminal use of cryptocurrencies other than bitcoin." The shift will make it more challenging for law enforcement agencies to counter.
We'll see a progressive shift in 2018 towards criminal use of cryptocurrencies other than Bitcoin, making it generally more challenging for law enforcement to counter https://t.co/CAzr4spnK4

— Rob Wainwright (@rwainwright67) January 2, 2018
According to a study by researchers at the University of Sydney and the University of Technology Sydney, about 44% of all bitcoin transactions were linked to criminal activities such as illegal pornography, drugs, hacking, and money laundering. The study found that 24 million criminals had carried out 36 million bitcoin transactions last year, with a total value of $72 billion. The number and value of bitcoin transactions are expected to decline dramatically as Monero gains popularity among criminals.
What is the dark web?
The dark web is a parallel network of illegal websites primarily used for criminal trade and activities. Experts estimate that the visible web is only about 4% of the total Internet. The rest is dark web or invisible web that hasn't been indexed on the search engines like Google and Bing. Many of such websites cannot be accessed via normal web browser. They can only be accessed through special web browsers.
Many countries such as South Korea have threatened to ban bitcoin trading. South Korea is preparing a bill to ban the trading of virtual currencies. China has also asked its provincial governments to get bitcoin miners to exit the cryptocurrency mining industry. Beijing has cited excessive electricity consumption and financial risks as the reasons it wants to eradicate the bitcoin mining industry.
British Prime Minister Theresa May has also said that her government was looking at cryptocurrencies "very seriously" because of the way they are used by criminals. She indicated at the World Economic Forum that Britain could start regulating bitcoin and other virtual currencies in the near future. If the governments regulate cryptocurrencies, users may no longer be able to carry out transactions anonymously.