LendEDU just put out the results of a survey of 1,000 robo-advisor users and found some interesting trends within the group. Find out more about roboadvisors here
Here are some key findings:
59.39% are first-time investors in the stock market
Of those who had invested prior, 61.79% claim that robo-advisors have generated higher returns than the previous method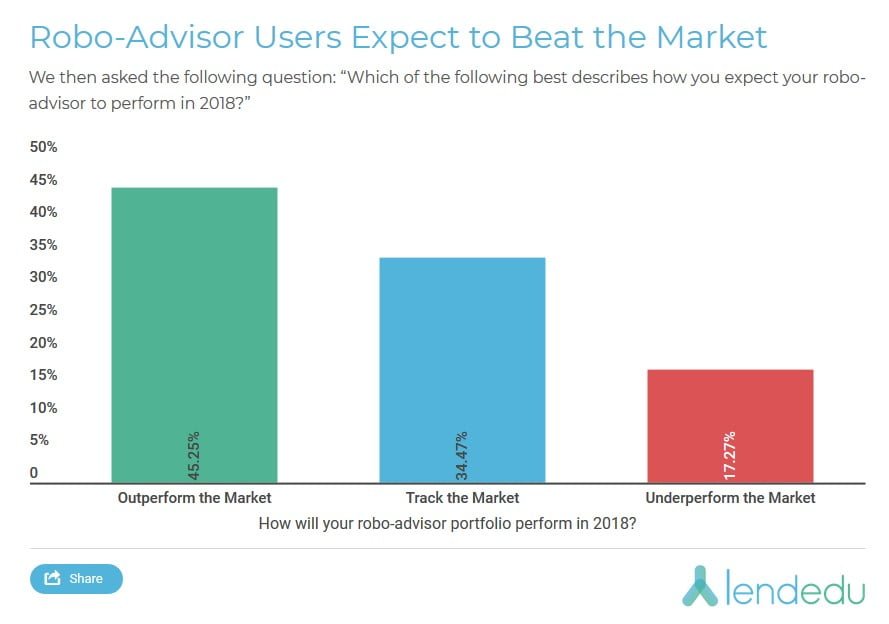 Our results display optimism and excitement from robo-advisor users which can be expected during a surging stock market. However, we identified multiple misconceptions held by these users about their expected portfolio performance in a down market.
Interestingly, we found that about 40% of active robo-advisor users would consult a human financial advisor in the event of a sudden market downturn. Also, 36% of current robo users would prefer a human advisor if fees were the same.
I think this data can make for a really interesting story. Robo-advisors are becoming increasingly popular, especially to new and inexperienced investors. The risks and uncertainties attributed with this new technology seem to be getting overlook by many users.
See the full study below.