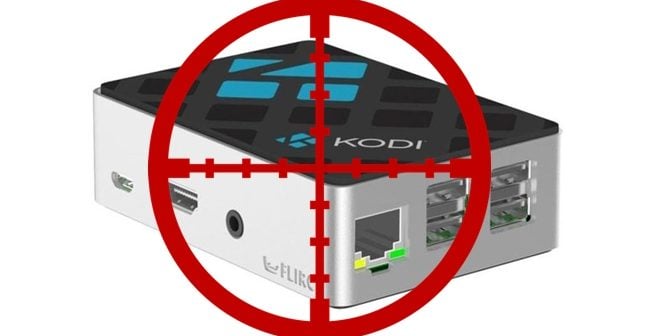 Kodi addons (previously known as XBMC), which started as a media center application developed for Xbox Consoles back in 2002, soon branched out as a standalone media platform that became a household name. People were using Kodi to stream their favorite music, videos, podcasts etc from the internet and the files they already had in their local storage.

But, because of its open-source nature, a lot of developers made tweaks and changes to its framework which opened a whole new door to integrate third-party addons to it that gave users the ultimate freedom to stream their favorite TV Shows, Movies and Sports for free. Very few Kodi addons were actually there to promote legal streaming media, and Kodi users generally utilized the free, illegal and copyrighted resources because who doesn't' like free lunch?
Soon enough, a lot of TV Boxes or "Kodi Boxes" were being sold on ebay and Amazon as "Loaded Kodi Boxes" which came pre-installed with a lot of third-party Kodi addons which mostly aided the users to stream copyrighted content. They were being sold as an alternative to their expensive cable subscriptions.
How Value Investors Can Win With Tech And "Fallen" Growth Stocks
Many value investors have given up on their strategy over the last 15 years amid concerns that value investing no longer worked. However, some made small adjustments to their strategy but remained value investors to the core. Now all of the value investors who held fast to their investment philosophy are being rewarded as value Read More
Note: Kodi software itself is not illegal. Its third-party addons is where the problem lies because it gives access to a lot of copyrighted media that is becoming a nuisance for the big production houses and TV networks.
Famous Kodi Addons That Quickly Went Mainstream
Image Credits: VPN Guru
Exodus
Covenant
Phoenix
123Movies
Genesis
GoMovies
These are just some of the addons that were hugely famous among the Kodi community but later on were blacklisted and shutdown. However, the list for these kinds of addons that previously existed is endless. Although these addons are no more available, but the negative attention that these addons attracted towards Kodi is what added to its notoriety today.
Crackdown On Kodi Boxes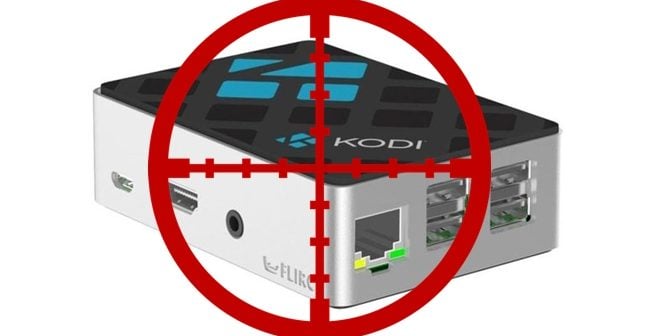 Image Credits: Thai Tech
Soon after the word got out and more and more people started flocking towards Kodi, the TV Boxes or Kodi Boxes started selling like hot cakes all over the web. But, soon, there was a massive crackdown on Kodi boxes and one after another, Kodi addons also started falling like dominoes.
It was all bound to happen as these Kodi boxes and more specifically Kodi Addons allowed users to stream copyrighted content for free. People all over the world were spending fortune to watch events like UK Premier League, Cricket, Boxing Fights and buying expensive PPVs, on the other hand, all Kodi users needed was a working stream on their favorite addons and that's pretty much it.
So, big production houses and media companies dropped the ban-hammer on such TV boxes and Kodi addons.
Working Addons For Kodi That Are Still Going Strong!
 It's evident that the reputation of Kodi has suffered big time, but that doesn't stop third-party addon developers from creating more addons and repositories that work in similar fashion. Moreover, Kodi users are now increasing more in numbers and there seem to be no end to the piracy issues. In fact, some new addons have been introduced and are going strong:
Neptune rising
Genesis Reborn
Rebirth 2017
Cerebro ShowBox
Pyramid
Prometheus
Incursion
Although everyone knows exactly the nature of these addons but still they indulge themselves in consuming content which is illegal or pirated. However many Kodi users have been caught, arrested and jailed on such violations, but that doesn't seem to cause any stoppages at all. In fact, people are flocking towards services which hide their IP addresses and online activities from their ISPs to stream their favorite content being cloaked online.
The Future Of Kodi – Be Prepared. Be Vigilante. War Is Coming!
Well, Kodi isn't the first platform which is being used for all the wrong reasons, in fact, Torrents and P2P file sharing technology was more notorious as far as online piracy or copyright infringement cases are concerned. But, just like Torrents, same is the case with Kodi too; one addon gets down, another pop ups offering similar benefits and functionalities.
As far as Kodi Addons crackdown issues are concerned, Hollywood has formed an anti-piracy alliance taking onboard some major UK and US TV and movie studios to deal with this menace of piracy and have so far been successful in shutting down many third-party Kodi addons and apprehended many developers and sellers of Kodi boxes.
The Head Of London Police's Intellectual Property Crime Unit UK has recently given a statement which clarifies everything in black and white that no Kodi user is safe and anyone who's involved in any such illegal streaming activity, would face severe punishments:
"Consumers need to be aware that streaming paid content for free is absolutely illegal.
"Whilst our priority remains to crackdown on the individuals behind this criminality, end users may find themselves getting swept up in one of our operations and becoming part of the whole criminal investigation." Source: Express
It is now pretty evident that both the addon developer and the end user are not safe. Now, bear in mind that this just happened in UK, but authorities all over the world are getting vigilant in this matter and Hollywood specifically is leaving no stones unturned to curb piracy to its roots.
But, how successful is the whole crackdown operation going on, or to what extent would they be able to minimize this piracy frenzy, only time will tell. But, we are definitely observing a definitive rise of Kodi addons and its flourishing community.
Ali Amjad is a Digital Strategist at ReviewsDir and have worked with different brands in past and have helped their businesses grow. 
Updated on