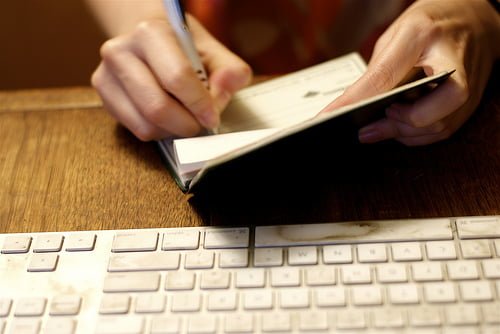 Americans are inundated with bills, from utilities to internet services, cable, and more. But did you know that you don't have to settle for the rates quoted for services? Most people don't know that they can negotiate pretty much any bill they pay, and sadly, there's a culture in the U.S. of accepting the cost of goods and services without question. Try these three techniques to bring down the cost of your bills.
Negotiate Your Services
Many bills can be lowered with a single phone call. If you're paying for things like cable or satellite channels, a cell phone, car insurance, or a gym membership, you can save a bit if you're willing to haggle. Here are a few questions to answer to help you prepare for negotiations:
Why do you deserve a lower rate? You likely won't get away with calling and just saying, "Give me a lower rate." Think from the company's perspective — why do you deserve to pay less? Are you a loyal customer, have you been using their services less frequently, or do you have a friend who would agree to sign up for service if you both got lower rates?
Could you cancel your service or switch to a competitor? If you could save money by going to a competitor, let the representative know. Many companies have guidelines for offering additional services or reduced monthly rates to keep the customers that they have.
When does your contract expire? If your contract is about to expire, this is a wonderful time to negotiate services. Many internet companies, for example, start you off at a low rate but increase their charges once every year. If you plan on being a long-term customer, those costs can add up. If you would rather switch companies than pay more for those services, let your current provider know — they'll be open for negotiations.
Check for Services You Don't Need
Many companies offer unnecessary services. It's important to check for this when signing up for a new policy, as you don't want to pay for what you won't use. You should revisit your agreement periodically to check if there are any services you could cut to lower your bill. For example, you could agree to fewer TV channels or a slower internet speed in exchange for a lower monthly bill. Your negotiation skills could even help you get out of paying termination fees if needed.
Hedge fund thesis for Spirit Airlines and AerSale, a recent SPAC merger
Prescience Partners returned 6.75% for the second quarter, underperforming the S&P 500's 8.55% return but coming out ahead of the Barclay Equity Long/ Short Index's 2.62% return. However, for the first six months of the year, Prescience is up 30.66%, doubling the S&P's 15.25% return and smashing the Barclay Equity Long/ Short Index's 9.27% return. Read More
Making phone calls is time-consuming, and if you're not a good negotiator, you may botch an opportunity for lower bills.
There's no reason to agree to the standard fee for any service you sign up for. Remember these tips, and don't be afraid to pick up the phone. It could save you a bundle in the long run.