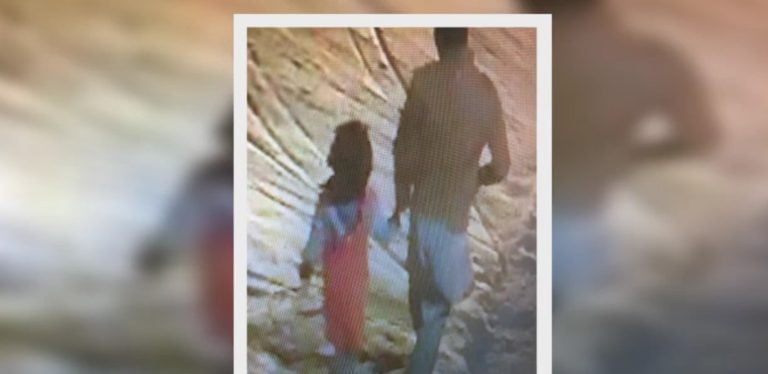 Protests escalated in the Pakistani city of Kasur on Thursday over the rape and murder of 7 year old Zainab Ansari and the failure of police to respond to the incident. Thursday saw the second day of protests in Kasur and across Pakistan, while on Wednesday two protesters were killed, shot down by the police. Today, protests spiraled to such a point that offices, schools, and shops were forced to remain closed. In the major city of Lahore, capital of the Punjab province where many such murders have occured in the past few years, protesters brought traffic to a halt by blocking a major road.
Last week, seven year old Zainab was returning home from Quranic study when she disappeared. Her body was found Tuesday hidden in a pile of trash only 100 meters from her home. Police believe the killer is someone who was familiar enough with Zainab to have gained her trust. Zainab's father, Amin Ansari has pointed out that his daughter was somehow abducted from a busy market, implying that the kidnapper was indeed someone known to Zainab and the community.
After Zainab Ansari was reported missing, a search party canvassed the area for four days. The killer took advantage of a break in the search to deposit the body of the young girl in a dumpster, where she was later found. The autopsy revealed that Zainab was raped before she was strangled to death. Justice for Zainab has become the rallying cry for a region that has seen their children brutalized and abducted for years without justice.
Hedge Fund Launches Jump Despite Equity Market Declines
Last year was a bumper year for hedge fund launches. According to a Hedge Fund Research report released towards the end of March, 614 new funds hit the market in 2021. That was the highest number of launches since 2017, when a record 735 new hedge funds were rolled out to investors. What's interesting about Read More
Although the murder and main protests have occurred in the Punjab region, all major cities in Pakistan have seen vigils calling for justice for Zainab and other brutalized children.
Public Outrage
The city of Kasur has seen 12 similar abduction and murders in the past year alone, leading to a public outcry as authorities have failed to apprehend the suspect or suspects. Locals believe this may be the work of a serial killer.
Although authorities have detained some 26 suspects and promised a Rs 10 million ($90,000) reward for anyone who offers information about the killer, the family of the young girl, doubts that there will be justice for Zainab.
An uncle of Zainab spoke to Reuter's about his doubts, saying, "We don't have any expectations from police, as we gave proof to police including the CCTV footage, but they could do nothing." The footage has been broadcasted on social media and can be found under the Justice for Zainab hashtag.
Zainab's father, likewise has refused to remain silent, saying he has not heard of any arrests related to the case of his daughter and calling for justice, "I demand that the government arrests the culprits and punish them so that other young girls don't meet the same fate."
A Cover Up?
Authorities argue that they are waiting on forensic evidence, but locals are not optimistic, having seen crimes like this ignored or covered up for years.
Since 2015, several police officials from the region have been transferred after it was discovered that they had "failed" to adequately investigate the disappearance of many children. It was later uncovered that hundreds of children from the Punjab region had been abducted and abused in a local pedophile ring. The ring was then linked to a prominent local family, perhaps revealing why the matter was overlooked, if not covered up, by the police.
The ring, which is said to have involved at least 280 children ranging from 5 to 14 years of age, was primarily a blackmail ring. Police uncovered some 400 videos of rape and molestations used for extortion and blackmail, as well as sold on the blackmarket. Thousands of copies of the videos were sold which show boys and girls raped by gangs of up to 25 men and forced to perform sex acts.
The systematic abuse endured for nearly a decade without police intervention. According to some locals, police were even involved in blackmailing and silencing victims and their families. Only two have been convicted in connection to a case that saw the abuse of hundreds. Although the case occurred over 2 year ago, locals have not forgotten what happened. Justice for Zainab has become a movement to seek justice for these hundreds of children as well.
The brutal abuse and murder of at least 12 children in the past year bears haunting similarity to the horrors that were uncovered in 2015 for many locals, who are unsurprisingly pessimistic about whether the same police will be able to bring justice for Zainab.
One of Zainab's uncles Ghulam Rasul, told the Associated Foreign Press that the police are not cooperating with the family. Rasul worries that there will be no justice for Zainab and that the police may find a scapegoat to cover up the case and shut down the protests, "We want justice. We want the culprit to be brought in front of us. We don't want an innocent to be presented as the culprit and killed just to wash this case."
Zainab's father claims the police were not even cooperative when Zainab initially went missing. He insists that local authorities will not be helpful in bringing the killer to justice and has appealed to the army to intervene. Sometimes anti-terror courts are used to prosecute such crimes where corruption and outside influence can be minimized.
Further complicating matters, discussing sexual abuse is very much a taboo in Pakistan. The pedophile ring uncovered in 2015 was kept a secret for so long, because victims and their families were blackmailed with the videos. Today, protesters are not only accusing the government of failing to act against perpetrators of abuse, they are calling for a discussion of the abuse in general and a removal of the stigma from victims. The taboo means parents are unwilling to report sexual assault and witnesses often decline to give their testimony, making it difficult to even calculate the prevalence of sexual assault against children in Pakistan.
The Protests
Protesters blame the government and local authorities for a lack of action after 12 similar cases have occured since 2017 within a 1 mile radius of the city. Protesters hurled stones at government buildings and attacked the home of a local politician to demonstrate their outrage.
Mohammad Sajid, a spokesman for the police said that although they have detained over 20 suspects, they have not found any clues. This claim only served to further infuriated protesters since the Ansari family is said to have video footage of the killer in their possession. Sajid also reported that up to 1,000 have taken to the streets in Kasur, where police are attempting to control the situation.
Some politicians, like Senator Rehman Malik, have responded to the public outcry in Pakistan's wealthiest province, drafting proposals for harsher punishments for those convicted of the sexual assault or abduction of children. Senator Malik has called for the death penalty for such crimes. A desire for public execution of such criminals has been widely echoed on social media.
Today, another girl was found murdered. The body of a 15 year old girl who was also raped and murdered was discovered in Sargodha, another city in Pakistan's Punjab region, while reports and images posted to social media and local news outlets show that the body of an 11 year old boy was likewise found today. The boy was also raped and murdered in the Punjab province.
Pakistani activists have created a social media hashtag for the Zainab case. The protests can be followed in real time with the hashtag #JusticeForZainab. Some activists have taken to social media to call for "no mercy" while others call for greater education in regards to sexual assault for children and their families.
Update: Kasur police chief has been fired for negligence. Three police officers were arrested for opening fire on protesters.
Updated on