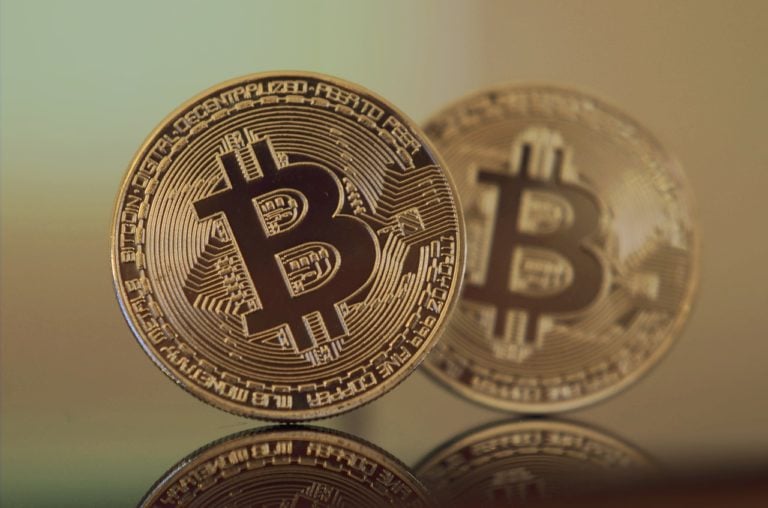 It's been a rough month for cryptocurrency markets to say the least. But January is almost over and hopefully, so too is this slight market downturn which caused nearly a $27B drop in combined market capitalization for the top three cryptocurrencies.
Bitcoin Price
We start off with the largest, the elder statesman of cryptocurrencies. Bitcoin price on December 31st was $13,170 with a total market capitalization of almost $221B. Early this month it saw a rise up to ~$17,600 on 6th. But since then it has lost those gains and then some. Tuesday, the 16th was a terrible day for cryptocurrency markets and Bitcoin price was not immune. It went from a high of $13,836 down to a low of $10,195 and closed the day at $11,490. The next day the Bitcoin price dipped below $10,000 for several hours before starting a slow rise. Volatility in crypto markets continued even as the Bitcoin price managed to climb back to over $13,000 Saturday January 20th.
Those gains would be short lived and the Bitcoin price would again drop to the mid $10,000 range. Today it is trading in the low $11,000 range but looks ready to make a move upward at time of writing. Overall, Weiss Ratings , a securities rating agency, gave Bitcoin a C+ rating. The reason for that "fair" rating was cited as being high transaction costs, and transaction times.
Exclusive: Dan Loeb's Two New Stock Picks [Q1 Letter]
Third Point's Dan Loeb discusses their new positions in a letter to investor reviewed by ValueWalk. Stay tuned for more coverage. Loeb notes some new purchases as follows: Third Point's investment in Grab is an excellent example of our ability to "lifecycle invest" by being a thought and financial partner from growth capital stages to Read More
Ripple Price
Oh Ripple, that most volatile of big cryptocurrencies. On December 31st, the price was at $2.30 with a high of $2.39. The Ripple price then went on to shoot up to $3.84 on January 4th. However, it couldn't hold that level and by end of day was back to $3.20. Since then it has only closed a day out above that once, on the seventh. News out of Asia has not been kind to the Ripple price and it dipped below the $1 mark in the middle of the month. The first time it had been that low since back in Christmas eve. Today, Ripple price is just over half what it started the month at having shed 43% of its value in just over three weeks.
And yet, with the high volatility of the Ripple price lately, it managed to perform almost as well as Bitcoin in the Weiss Ratings and got a C.
Ethereum Price
Of the big three cryptocurrencies, only the Ethereum price has had gains and managed to keep them. At the end of 2017, Ethereum price was at just $721. Today, it's sitting at just over $1,000. That's a healthy 30% growth in Ethereum price over the last several weeks. In the middle of the month, Ethereum price was on a tear. While almost all other cryptocurrencies were losing ground it was on a steady rise and peaked at $1,400 on the 14th. That's a full 100% gain from the end of last year. While it too as declined in recent days, Ethereum price is still steadier than the others. The last few days has actually seen a rise in Ethereum price. It closed on the 23rd at $986 with a low of $920 that day. The next day's low was $965 while the closing Ethereum price for the day was $1,058. Today, it's maintaining another 1% gain. Of the three largest by market capitalization, Ethereum seems to be the most stable in terms of gaining value for the first month of the year.
Market Problems
Some very specific issues have driven down the prices of some cryptocurrencies. News of a crack down in China, of a potential ban in South Korea and then a halt to anonymous cryptocurrency trading there. All of this has been creating more market volatility as Asia plays a big part in the cryptocurrency trading. South Korea will most likely not ban all cryptocurrencies now that they've also announced a 24% tax on exchanges. The crypto exchanges will start generating revenue for the government and they will not wish to lose the revenue. In fact, it might even hasten some sort of wider adoption of cryptos by the government.
Ripple rises and falls on news pertaining to it for the most part. When new partners sign up, XRP goes up. When countries claim they will ban or limit them, Ripple goes down because it closes a potential market for their business interests. Remember, Ripple really is a company with a plan to modernize the bank-to-bank payment systems.
Ethereum is going to continue doing well due to its smart contracts and the ability for others to create tradeable digital tokens via their API. They saw an opportunity for blockchain technology to work in a variety of places and built a platform for others to do just that.
Future Prices
What will Bitcoin, Ethereum, and Ripple do in the future? Many believe Bitcoin price might hit $100K this year. No one knows where the Ripple price will go on a weekly basis, but it could continue to rise as they continue to gain momentum for their business. Ethereum price? It seems like a sure bet that it will keep on moving up.