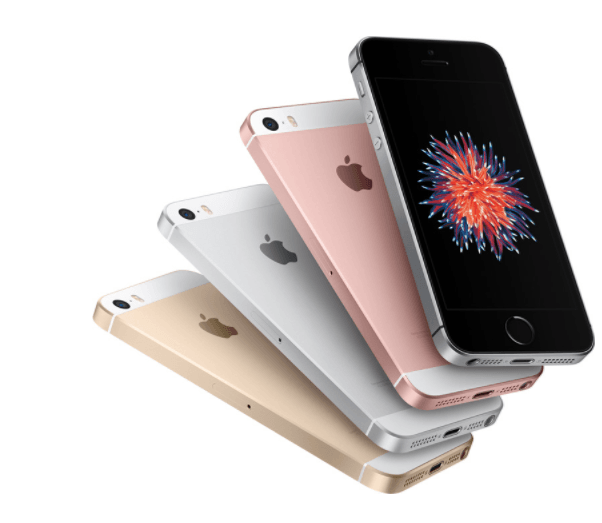 There have been rumors floating around the web for quite some time regarding a potential update to the iPhone SE. A recent iPhone SE 2 rumor suggests that we may see wireless charging from the upcoming revamp.
iPhone SE 2 Rumor
While the iPhone 8 and iPhone X both currently have a glass panel on the back of the phone in order to support wireless charging, the iPhone SE only had glass at the top and bottom rear – the rest of the phone being made up of aluminum. The update to include the glass panel will update the phone's aesthetic in addition to providing potential support for wireless charging.
The iPhone SE 2 rumor comes from tekz24.com, and claims that a "very reliable source" suggested that we'll see a full glass back on the successor to the iPhone SE. This line of phones has generally been Apple's more affordable smartphone, combining excellent performance and the fluidity of the Apple operating system with more accessible pricing. While the SE is by no means a budget phone, it is significantly more affordable than current flagships – and it's likely that the new model will be a more accessible option when compared to the $1000 price tag of the iPhone X, even if the iPhone SE 2 rumor regarding the aesthetic revamp is to be believed.
ValueWalk's August 2021 Hedge Fund Update: Point72 Suffers Loss; Hedge Fund Assets Hit $4 Trillion
Welcome to our latest issue of ValueWalk's hedge fund update. Below subscribers can find an excerpt in text and the full issue in PDF format. Please send us your feedback! Featuring Point72 Asset Management losing about 10% in January, Millennium Management on a hiring spree, and hedge fund industry's assets under management swell to nearly Read More
While Apple led the charge towards innovation with the iPhone X Face ID, the jump towards wireless charging comes significantly later than many Android models. There has been criticism that Apple is a little behind the times, offering fewer features and a more restrictive operating system when compared to Android competitors. If there's one thing that's certain, however, it's that when the company implements a technology, they do it well. If the iPhone SE 2 rumor turns out to be true and we see a full glass panel on the rear of the phone, it's looking likely that we'll enjoy wireless charging on all of Apple's upcoming devices. The decision to include the technology even on budget models seems to suggest that Apple has decided to fully embrace wireless charging technology as a whole rather than reserving it for their luxury models.
iPhone SE 2: What We Know
This recent iPhone SE 2 rumor gives us hope that the revamp will bring Apple's budget line into the present with greater power and a design that takes inspiration from its more expensive cousins. As the phone isn't anywhere close to confirmed, we don't have many ideas about what the phone may include. However, the iPhone SE 2 rumor about the glass panel may indicate that Apple's budget phone is getting upgraded in more ways than one.
There's always some concern with these revamps, however, with regards to the pricing. It seems that with each successive flagship, Apple is charging more and more. As the only model that is affordable to many users – especially in countries where leasing phones isn't common – bumping up the price significantly may not be a good idea if they want to retain the breadth of their user base. Earning more per phone isn't worth it if they manage to price their phone in a way that threatens its status as a more affordable phone. The company also runs the risk of cannibalizing the sales of their more expensive phones if the prices were to become too similar, so it's very likely we won't see a significant price increase even if the iPhone SE 2 rumor turns out to be true.
The current iPhone SE is powered by the A9 chip used in the iPhone 6S – released originally in 2015. A previous iPhone SE 2 rumor suggests that we may see the successor release in March or April of this year with the A10 chip originally included in the iPhone 7. It will likely be a little while before we receive an official announcement, but if the iPhone SE 2 rumor is correct, we shouldn't have too much longer to wait before we know what exactly will be included with the SE revamp.
The current iPhone SE sells for around $349 for a 32GB model and $449 for 128GB, and we expect that the next generation may be slightly – but not significantly – more expensive.