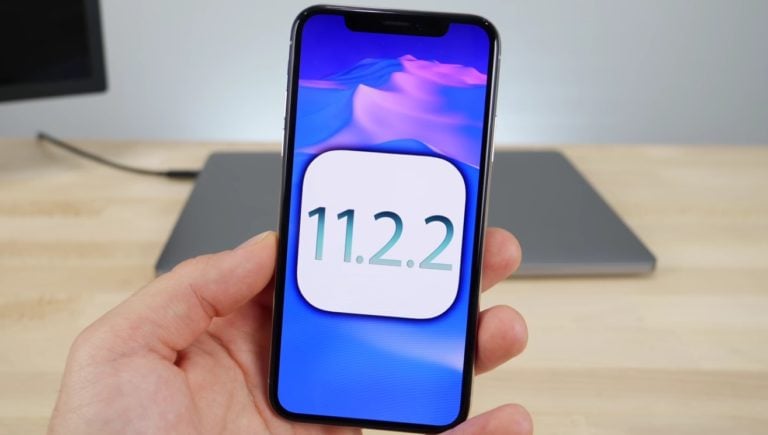 The past few weeks have been filled with incredible progress in the iOS jailbreaking scene. Thanks to Ian Beer's recently discovered exploit, there have been a number of utilities released in rapid succession that make unlocking the iPhone easier. With the latest emergency firmware update, many are looking forward to a potential iOS 11.2.2 jailbreak.
iOS 11.2.2 Jailbreak
With a recent iOS 11.2.1 jailbreak demonstrated by Alibaba Pandora Labs, the possibility of an unlocked iPhone X running modern software became a real possibility. However, with the release of every new update comes new issues that may make unlocking Apple's restrictive operating system a little bit harder. Considering that this newest update was to address Spectre vulnerability Safari browser, there's a potential for the iOS 11.2.2 jailbreak to take a little more time to come to market.
However, there's reason to believe that the iOS 11.2.2 jailbreak may not be dead in the water after all. Apple generally credits teams or individual hackers that discover flaws of potential exploits in their operating system, as this knowledge allows them to create a more secure user experience. Giving Apple the knowledge of how their phones were exploited is a double-edged sword, leading to an overall safer experience for the average user, but also often leading to patches that make these jailbreak actions that much harder.
Seth Klarman On Margin Of Safety Investing
This is part nine of a ten-part series on some of the most important and educational literature for investors with a focus on value. Across this ten-part series, I'm taking a look at ten academic studies and research papers from some of the world's most prominent value investors and fund managers. All of the material Read More
Apple's Security Content webpage doesn't mention anything about patching the vulnerabilities demoed by Alibaba Pandora Labs, however, so it's looking like it may be possible for an iOS 11.2.2 jailbreak to be based off of the iOS 11.2.1 version that is already in existence.
However, even if it's true that the iOS 11.2.2 jailbreak is possible using the existing exploit found in iOS 11.2.1, it's possible that a full release will never make it to the public. Alibaba Pandora Labs has already confirmed that the information regarding the jailbreak was obtained for research purposes rather than to unlock the phone for the public, so we may have to wait quite a while for an enterprising hacker with the public in mind to release his or her own take on an iOS 11.2.2 jailbreak. Knowing that such a jailbreak exists and having no access to it is certainly frustrating, and necessitates choosing between the most recent operating system and a phone without the annoying restrictions imposed by Apple.
An Uphill Battle
Despite the incredible strides the jailbreaking community has made in the past month or two, the fact remains that the jailbreaking scene isn't nearly as healthy as it has been. With the recent shuttering of repositories such as ModMyi back in November, the need for and utility of a fully unlocked iPhone has been called into question. Even if we can unlock the iPhone X with an iOS 11.2.2 jailbreak, the fact remains that the actual utility of such a jailbreak is decreased when compared to previous generations of phones. With less demand for a jailbreak due to the implementation of new features that were previously lacking, and a jailbreaking process that is much harder than it was previously due to beefed up security from Apple, it may be a little while before we see a public iOS 11.2.2 jailbreak release.
Unless Alibaba Pandora Labs makes their research public, we'll have to make the tough decision between being up-to-date and having a phone free of restriction. The fact that these exploits weren't patched out is encouraging, however, and suggests that we may see an iOS 11.2.2 jailbreak sooner rather than later. The community is certainly riding on a second wind, and we'll likely see fast progress if the past month is any indication.