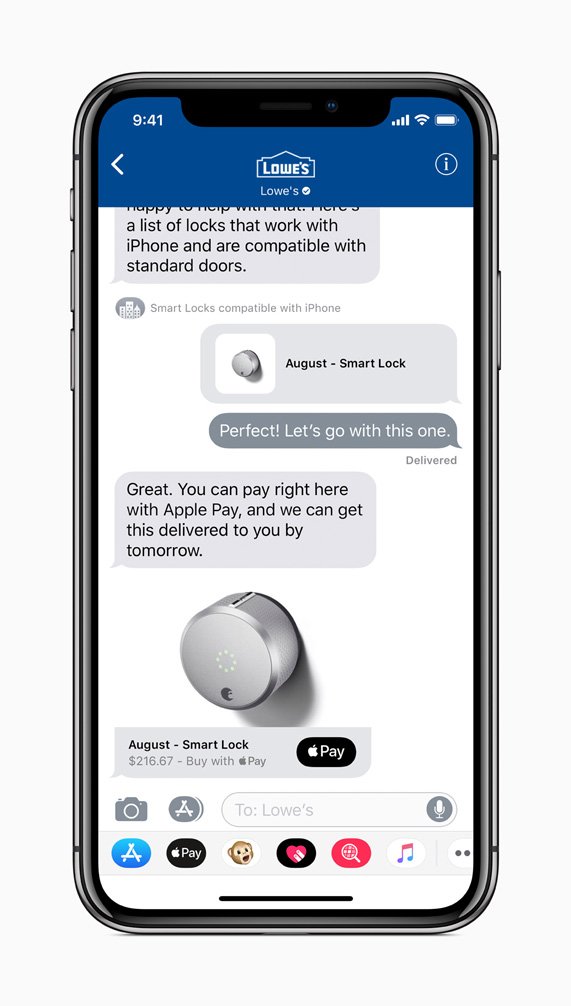 Although it will likely be a few months until we see the full release of iOS 11.3, you can now download and install iOS 11.3 beta 1 – even without a developer account – on your iPhone, iPad, or iPod touch device.
While the first iOS 11.3 beta 1 was released earlier today to developers that are registered on the Apple Developer Program portal, there's a way to install iOS 11.3 beta 1 ahead of its launch on the Apple Beta Software Program portal if you're itching to get your hands on the new features. Follow the steps below to install iOS 11.3 beta 1 on your compatible device.
How To Install iOS 11.3 Beta 1
First, you'll need to get your hands on Apple's "iOS Beta Software Profile" for iOS devices. In order to do this, launch the Safari web browser on your iOS device and navigate to bit.ly/2n7vfLi in order to download the beta configuration profile required to download install the iOS 11.3 beta 1 update from Apple.
Click "Download" and install the profile on your device. You'll likely see a prompt that says "on which device would you like to install this profile?," select your device from the list.
On the screen that pops up, click "Install" to complete the installation of the profile.
A reboot is required in order to fully install iOS 11.3 beta 1. You'll likely be prompted to do so, but if not, proceed to shut down the phone manually.
After you reboot the phone, navigate to Settings > General > Software Update and wait until the "iOS 11.3 Developer beta" OTA update shows up.
Tap "Download and Install" in order to install iOS 11.3 beta 1 on your iPhone, iPad, or iPod touch.
This process is a little involved, and if it seems like too much you may be better off waiting for the public beta release that is likely coming in a few days. For those of us who want to install iOS 11.3 beta 1 right away, however, the option is available and you don't even need a developer account.
Is It A Good Time to Be a Stock Picker? Interview With Worm Capital
ValueWalk's Raul Panganiban interviews Eric Markowitz, Director of Research, and Dan Crowley, Director of Portfolio Management, at Worm Capital. In today's episode they discuss their approach at Worm Capital and where they find opportunities. Q4 2020 hedge fund letters, conferences and more Interview with Worm Capital's Eric Markowitz and Dan Crowley  
iOS 11.3 Features
iOS 11.3 is coming with a bevy of new features including new Animojis as well as the Apple Business Chat that allows customers to easily communicate with and receive support from their favorite businesses. Perhaps the most notable change, however, is the ability to toggle off the iPhone throttling that was controversially included over the past few generations of phones.
Apple received a huge amount of backlash after finally admitting that it was slowing down older iPhones. While they state it's to protect the phone from shutting down unexpectedly due to an aging battery, many customers were upset over the lack of transparency that drove many people to upgrade to a newer phone. The ability to toggle off the iPhone throttling is a welcome change, but it may result in the phone shutting down at random intervals due to a depleted battery. In order to fully fix the issue, it may be necessary to replace the battery entirely, which can now be done for $29 – discounted from the original price of $79.