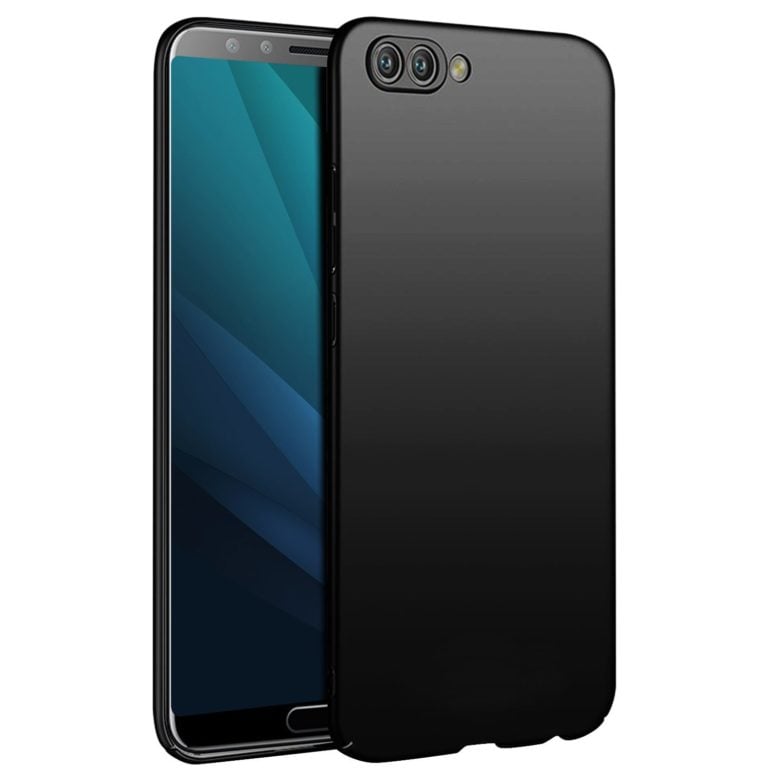 A new HTC U12 camera leak has provided an interesting insight into the makeup of this major smartphone release. Several new renders have appeared online, outlining what is expected to be the forthcoming device from HTC, and it seems that a HTC U12 camera leak is at the center of these images.
Amazon Japan
The renders were spotted in an Amazon Japan listing of a thin protective case, which is advertised as being manufactured for usage with the forthcoming Android device. Intriguingly, it seems that the HTC U12 could feature four cameras, with a dual-camera setup included on both front and rear.
This HTC U12 camera leak will certainly get tongues wagging, as although dual-cameras are becoming incredibly common in the industry, the prospect of two dual-cameras being included in one device is rather unusual. Also notable in the leaked renders is a virtually bezel-free design, which still leaves enough room for a physical Home button to be included on the front panel.
GrizzlyRock Value Partners returned 30 percent in the fourth quarter; Here are their favorite stocks
GrizzlyRock Value Partners returned 30.31% net for the fourth quarter, bringing its full-year return to 7.57% net. During the fourth quarter, longs added 42.8%, while shorts detracted 10.3%. Q4 2020 hedge fund letters, conferences and more In his annual letter to investors, which was reviewed by ValueWalk, managing partner Kyle Mowery noted that 2020 was Read More
So based on this latest tidbit of information, HTC will retain the Home button that Apple has seen fit to eliminate from its iPhone X flagship. This is not a popular move in the industry, but it is possibly one that HTC considers to be essential for its particular smartphone.
Google deal
As this latest HTC U12 camera leak breaks, it is interesting to contemplate the position of HTC in the industry. When Google announced a $1.1 billion deal to purchase large swathes of the HTC mobile division, it was suggested in some quarters that this would mean the end of HTC U products. But the fact that the corporation continues to operate as an independent entity means that the HTC U12 will indeed appear, and the HTC U12 camera leak points to a particularly ambitious device.
HTC has been acclaimed in many quarters for delivering some of the most innovative and high-quality mobile technology on the planet. Yet it has never managed to establish itself as a household name, with even its own marketing campaigns niftily poking fun at this image. But the notion that the company will include two dual-cameras in its latest release once more emphasizes the fact that its products deliver the cutting-edge of smartphone technology.
Doubts linger
However, some market observers have their doubts about this latest HTC U12 camera leak. It is not necessarily the camera arrangement that has prompted scepticism, but rather the extremely slim nature of the images in question. Many believe that a phone as slim as the one pictured should be considered somewhat dubious due to overheating difficulties.
Nonetheless, some other details have also emerged as a result of the HTC U12 camera leak. In particular, it is notable that an 18:9 display panel will be included in the smartphone, with the Taiwanese company having already adopted this approach with the HTC U11 Plus late last year.
Intriguingly, recent rumors have suggested that HTC is tinkering with the idea of including a 4K resolution screen in the U12. This is the sort of feature that would really grab attention, and enable the manufacturer to distinguish its flagship from some of the other premium rivals available.
And the feasibility of 4K resolution is increasing significantly, with the screen resolution now being part of the mainstream technology climate. Video games are now played regularly in 4K resolution format, while Netflix also has a wide variety of 4K resolution material available. Broadcasters in numerous Western nations have made 4K content part of their packages, and it is surely only a matter of time before 4K resolution becomes part of the mobile niche as well.
MWC unveiling
The HTC U12 is expected to be announced at the Mobile World Congress in Barcelona, with the device possibly being showcased at the major mobile event. The actual release of the mobile should occur by springtime, with HTC having high hopes for this ambitious product.
Nonetheless, despite its continued critical acclaim, the company failed to make a satisfactory impact on the mobile niche last year, which has resulted in the decision to downsize its smartphone efforts over the next 12 months. The Google deal has pretty much cemented the immediate future of the corporation, but its ability to really compete with the premium smartphone manufacturers is debatable.
HTC will also be concentrating on virtual reality solutions in 2018, as it attempts to achieve long-term sustainability. Regardless of its commercial position, the HTC U12 camera leak that has been doing the rounds online certainly suggests that this flagship smartphone will be well worth looking out for.