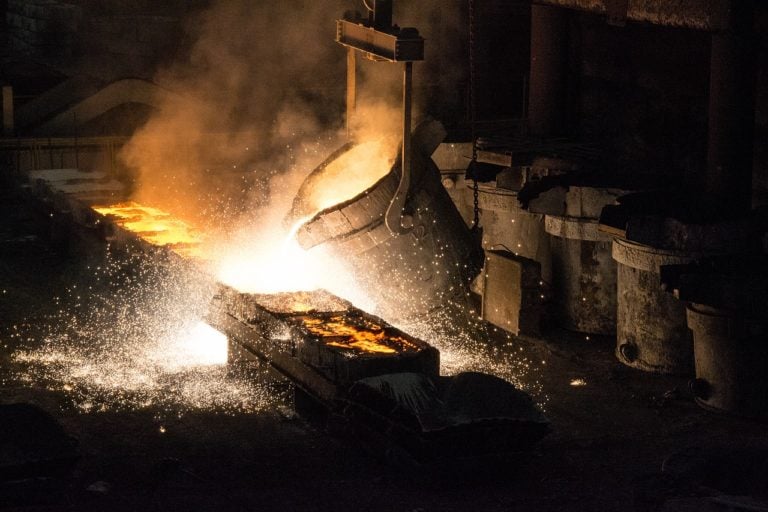 With a balance of gains (stemming from net long and currency holdings) against losses resulting from short book holdings, the Horseman Global Fund was able to return 5.54% for the month of December 2017 contributing to a  year-end performance of 2.27%, according to a letter to investors reviewed by ValueWalk.1
A Comeback Story?
At first glance this year-to- date performance is far from impressive compared against a backdrop of asset class gains across the board, (including S&P 500 delivering end of year returns of close to 20%2). However, set against a backdrop of sharp losses for the fund in 2016 as well as during the early months of 2017, Horseman managers may be showing signs of making more effective market calls. 2016 was one of the worst years of performance since 2009 for the fund - posting losses of 24 percent. Overseen by partner Russell Clark, the global fund fell a further 6.7 percent from January to February 2017 and experienced 10% redemptions in reporting in March 2017 (according to an investor letter seen by Bloomberg News). 3 To deliver a year-end positive performance demonstrates that we may yet see more effective positioning from the fund's managers as we move into 2018.
Investment Approach
The hedge fund suffered losses in 2016 and early 2017 because of bad bearish bets against developed economies' growth as well as positioning the fund to profit from a crash in the Chinese market. These forecasted outcomes failed to materialise and the fund paid dearly. More recently, Global Fund Ltd Investment Manager, Russell Clark, commented in the year-end report, that he had perhaps made errors in considering the outcome of each nation's policy of quantitative easing (QE) in isolation rather than the outcome of the simultaneous interplay of monetary policy loosening. Specifically, like many managers, he was working under the apprehension that QE in one nation fuels a credit bubble further down the line or exports it outside the domestic border whilst creating deflation within the domestic economy. 1
Canyon Distressed Opportunity Fund likes the backdrop for credit
The Canyon Distressed Opportunity Fund III held its final closing on Jan. 1 with total commitments of $1.46 billion, calling half of its capital commitments so far. Canyon has about $26 billion in assets under management now. Q4 2020 hedge fund letters, conferences and more Positive backdrop for credit funds In their fourth-quarter letter to Read More
Analysis - Simultaneous QE
However, in 2016 we saw sizeable increases in QE from both the ECB (Europe) and the BOJ (Japan) – which sent capital flows from Japan and Europe towards the United States. Meanwhile the US managed to maintain stable credit conditions in an environment of raising interest rates. These factors, alongside Chinese growth created asset price gains in 2017. Not the bearish outcome many fund managers expected. However, the trend arguably indicates this capital flow is losing steam. Because they are driven by QE, we could reasonably expect that eventually the capital flows from Europe and Japan to the US will begin to slow and/or reverse.
Looking Forward
Current market consensus is to look upon QE ending favourably rather than in deferred disaster. There is positive sentiment abound that the US, followed by the ECB and BOJ will be able to easily exit QE policies. This would indicate shorting developed market bonds –and market prices do already seem to be pricing this potential outcome in, albeit in small measure. Meanwhile Horseman manager, Russell Clark, agrees with this opinion and based on this view the Global Fund Ltd is positioned as long emerging markets and short developed markets. 1 Perhaps optimism-driven bearish bets will deliver improved returns in 2018 for the Horseman Global Fund Ltd.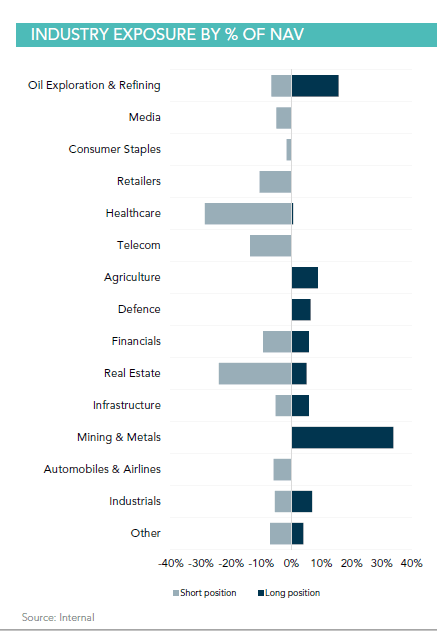 On his theme of the month - Russell Clark talks about India and coal, stating:
India is the second-largest consumer and importer of coal in the world behind China. In 2016 India consumed 411.9 million tonnes oil equivalent ('mtoe'), or 11% of total global consumption, but produced only 288.5 mtoe or 7% of total global production (source: BP World energy report). 64% of raw coal in India is used for electricity generation and about 10% for steel production Other uses include cement production.
Around 78% of generated power in India comes from coal-fired plants. (source: Reuters). In September this year, India's Prime Minister Narendra Modi launched an initiative to provide free or low-cost electricity connections to Indian households that do not yet have power. The scheme's mission is to ensure all Indians have electricity by the end of 2018. This will involve the electrification of more than 40 million households.
India has become the world's third largest crude steel producer (source: World Steel Association), production increased by some 50% since 2010 to about 8,250 metric tons per month. Infrastructures and housing account for 60% of India's steel demand.
In its 2017-18 budget, the government announced an outlay of about $64bn for infrastructure expansion covering railways, roadways, airports, seaports, multi-modal transport and urban amenities, as well as affordable housing to ease the dwelling house shortage. Work is about to start on India's first dedicated high-speed rail link, a 500-km track between the western city of Ahmedabad and the commercial capital, Mumbai. (sources: Hindu Business Line / The Economist). This month, Tata Steel announced plans to raise about $2bn in a rights offer to help add production capacity in India.
Indian coal is of low grade as it has an average ash content of 40%, which is much higher than the 25-30% ideally needed for the efficient burning in thermal power stations. This leads to lower efficiency of power generation and incomplete combustion, which releases many more airborne pollutants than necessary, higher amounts of waste and increased cost of transportation. According to a US study by the University of Maryland released in November, India's sulphur dioxide emissions have increased by 50% since 2007. Sulphur dioxide is an air pollutant that is generated when coal is burnt and can lead to haze, acid rain and asthma complications.
Coking or metallurgical coal differs from thermal coal by its carbon content and its ability to be converted into coke, a pure form of carbon that can be used in basic oxygen furnaces. Indian's low grade metallurgical coal needs to be washed in order to reduce its ash content. However coal washing creates environmental issues as it generates large volumes of slurry that carry coal dust and impurities.
Australia is the largest coal exporting country in US dollar value as it exports high-grade 'black' coal, which contains more carbon, less ash and less moisture than low rank coals. Australian coal exports to India increased by some 40% between the end of December 2015 and November 2017 (source: Bloomberg).
This year, state-run Coal India Ltd announced that it is seeking to acquire coking coal assets in Australia, and Indian conglomerate Adani said it has plans to build Australia's biggest thermal coalmine in the Galilee Basin (about 300 miles north of Brisbane).
As steel and electricity demand in India should continue to increase, we expect that imports of high-grade Australian coal will follow. At the end of December the fund had a 34% long exposure to the mining sector, which included Australian coal assets.
By Quant
Sources:
1Horseman Capital Management, Global Fund Ltd, December 2017
2Yahoo Finance, S&P 500 (^GSPC), Real Time Price, USD
3Bloomberg Markets, 13th March 2017