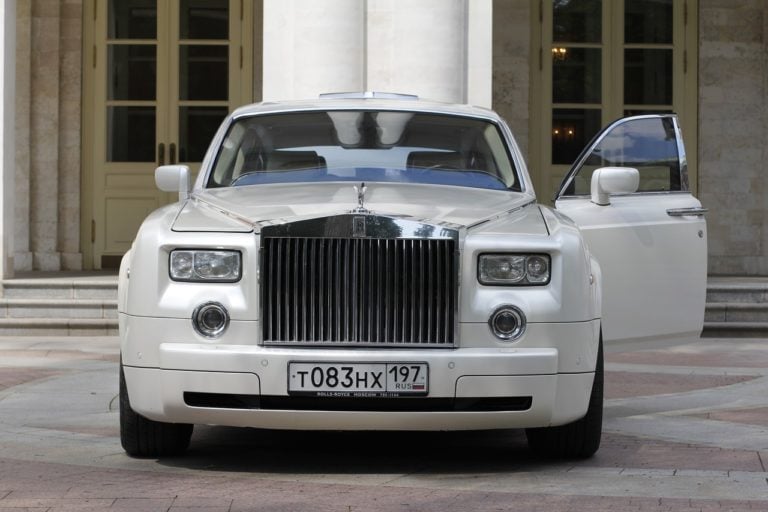 Click here to read our fourth quarter letter which, at this inflection point in our growth, reviews where we've been and where we're going.
Speed Read:
We had a decent year (+27.0%), the performance of which was broad-based. We outline two mistakes we made during the year. The risk-reward of the portfolio remains very robust.
Just as importantly, we've successfully launched our first constructivist coinvestment fund, significantly increasing our assets and taking our company engagement to a whole new level.
We review the areas where we continue to innovate and differentiate in a virtuous circle of continuous improvement.
We outline measures we are taking to accelerate that same virtuous circle.
To help accelerate exchange, we invite you to join us for lunch any Tuesday and Friday starting in April.
Our appendix briefly discusses what's happening at each of our investments.
Exhibit 1: GreenWood's Continuously Improving Process 
Canyon Distressed Opportunity Fund likes the backdrop for credit
The Canyon Distressed Opportunity Fund III held its final closing on Jan. 1 with total commitments of $1.46 billion, calling half of its capital commitments so far. Canyon has about $26 billion in assets under management now. Q4 2020 hedge fund letters, conferences and more Positive backdrop for credit funds In their fourth-quarter letter to Read More
I continue to be humbled by the trust our outstanding partners have given us, and who have joined this journey which is very much only beginning.
................
Tuesday, January 23, 2018
Dear GreenWood Investor:
This past year has been a good one for GreenWood Investors. Not only did our portfolio produce decent returns of 27.0% (24.7% fo the Global Micro composite), but through continuous evaluation and optimization, we've managed to enter 2018 with the most attractive portfolio risk-reward we've ever had. Given this measure has in the past correlated strongly to subsequent performance, 2018 is, not surprisingly, off to a great start.
Exhibit 1: GreenWood's Composite Performance1 vs. MSCI ACWI All Cap (Net)
The returns generated in 2017 were broad-based across the portfolio, with EXOR, Rolls-Royce, Ferrari, Piaggio, MEI Pharma, Bolloré, Whole Foods and Ocado being the most notable contributors. The laggards in the portfolio were led by Flybe, our short in Volkswagen, Telecom Italia and TripAdvisor though none of these positions detracted from performance by more than 2%. We took advantage of the market weakness in Flybe, Telecom Italia, TripAdvisor, MEI Pharma, and even Rolls-Royce to make all of these positions larger, particularly in the fourth quarter. Most importantly, even after the decent performance of 2017, our portfolio's constituents continue to trade at highly compelling valuations, with significant improvements continuing for each one's operating or strategic performance. We've continued to work on minimizing the impacts of mistakes, of which we had two notable ones in this past year.
The first was investing in New York REIT, which generated a realized loss of -15.9%, in line with our original bearish assumptions. One third of the traditional buyers of high profile New York real estate have vanished, and concurrent with a rise in interest rates, have caused property values to decline towards our more bearish assumptions just as the company sold its portfolio. As upside scenarios looked increasingly unlikely, we took the tax loss and redeployedcapital into better opportunities. Our second mistake was selling Fiat-Chrysler way too soon. We had always planned on holding its parent company EXOR forever, and had intentionally built a large position in the holding company before our FCA sale. While the risk-reward of FCA worsened, as both the stock appreciated and the operating environment deteriorated, tremendous execution at the company has brought the shares to the upper end of our original assumptions mapped out back in 2011. When we had put an estimated upside potential of over €30 per share (including Ferrari) when the stock was under €4, most thought we were smoking an illegal substance. Not only is FCA is set to deliver and increase its profitability commitments, with a deteriorating auto environment, a merger looks increasingly likely as some of its global peers struggle to cope with a lack of profitable investment opportunities. Just as important as our results, this year has brought us to an inflection point.
....................
As Matt Ridley shared in his wonderful book The Rational Optimist, the progress of our civilization has been driven by exchange - be it in trading goods or in sharing ideas. Ridley pointed out that sharing the knowledge of fire and cooked food allowed human bodies to redirect energy away from the stomach towards the brain. This larger brain, in turn, led to the obvious subsequent breakthroughs which have been cumulative and compounded throughout our history. Similar to this simple evolutional exchange, we are excited to announce that starting in April, we'll have an open lunch for our investors, partners, and friends to come any Tuesday or Friday. We look forward to breaking bread and accelerating our exchange. We are also planning on holding very small group discussions on topics that are particularly relevant to our portfolio and our pipeline. While we have a few topics to start us off, we'd love for all of our partners to let us know if there's a particular conversation you believe we should be having.
Jeff Bezos has popularized the notion that each new day for his company is "day one." For GreenWood Investors, we are operating very much as if we have just begun, though we have the benefit of nearly a decade of performance validating our initial efforts. Tremendous effort is required to build a successful investment management business, particularly one that doesn't have a marketing department, has low fees, and doesn't focus on short-term performance. If we had just set out to create the standard investment manager, the result would not have been worth our investment in capital, energy and time. The end result was too unappealing, and so we sought to do things differently. And while today, many find us to be very different from the typical manager, we are still just in the very beginning of turning traditions upside down, solving pain points, and upgrading our process to drive betterperformance through both alpha and gamma. 2018 will be a year of considerable acceleration of this virtuous circle.
Our portfolio has never had a more attractive risk-adjusted return profile, and this comes in conjunction with a considerable upgrading of the quality of our companies. While most peers are having trouble finding high quality businesses at reasonable prices, our viewing quality on multiple continuums has generated a sizable pipeline of less obvious attractive businesses. But they are infrequently clean or "feel-good" opportunities. They are typically wellmanaged, under-appreciated businesses going through transformational moments in their history. Transformation creates uncertainty for our peers who view volatility as risk and take things for face value rather than investigating.
Full letter below