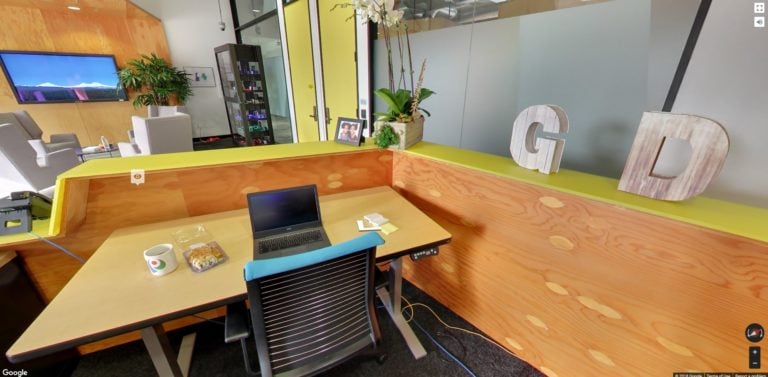 On Wednesday morning, Google announced that Google I/O 2018 will take place from May 8 – 10 at the Shoreline Amphitheatre in Mountain View, California. Accompanying this developer conference will be the reveal of the new operating system – Android P.
Android P
Google's developer conference is one of the most important tech events of the year, largely because the company is responsible for the biggest mobile platform used worldwide. While we'll likely see a number of new announcements at Google I/O, the most exciting reveal will likely be the newest Android operating system, teased as Android P.
Unfortunately, despite the reveal and information regarding new features with Android P, the public won't likely get their hands on the new system for quite some time. BGR reports that the most recent operating system is only on 1% of devices worldwide, which would make the quick release of Android P very unlikely. Even having a reveal this early when the majority of the world hasn't even moved onto Oreo is a little unprecedented, and may suggest that Google is a little ahead of the times as smartphone manufacturers scramble to bring their devices onto the latest version of Android as a whole new version is announced.
Here's what Charlie Munger had to say at the Daily Journal meeting
Charlie Munger spoke at the Daily Journal Corporation's Annual Meeting of Shareholders today. Although Warren Buffett is the more well-known Berkshire Hathaway chief, Munger has been at his side through much of his investing career. Q4 2020 hedge fund letters, conferences and more Charlie Munger's speech at the Daily Journal meeting was live-streamed on Yahoo Read More
There are currently two versions of Android Oreo publicly available – Android 8.0 and Android 8.1. Although released in August of last year, BGR reports that the two builds combined are only in use on 0.7% of active Android phones. This statistic comes from Google's public data, which was updated back at the beginning of January.
Google's Puzzles
On Wednesday morning, Google revealed a cryptic series of puzzles on the website that ended up revealeing information about the upcoming conference. Of course, with such a committed community, the puzzles were soon deciphered and the time and place of Google I/O was revealed. An image was included among the assets that gave a key hint about the upcoming Android P operating system.
The picture shows a pineapple upside down cake, and considering Google's penchant for naming their recent Android operating system after sweet treats, it's a front runner for the name of the Android P update. It's important to keep in mind that Google has used teasers in the past that didn't end up being in the final release, but it's as good of a hint as we're going to get until the Google I/O conference (as long as there aren't any unexpected leaks, of course.) There's a possibility Google will provide more information regarding the conference in the weeks to come, but any major information on Android P will probably be reserved for May.
If the Android P update is to release in 2018, it likely won't become the operating system with the widest adoption until a couple of years later. Considering that both versions of Android Oreo have yet to catch on, we'll likely be waiting quite some time before "Android Pineapple Upside Down Cake" becomes the go-to build for Android devices.