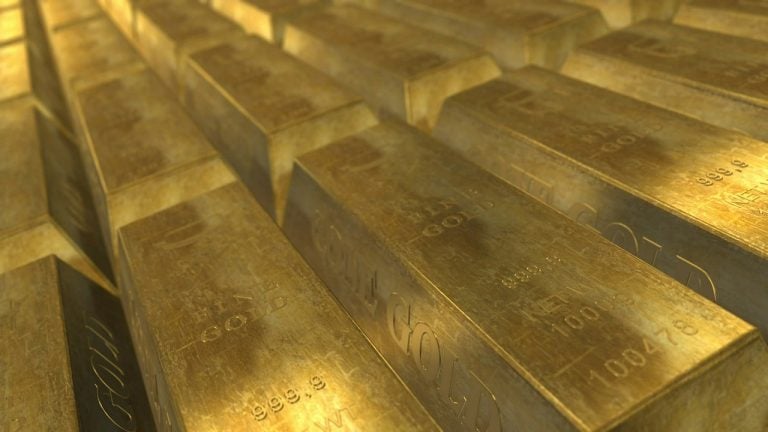 It's been an interesting year for precious metals, and things are about to get even more interesting. Various macro factors have been pointing to an increase in gold prices in the coming months, and that's exactly what precious metals analysts are expecting in early 2019. On Thursday the stage was set for further gains in the yellow metal, although silver prices still look set to disappoint in the coming months.
Thank you, Fed: Falling stock prices are good for gold
HSBC analysts believe the most bullish factor for gold in the near term is weakness in the equity market, and we've seen more of that on Thursday. After a partial-day rebound on Wednesday, U.S. equities promptly reversed course and entered the red again, and many market watchers are placing the blame squarely on the Federal Reserve.
Q3 hedge fund letters, conference, scoops etc
Canyon Distressed Opportunity Fund likes the backdrop for credit
The Canyon Distressed Opportunity Fund III held its final closing on Jan. 1 with total commitments of $1.46 billion, calling half of its capital commitments so far. Canyon has about $26 billion in assets under management now. Q4 2020 hedge fund letters, conferences and more Positive backdrop for credit funds In their fourth-quarter letter to Read More
The markets were expecting the Fed to perform a dovish hike, which basically just means to raise interest rates with a dovish tone by signaling that future rate increases are not likely. Brad McMillan of the Commonwealth Financial Network said in a note on Thursday that the markets "threw a tantrum" because Fed Chairman Powell focused solely on the economic strength and pretty much ignored the recent turmoil in the financial markets.
Thursday brought back plunging stock prices, which set the stage for an increase in gold prices. The decline in the dollar index also served to bolster the yellow metal.
Optimistic on precious metals in 2019
BMO Capital analyst Andrew Kaip and team released their outlook of where precious metals may be heading in 2019. They remain "optimistic," explaining that precious metals have "faced up to the brunt of 2018's macroeconomic storm, and are now emerging from the other side scarred but well positioned for early 2019 outperformance." They expect precious metals to perform well in the first half of next year "before taking a back seat again through H2 as a China-led industrial recovery takes hold."
Barclays analysts are predicting similar timing for precious metals prices. In their "Commodities Outlook" report this month, Barclays analyst Michael Cohen and team said fundamentals for the precious metals market look solid for right now, but they see weakness arriving in the second half of 2019.
"The major risk to the near-term outlook relates to a faster-than-expected deterioration in economic activity," they explained.
Gold prices seen averaging $1,283/ ounce
In another report, a BMO team led by Colin Hamilton said they are looking ahead to March, which the expect to be "a very pivotal period for commodities and general macroeconomics in 2019." Aside from Brexit, they also see March as being the likely month for another Fed rate high and also pause in quantitative tightening.
March is also expected to bring the "end of the 90-day tariff-hiking hiatus" between the U.S. and China and also the first key economic metrics out of China after the Lunar New Year. Following soon on the heels of these events, they also expect the U.S. dollar cycle to peak.
"Until this point, however, we see the skew of risk around industrial and physical market indicators as being negative, and commodity prices trading at levels to put pressure on marginal supply units," the BMO team wrote.
Kaip and team at BMO said they expect gold prices to average $1,283 per ounce in 2019, and they continue to target $1,250 per ounce in 2020. As a point of contrast, HSBC recently forecast prices as high as $1,400 per ounce next year, so there's quite a big difference in opinion here.
A year to forget for silver
Gold has widely been the focus of precious metals analysts in light of the weakness found in silver. In fact, UBS analysts Giovanni Staunovo and Wayne Gordon pointed out in a note last month that this has been a year to forget for silver prices. They explained that silver supply increased while demand for it fell, and as a result, silver prices fell to their lowest level in three years.
This year the gold-silver price ratio reached 85, which was the highest level seen since 1995. The UBS team thinks that this ratio could shift even higher toward 90 in the coming months.
Kaip and team are also quite bearish on silver. They said the last two years "should have been good ones" for the white metal. Oddly enough, their commentary states the exact opposite of what the UBS team wrote. According to BMO, mine supply of silver fell while industrial demand improved. Moving into 2019, they see " a decent rise in silver mine supply" and a stagnant solar market after China pulled back subsidies.
"The worry now is, having underperformed in a better market, what does silver do in weaker fundamental conditions?" The BMO team wrote. "We have come to the conclusion that silver is never going to receive the same exposure to tactical asset allocation as gold, and hence now see long-term equilibrium as lower."
However, they do expect industrial demand for silver to improve in the coming years, helped by demand from the solar panel market. Even though China has paused its solar efforts, other countries are pushing ahead with solar. In fact, they expect demand for silver from the solar panel market to push silver past gold starting in 2020. BMO estimates the average price for silver in 2019 at $15.75 per ounce.
Other key themes for gold and silver
The BMO team led by Hamilton also highlighted a few other trends they see in the gold and silver markets. Of course one key to timing the price changes in both metals is going to be timing the dollar inflection. The dollar has traditionally been inversely correlated with gold prices, and we've seen that this week as well, as the dollar has weakened again since the FOMC meeting while gold has ticked higher. However, they warn that by the middle of next year, they expect the U.S. dollar to peak amid improving indicators from emerging markets, improved risk appetite and higher macro flows to commodities.
Among other aspects, China will likely impact volatility in trade volumes due to the threats of increased tariffs, which have already been impacting markets. According to BMO, Chinese import volumes of base metals have been quite strong in recent months.
"We view much of this is strategic in case of potential enhanced trade restrictions in case of dispute escalation," they wrote. "However, this now leaves Chinese buyers well stocked while developed world buyers head into a weaker demand period with falling confidence."
They warned that this scenario could result in a "trade air-pocket" in the coming months.
The firm also highlighted exploration as an area of growing interest for 2019. The BMO team pointed out that exploratory efforts over the last 20 years have yield merely "sub-par" results, but new technologies are making exploration feasible again. Drone surveys, spatial analytics and pattern recognition algorithms are making it easier for companies to find new resources, and BMO expects this to become a major theme in 2019.
"While this is naturally applicable to the global gold industry, we would also expect to hear more from the major diversifieds on their exploration results," they wrote.
This article first appeared on ValueWalk Premium