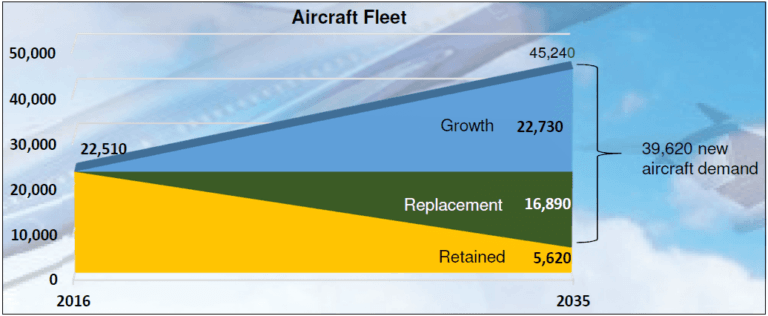 Article by Lionguard Capital Management, Capitalize For Kids
Firan Technologies Group (TSX:FTG) is a leading global supplier of aerospace and defence electronic products. The Company specializes in highly complex printed circuit boards (PCB) employing flexible substrates and advanced material as well as cockpit electronics and assemblies for commercial and military aircraft.
Abacab Fund Sees Mispricing In Options As Black-Scholes Has Become "Inadequate"
Abacab Asset Management's flagship investment fund, the Abacab Fund, had a "very strong" 2020, returning 25.9% net, that's according to a copy of the firm's year-end letter to investors, which ValueWalk has been able to review. Commenting on the investment environment last year, the fund manager noted that, due to the accelerated adoption of many Read More
FTG's customers comprise of large, multinational original equipment manufacturers (OEMs) in the aviation, defence, and other high technology industries. Their notable customers include Boeing, Lockheed Martin, Rockwell Colin and others. Refer to Exhibits 1 & 2 for sample list of clients.
Exhibit 1: FTG's Aerospace Customers
Source: FTG Corporate Presentation
Exhibit 2: FTG's Circuits Customers
Source: FTG Corporate Presentation
This summary write-up represents some of the highlights about why we like select segments within the PCB industry and Firan Technologies in particular.
Booming Industry Dynamics
Commercial aircraft demand remains very strong, with excellent growth prospects for years to come. This is driven by an increasing appetite for international travel and by the booming middle class in emerging markets. The current backlog of the two largest commercial aircraft manufacturers, namely Boeing and Airbus, is at a very high level. Please refer to Exhibits 3 and 4 for air transport market forecast and for the list of new planned aircraft program launches.
Exhibit 3: Air Transport Market Forecast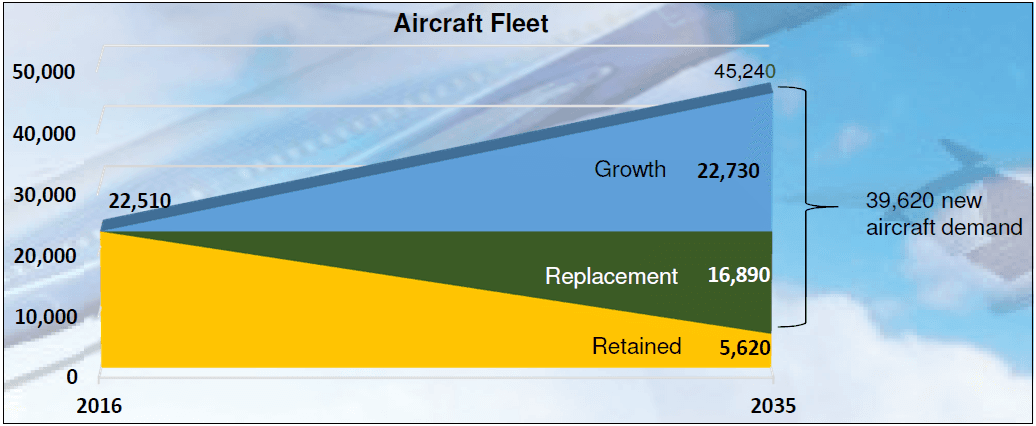 Sources: FTG Corporate Presentation, Boeing Market Forecast
Exhibit 4: New Planned Business Jet Programs
Source: FTG Corporate Presentation
Good Revenue Visibility & High Barriers to Entry
Due to an increasingly time-consuming and very complex certification processes, long product life cycles, and a demand for leading-edge specialized technology with extremely high reliability and durability, OEMs typically do not change their suppliers over the duration of an aircraft program. Thus, revenues from large customers tend to be "sticky", which provides for a high degree of visibility on the Company's revenues.
There are also numerous other high barriers to entry into the industry, such as government certification requirements, customer relationships, internal quality systems and others.
Highly framented industry poised for consolidation
Aerospace OEMs are consolidating their supply chains and giving more work to larger and more capable vendors such as FTG. Tier-1 aerospace suppliers increasingly prefer to work with larger suppliers, that also have a strong breadth of technology offerings, rather than dealing with a large number of small and less sophisticated manufacturers.
Within the printed circuit board (PCB) segment of the aerospace industry, TTM Technologies Inc (NASDAQ: TTMI) controls approximately 30% of the North America market. The second largest manfacturer is Firan Technologies, which has merely 5% of the market.
Firan Technologies Has Been PCB Industy's Main Consolidator
Since 2016, FTG has been an active consolidator in the PCB space. Their first acquisiton was PhotoEtch, which is now fully integrated into FTG operations. We believe that PhotoEtch was a big success for the Company. Their second acquisiton, Teledyne PCT, is now in the process of being integrated. For details refer to Exhibit below.
Exhibit 5: FTG's recent acquisitions
Source: FTG Corporate Presentation
In our opinion, FTG management has demonstrated good ability in creating shareholder value by optimizing manufacturing footprint and it is well positioned to create more shareholder value as the Company continues to consolidate the PCB industry.
Their main acquisition criteria, as per management presentation, are the following:
Aligned with FTG market and product focus
Expand technology offering
Drive up plant utilization
Attractive price, multiple
Accretive to earnings
Increasing Content Per Aircraft & Firan's Focus on Complex Products
With advances in technology and increasing consumer demand for entertainment and other convenience options while on the plane, we are seeing major pickup in content requirements on new aircrafts.
In the case of FTG, over the last several years we witnessed an increase in commercial aerospace PCB products content, from $250 a unit to now over $900 a unit. Note that this is based on Toronto panel pricing analysis. Refer to Exhibit 6 for details.
Exhibit 6: FTG's Toronto Panel Pricing Trajectory
Source: FTG Corporate Presentation
Also, complex Aerospace products now represent around two thirds of FTG's total Aerospace sales, which translates not only into higher revenues, but also into increasing margins. In our opinion, this serves as a validation of FTG's strong positioning in the value-added supply chain.
Operational Leverage Opportunities
Current capacity of FTG facilities is around $130M. Based on the expected revenue run-rate of $100-110M, there is a potential to add approximately $9M of incremental EBITDA without the need for any significant capital expenditures.
Exhibit 7: FTG Cost Structure
Source: FTG Corporate Presentation
Potential for Substantial Contribution From Chinese Operations
Firan Technologies has been selected as the supplier to China's C919 SuperJet Aircraft program. Following commercial production, although hard to predict with accuracy, we believe that C919 program can contribute $2M+ of incremental EBITDA to FTG's results.
Exhibit 8: Inside China's C919 SuperJet
Source: Bloomberg
Attractive Upside to Current Intrinsic Value & Upside Optionality
Conventional high-volume printed-circuit-board manufacturers, which is of course a commoditized business, are typically valued at rather low valuation multiples.
Given completely different and much higher quality business attributes of Firan Technologies (higher margin than peers, much higher revenue stickiness, exposure to a booming aerospace industry, Company's niche positioning etc.), its organic and accretive M&A growth profile and the qualify of its management team, we believe FTG should trade at large premium to traditional manufacturers. In fact, we do not believe that typical comparable valuation is appropriate and instead the Company should be evaluated on its merit.
Based on our 2018 and 2019 expectations for free cash flow, earnings per share and EBITDA estimates, we believe current intrinsic value of Firan Technologies is upwards of $5.25/share, which represents around 40% upside to today's share price.
We also believe that there is a potential for a valuation expansion above our base-base scenario as the Company continues its accretive organic and M&A growth trajectory and as it attracts increasing number of institutional shareholders.
Lastly, we believe there is a good possibility of FTG itself becoming a takeout target by private equity participants or one of the larger "traditional" manufacturers.