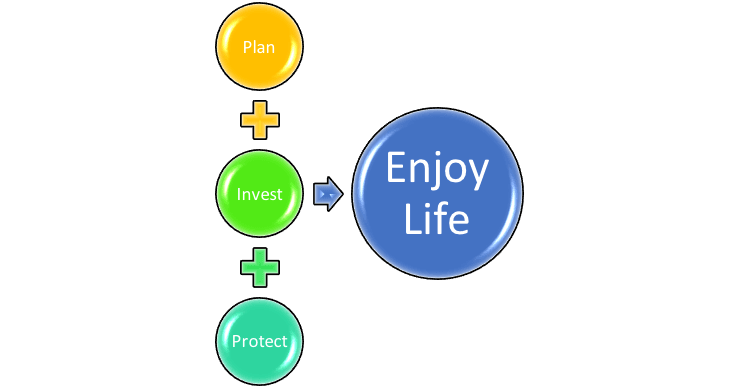 "I have never seen a U-Haul parked next to a hearse."
You can't take your material possessions with you to your grave, as the above quote – sometimes attributed to Denzel Washington – reminds us. Here's how to use donor-advised funds (DAFs) to help clients use their wealth in the most meaningful way.
Clients don't establish DAFs exclusively for the tax benefits. But that advantage is often why an advisor recommends a DAF. The driving force behind charitable vehicles is the desire to give. DAFs are for people who already have a philanthropic edge.
Odey Discusses Howard Marks' Astute Observation On Why Hedge Fund Alpha Is Increasingly Rare [January Letter]
According to a copy of the firm's January investor update which ValueWalk has been able to review, the Odey Asset Management Odey Special Situations Fund returned 7.7% in January, outperforming its benchmark, the MSCI World USD Index, by 8.7%. Q4 2020 hedge fund letters, conferences and more The $60 million fund, which Adrian Courtenay manages, Read More
Yet, in speaking with actual or would-be donors, I hear a recurring question: "How do I decide who gets my money?" I have heard different answers to this question, like "think about whom or what made a difference in your life" and "look at who is asking and find out why."
That's solid advice, but there is more to it than that. Much more.
DAFs are ideal for people who want to give but haven't decided where to give. Choosing among almost 1.1 million public charities and 1.5 million tax-exempt organizations in the U.S. is a daunting task. The numbers prove it. There was $85.15 billion sitting in DAFs at the end of 2016. That is after $15.75 billion went to charities – a significant amount. Yet there are so many people in need, so many important and necessary causes that need support; the dollars left in DAFs could resolve pressing problems addressed by the non-profit sector – everything from poverty and emergency relief to supporting health and education programs.
Enriching the client experience
A positive client experience is key to our success. There are many ways to enhance our clients' experience, from the scope of services we provide to how we deliver them. Yet, I have found that helping clients be intentional in everything related to finances, including their giving, goes far beyond the client-service experience to making a difference in the client-life experience. Even more so, helping clients identify the power giving can have in their life experience is one of the most significant things we can do for them. Figures 1 and 2 represent this in its most simple form.
Figure 1. Results-oriented planning and investment work
Figure 2. Intentional--oriented planning and investment work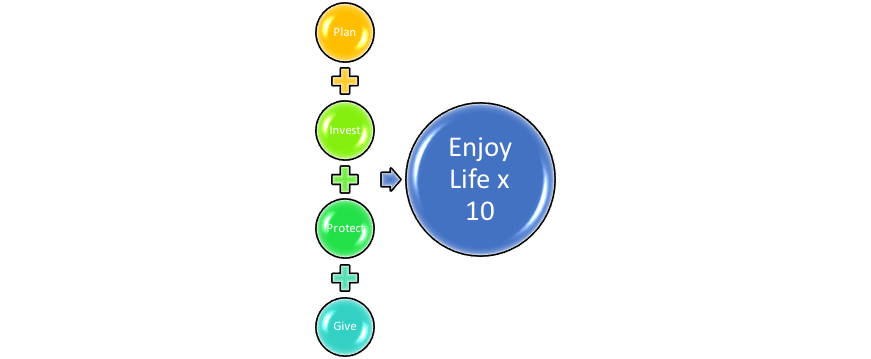 A case study
Let's say your clients, Susan and John Smith, are in their 50s. They have raised two children who are in their mid-20s who are pursuing successful careers of their own. The Smiths are on the verge of selling a business they built from scratch and to which they dedicated years of hard work. Their financial outlook is very positive, but they are anxious about how their lives are going to change once they are not working in the business. They will not only have substantial financial wealth; they will also have free time. Lots of it.
The Smiths have expressed an interest in giving back to their community and to helping people in need. This is a unique chance to take your relationship with the clients to a higher level. By going beyond needs and wants, you can help them live their legacies with intention.
The crossroad where Susan and John are in their lives is an ideal time to establish a DAF because they will protect some of the windfall from Uncle Sam and because charity is already part of the vernacular when they think about this new phase of their lives.
As their advisor and/or planner, you know Susan and John better than their other service professionals. That puts you in a unique position to help them find answers to their questions around giving back. But remember that the "how do I decide where my money goes" question is not a money question.
Read the full article here by Marcel Quiroga