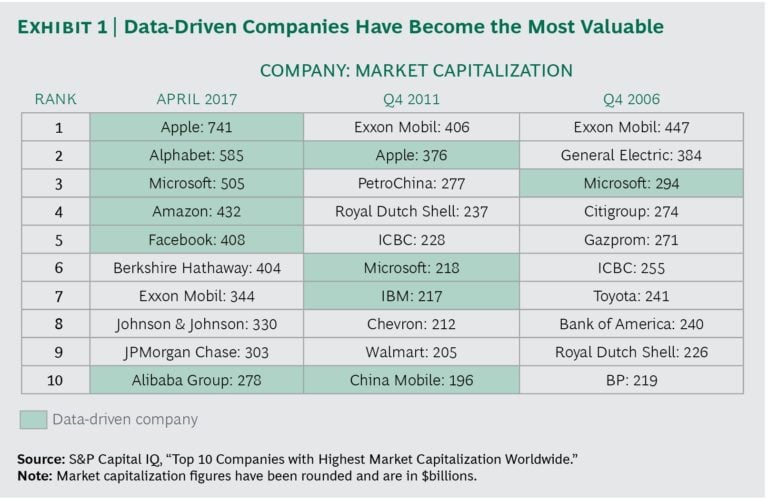 Digital transformation has been transforming many organisations since years. All future-oriented organisations have been focusing on digital transformation strategy. However, with almost a decade of digital strategy existing, only 10% of organizations really have an implementation plan.
Given the pace of disruption in the business space due to technology, formalising your digital strategy ASAP is always a concern.
So, what is stalling this?  To know this, we will look at some essential factors that help successful organisations in deploying digital strategies that work.
ValueWalk's July 2022 Hedge Fund Update: Tiger Cub Hedge Fund Shuts Down
Welcome to our latest issue of issue of ValueWalk's hedge fund update. Below subscribers can find an excerpt in text and the full issue in PDF format. Please send us your feedback! Featuring Andurand's oil trading profits surge, Bridgewater profits from credit, and Tiger Cub Hedge Fund shuts down. Q1 2022 hedge fund letters, conferences Read More
Digital Strategy Supported by Relevant Data
Much of the benefits businesses can derive out of digital transformation, including new product, service packaging and customer experience, depends on the advanced analytics. Advance analytics, on the other hand, depends on the data. If you plan to digitalise your marketing and sales for better customer experience (CX) you need customer data, the more diverse the data is, the better; i.e. unstructured big data.
Figure 1: Most Valuable Companies over the Years
Also, data cannot be just any data. It has to be relevant.  A  survey report also points out that while the majority of businesses are implementing digital strategies to improve CX, only half of them can derive meaningful insights from it.
As is said about the analytic systems, "Garbage in garbage out." To get the best results your data must be relevant, comprehensive and if possible precise (clean data). The best approach is to focus on omnichannel data, including social, CRM, sales, user data, and anything which is even deeper like device (for e-commerce and soft solution businesses).
Additionally, knowing your customer can drive a better digital transformation strategy, which is more customer focused, and a step ahead of the competition. Collecting and analysing real-time, omnichannel customer data should be the core of your digital strategy.
Since you cannot store data for infinite time, data management automatically becomes a top priority in organisations implementing data-driven digital transformation strategy.
Gain End to End Process Visibility
A recent practitioner-led digital transformation survey also finds that only about a quarter of the organisations consider themselves as digitally mature and reaping the benefits of digitisation. A finding which is in sync with the findings reported by earlier studies.
But the trend that we see in digitalization process adopted by these 'not-yet-mature' businesses points to a different picture. Usually, the functional teams on the ground have more awareness of the technology and customer (read stakeholder) preferences, and they end up selecting the mode of digital adoption for themselves. On the one hand, local ownership of such transformation is important; an overall guiding strategy should be in place for organisation's successful transition to a digital business.
It is acceptable that implementing a comprehensive digital transformation plan is expensive and had not turned out well for most businesses. However, we should not forget that ultimately digital maturity only comes with the integration of all the functions within the organisation and driving customer experience through it.
The Leadership for Digital Transformation
Importance of leadership can never be overrated when it comes to change management at the organisation. Appointing change leadership to manage the transition becomes even more critical when you need to create a thorough strategy and ensure that it is followed. More often, businesses looking to become digital require not just technology integration but also culture transition to a faster thinking and innovative organisation.
The pull of legacy systems and processes developed over time may not, however, be easy. The force needed to break the pull of legacy systems (research also supports this finding) and inculcate new thought will have to be supported by the top management to be successful.
The CEOs could be the likely torchbearers of such change, especially when it comes to the cultural change. However, some thought leaders also put the responsibility on the board members as well. Engagement and leadership of the board are critical to the success of the digital transformation efforts.
The digital value addition offered by directors could enable the organisation in any of the following directions:
Digital Thinking
Digital Disruption
Digital Leadership
Digital Transformation
Which one you will need to appoint will depend on the kind of solution you are looking for. Nonetheless, demand for digital transformers is expected to be higher.
Utilize Your Partner Ecosystem
Talent has been one of the wrecking points for the organisations seeking digital transformation and maturity. Research puts lack of skill as a lampooning factor for about half of the organisations looking for a space in the digital age.
To improve upon this claim, we can look at some earlier research which also targeted digitally mature organisations. Both this report and previous research state that the ability to conceptualise "the impact of digital technologies on the business" is the key differentiator between digitally successfully and not yet successful organisations.
Updated on