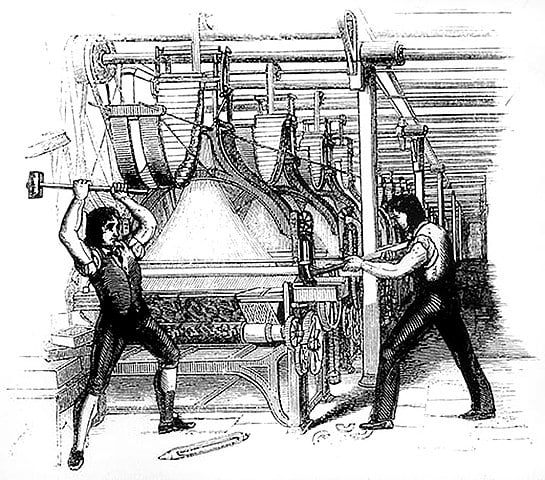 As world leaders meet in Davos this week, the rise of protectionism is one of the key topics being discussed.
Several world leaders, including German Chancellor Angela Merkel, have warned against rising protectionism around the world, mainly from the US. Targeting President Donald Trump (who is expected to address the World Economic Forum on Friday) indirectly in her speech, Merkel said on Wednesday: "Protectionism is not the proper answer. If we are of the opinion that things are simply not fair, then we have to seek multilateral answers, and not pursue a unilateral protectionist course where we isolate ourselves."
Merkel's statement follows a move earlier in the week by the US which put hefty tariffs on Chinese solar panels and washing machines. After announcing the new tariffs, Trump's commerce secretary Wilbur Ross announced that the US is also looking at the aluminum market, saying: "You are aware of the actions taken yesterday. You are aware of the some of the actions that have preceded it. There will be more to come."
This Tiger grand-cub was flat during Q2 but is ready for the return of volatility
Tiger Legatus Master Fund was up 0.1% net for the second quarter, compared to the MSCI World Index's 7.9% return and the S&P 500's 8.5% gain. For the first half of the year, Tiger Legatus is up 9%, while the MSCI World Index has gained 13.3%, and the S&P has returned 15.3%. Q2 2021 hedge Read More
The rise of protectionism is not bad for Asia, yet…
However, despite this rise of protectionism, analysts at Morgan Stanley believe that the impact on Asia's economic development will be limited. Writing in a report published earlier this week, Morgan's Asian economics analysts Chetan Ahya and Derrick Kam note that "unless the situation escalates into a full-blown trade conflict" the limited measures announced by the US so far are "not likely to have a significant impact on overall trade growth in Asia."
The report goes on to say that while Asia is the world's most prolific exporter (As of November 2017, Asia accounted for 72% of the US goods trade deficit and accounts for 33% of global exports, compared to 26% in the Euro Area, 9% in the US, and 6% in Latin America.) underlying demand conditions "matter more for the trajectory of overall trade growth" within the region.

As global economic growth nears 4% this year, and capex spending recovers, "exports growth in Asia should remain supported" despite the efforts by the Trump administration to repeal globalization.

However, Morgan's analysis goes on to caution that if China and its Asian peers decide to retaliate, then the situation becomes a lot more uncertain:
"Policy makers in Asia could turn to the WTO processes to seek action against these measures, launch counter-investigations into selected sectors,and restrict companies from conducting business with the US. To alleviate the growth impact, Asian policy makers might rely on fiscal expansion and export incentive measures.

Specifically in China, our economist, Robin Xing, believes that China could announce some symbolic retaliatory measures. These could include slowing the pace of opening of the service sector, reducing purchase of US-based software and financial services by state-owned enterprises (SOEs), cutting domestic sales,and reducing imports of particular US products."