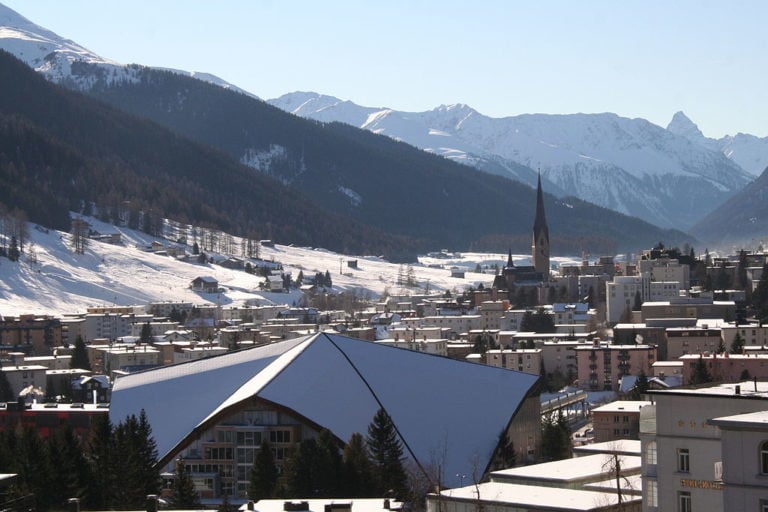 This Tuesday, the who's who of world politics, followed by titans of industry, Hollywood stars, influential activists and scientists started arriving in Davos, a small Alpine town in Switzerland. The town, which has a permanent population of around 11,000 people, is host to the World Economic Forum, an annual meeting of global politicians and business elites.
With more than 2,500 delegates and around 70 world leaders attending, it's no wonder why Davos keeps stealing the media spotlight year after year.
However, despite the overwhelming media coverage events at Davos receive, very little is said about Davos itself and the World Economic Forum it hosts.
GrizzlyRock Value Partners returned 30 percent in the fourth quarter; Here are their favorite stocks
GrizzlyRock Value Partners returned 30.31% net for the fourth quarter, bringing its full-year return to 7.57% net. During the fourth quarter, longs added 42.8%, while shorts detracted 10.3%. Q4 2020 hedge fund letters, conferences and more In his annual letter to investors, which was reviewed by ValueWalk, managing partner Kyle Mowery noted that 2020 was Read More
In order to better understand Davos, and the importance the discussions and meeting taking place there will have on world politics, it's important to know the what, why and who of this seminal political convention.
What is Davos?
A small Alpine town in Switzerland's eastern canton of Graubunden, Davos is the host of the annual World Economic Forum. The forum, founded in 1971 by Klaus Schwab, a business professor at the University of Geneva, serves as an international platform to discuss some of the most pressing issues facing the world today.
Originally intended as a way to introduce European firms to management policies from the U.S., Davos is now recognized by the Swiss authorities as an international body. With its mission cited as "committed to improving the state of the world by engaging business, political, academic, and other leaders of society to shape global, regional, and industry agendas," Davos attracts almost 3,000 prominent business and political leaders each year.
Joined by intellectuals, activists, celebrities and sometimes even controversial political figures and protestors, the who's who of world's politics gathers in the snow-clad Davos to debate the world's problems.
Who's coming to Davos?
Out of the 3,000 delegates that flock to Davos each year, almost 70 are prominent world leaders. Indian Prime Minister Narendra Modi will be the first of the week's keynote speakers in Davos, with a speech scheduled to take place this Tuesday.
European leaders of note will also be in attendance – German Chancellor Angela Merkel, French President Emmanuel Macron, as well as Jean-Claude Juncker, President of the European Commission, are scheduled to speak at Davos. Italian Prime Minister Paolo Gentiloni is also set to speak alongside Macron and Merkel. British Prime Minister Theresa May and Israel's Benjamin Netanyahu will also be attending.
A very large African delegation has also reached Davos, with Emmerson Mnangagwa, the successor to Robert Mugabe of Zimbabwe, making his debut at the forum. Cyril Ramaphosa, the new leader of South Africa's ANC party will also be present at Davos. Presidents of Brazil and Argentina will also be among those attending.
Several influential thinkers and prominent scientists will also be present at Davos. Israeli "Homo Deus" author and historian Yuval Noah Harari will join the likes of Steven Pinker, an American cognitive psychologist, linguist, and popular science author. Pakistani Nobel Peace Prize winner Malala Yousafzai will rub shoulders with celebrities such as Elton John, Cate Blanchett and Bollywood start Shah Rukh Khan.
The most anticipated and controversial attendee, U.S. President Donald Trump, is due to close the conference with a speech on Friday. President Trump's arrival to Davos has been uncertain until earlier this week due to the U.S. government shutdown.
President Donald Trump's "America First" mantra seems like a perfect antithesis to the liberal sentiment pushed by Canada's Justin Trudeau and the rest of the Davos crowd promoting free trade, open borders, and cultural diversity.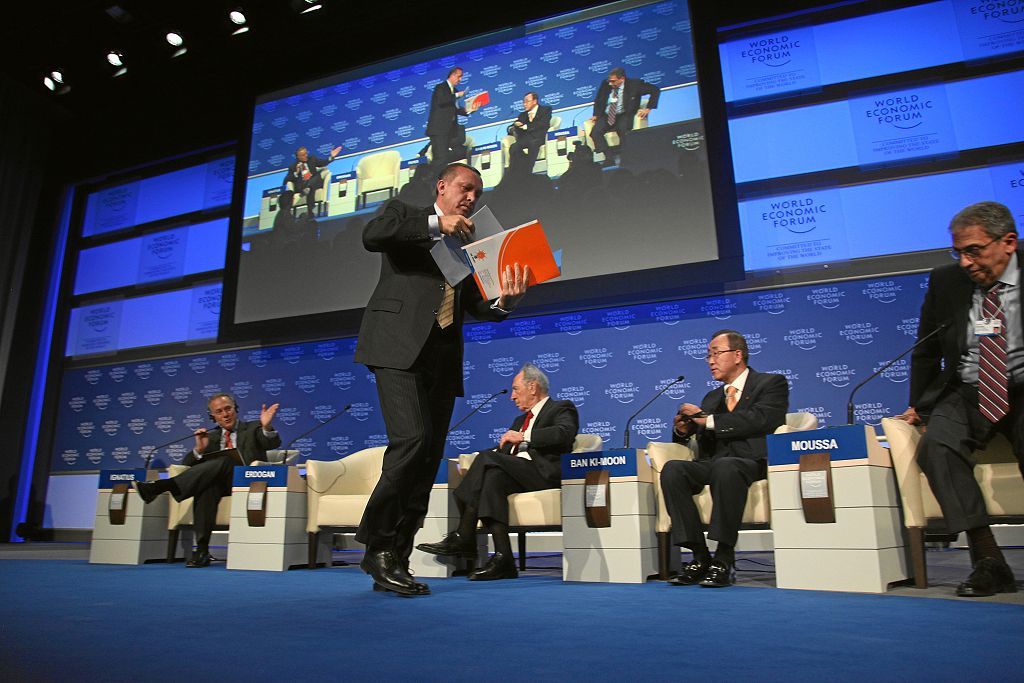 Who is Trump bringing to Davos?
Last year, Donald Trump's sole envoy to the World Economic Forum in Davos had been Anthony Scaramucci. The New York financier, who was fired after just ten days as the White House Communications Director, was the only member of Trump's team that attended Davos in the week leading up to the presidential inauguration.
This year, however, President Trump will be joined by a much larger delegation. Treasury Secretary Steve Mnuchin, Secretary of State Rex Tillerson and his son-in-law Jared Kushner will all be joining the President in Davos.
Who's pushing against Davos?
The presence of U.S. President Donald Trump has invigorated massive anti-globalization protests in Switzerland.
Despite the 4,000 Swiss soldiers and police keeping a close eye on Davos and its attendees, a group of young socialists announced its intents to rally in the town of Davos itself when the U.S. President arrives. The socialist group, although rather small, will be giving the voice to nearly 17,000 people who have signed a petition declaring that Donald Trump is now welcome in Davos or the rest of Switzerland.
A much bigger anti-Trump protest is expected in Zurich, Switzerland's largest city and capital of its northern canton of the same name.
For the first time in the 47 years since Davos was founded, Iran will not be having its representatives. Officials at the World Economic Forum have not provided any information on the issue, so it's hard to say whether the late cancellation by Javad Zarif, Iran's Foreign Minister, had anything to do with President Trump's decision to speak at Davos.
What's on the agenda at Davos?
With the overreaching theme this year being "Creating a Shared Future in a Fractured World," the panel discussions taking place over the next few days will feature burning issues such as artificial intelligence, worker's rights, and identity politics.
One of the pressing topics to be addressed at Davos will be the "Fourth Industrial Revolution," with politicians and scientists alike discussing on how to equip today's workers to deal with the advent of automation and artificial intelligence.
Geostrategic challenges in the era of Donald Trump are also going to be addressed during the first day at Davos, along with the challenges of Brexit and the future of the European Union.
"Fake news" has also got a place on the agenda, with journalists, PR experts, and politicians set to discuss how to decipher facts from fiction in mainstream news.
Exploiting machine intelligence in health, combatting "the next pandemic", risks to high-flying financial markets, and making economic growth inclusive are also some of the burning topics that will be discussed at Davos.
World Economic Forum organizers have also been keen on harnessing discussion about the #MeToo movement and have arranged panels looking at gender equality and inclusivity. With one-fifth of the attendees at Davos being women, WEF organizers have appointed seven female co-chairs this year, in what seems to be an attempt to avoid the criticism the forum had faced in the past years. Christine Lagarde, the head of the International Monetary Fund (IMF) and Ginni Rometty, the CEO of IBM, will be co-chairing the WEF at Davos.