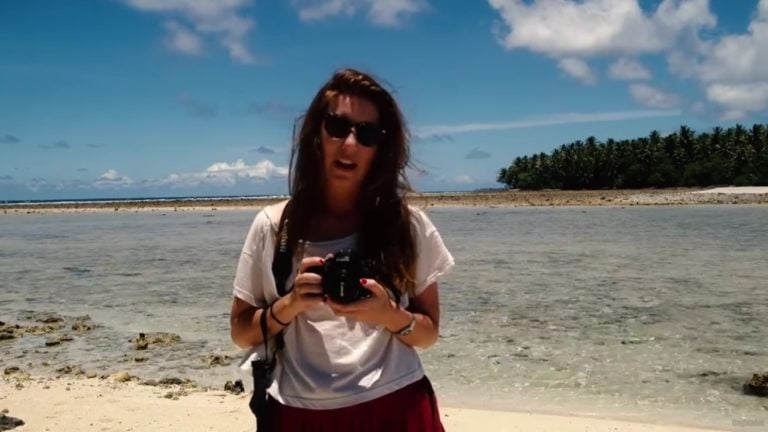 Danish inventor Peter Madsen is now formally being charged with murdering Kim Wall, a Swedish Journalist, during a trip on his private submarine, Fox News reported. According to Jakob Buch-Jepsen, the Danish State Prosecutor, Madsen was awaiting trial since August 2017, when he admitted he was responsible for Kim Wall's murder and disappearance.
According to the Associated Press, the prosecutor said Tuesday that the case was "very unusual and extremely gross," adding that recent evidence suggests that Madsen either cut Wall's throat or strangled her.
Madsen, who co-founded the non-profit organization Copenhagen Suborbitals and is now the CEO of RML Spacelab ApS, is charged with murder, dismemberment and indecent handling of a corpse for the way he disposed of Wall's body. According to Fox News, he is also charged with having sexual relations with Wall of "particularly dangerous nature."
Sabrepoint Capital Is Shorting SPACs For 2021
Sabrepoint Capital Partners was up 16.18% for the fourth quarter, bringing its full-year return to 27.49% for 2020. The S&P 500 Total Return Index gained 17.4% during the year. The fund with $300 million in assets under management reports that its long positions contributed 55.2% to its 2020 return, while its shorts subtracted 16.7%. Q4 Read More
The Danis prosecution authority made the charges against Madsen in the Kim Wall Murder case public earlier this week. Buch-Jepsen claims the killing was premeditated and said that prosecutors will urge that Madsen is sentenced to life in prison. Due to the extremely gruesome nature of the case, there is a secondary claim to put him in a secure mental facility. If expert psychiatrists deem Madsen sick and dangerous to others, he could face a lifetime in such a facility.
BBC reports that although Madsen admits dismembering Kim Wall's body, he denies intentionally killing her.
What we know about the Kim Wall murder case
According to BBC, the 30-year-old Danish journalist was last seen alive on August 10, 2017, when she joined Mr. Madsen on his self-built 40-tonne submarine, UC3 Nautilus in Copenhagen. Wall, who set out to research a story about his latest business venture, had a long career in journalism, having previously written for the New York Times, Guardian, Vice and the South China Morning Post.
When Wall hadn't returned from the trip the next day, her boyfriend raised the alarm and alerted the police, BBC reported. That same day, Mr. Madsen was rescued at sea after his submarine sank off the coast of Denmark.
On August 21, Wall's mutilated torso was spotted by a passing cyclist in Copenhagen's southern coast, but her head, legs, and clothing were not discovered until October 6. Police divers uncovered the remains of her body, along with her belongings, in bags weighted down with heavy metal objects.
After being detained and questioned about Kim Wall's murder by the Danish police, Madsen initially said he had dropped Wall off in Copenhagen after the submarine ride. However, the 46-year-old entrepreneur later changed his statement, saying there had been a "terrible accident", that he had "buried her at sea" and planned to take his own life afterward by sinking his submarine, BBC reported.
Madsen had also said Wall died when a heavy hatch on the submarine fell on her head but had soon changed his statement saying that she had been killed by carbon monoxide poisoning inside the submarine while he was up on deck.
Being the only suspect in Kim Wall's murder case, Madsen then admitted dismembering it and dumping the body parts in the sea. Traces of Kim Wall's DNA were discovered on Madsen's body, along with scrapes on his face and neck, Buch-Jepsen said.
The Associated Press also reported that Danish authorities want to destroy Madsen's self-built submarine, the UC3 Nautilus.
According to Fox News, the start of Kim Wall's murder trial has been set for March 8, 2018. Danish authorities have said that a conclusive verdict is expected by April 25.
During a court hearing in October, Buch-Jepsen said that investigators had uncovered a hard drive from a computer Madsen owned containing videos depicting the torture and killing of women.
"It's not just that we have the same grounds for arrest as before, but I think they are stronger than last time," Fox News reported Buch-Jepsen saying.