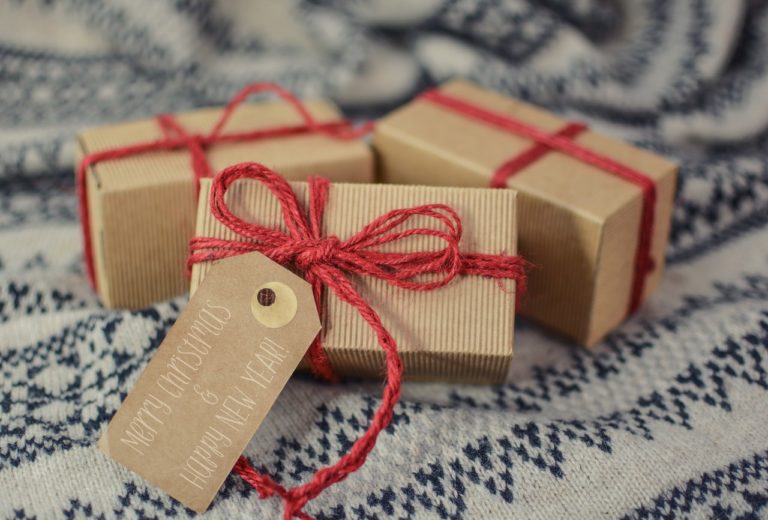 It can be difficult to spend time and resources on corporate giving, particularly in the early days of a business, with the focus on customers, staff retention, market growth and the bottom line. But investing in corporate social responsibility can have a genuinely positive impact on your overall business.
Here are four ways that giving back can help grow your business:
Spread Your Message
Khrom Capital Up 61% In 2020: Buys This Pandemic Winner [Exclusive]
Eric Khrom's Khrom Capital returned 61% net of fees and expenses in 2020, according to a copy of the firm's full-year letter to investors, which ValueWalk has been able to review. Q4 2020 hedge fund letters, conferences and more Following this return, since inception 13 years ago, the fund has returned 877% gross vs. 255% Read More
It's important to pick a partner that feels aligned with your values as a business and is happy to help share the messages that matter to your business.
By choosing an organization whose cause you're passionate about – and developing collaborative content and inspiring campaigns to engage your core audiences – current and prospective customers will associate your business with this great work and feel a stronger sense of brand loyalty.
These partnerships can also be networking springboards that lead to relationships with reputable for-profit organizations down the line – helping to expand and grow your business further.
Build Brand Loyalty
Doing good can also do your business some good. Humanizing your brand by associating with a good cause can have a positive impact on the perception of your organization. And that perception can translate to real profits. Recent research has found that millennials are more likely to support brands that support a cause.
And with the spending power that Generation Z will have, companies must appeal to the values of this incredibly influential demographic. By building your brand through charitable efforts, you will increase brand loyalty and secure more market share with the audiences that support your cause and your business.
In our case, SpareRoom users reached out via social media to encourage us to do something to help the homeless. We'd been looking for an opportunity like this that aligned with our principals, so we jumped at the chance to both listen to our customers and give something back to the wider community.
Inspire Internally
It's not just customers that appreciate a company that gives back. A recent study found that millennials would take a pay cut to work for companies that aligned with their personal values. Employees feel good about working for a company that cares about supporting socially conscious organizations – so by forging partnerships that inspire employees, you can better position your company as a great place to work, improving morale and motivating internally as well as externally.
People inherently want to be a part of something good, a part of the solution – employers that collaborate with a not for profit organizations help staff to fulfil this need. It can also encourage employee skill development, teambuilding, leadership – all while increasing employee retention and attracting new talent that will be the right fit for your corporate culture.
Invest In Your Community
It's good to feel like your product or service meets a genuine need or solves a problem for your users. But it's also great to feel like you're doing something to help the wider community you serve. Choose a partner that you can help to make a difference in the space you operate in, whether that's a single neighbourhood or a global marketplace, and you'll see a difference in the way your customers view and appreciate your business.
Our partnership with Breaking Ground (the largest provider of supportive housing in NYC) all came about from customer feedback following a contest we launched earlier this year. Several users got in touch and asked us to consider donating this money to a homeless charity instead – so we went one better and doubled the prize, donating an equal amount to Breaking Ground every month. It was great to get this feedback from users, it gave us an invaluable insight into what our customers care about and, since launching our partnership with Breaking Ground, we've had some fantastic messages from users supporting the activity.
Things To Consider
Choosing the right partner is the first step, but moving forward with an effort that you can sustain is just as important, otherwise the feel good factor will evaporate just as quickly as it arrived. Partnering with a non-profit and assuring your support, whether financial or in time, is not something that you can overpromise and under-deliver on without having a serious negative impact to the partner organization and your own business.
Additionally, some companies attempt to use corporate giving as a way of compensating for other shortcomings. CSR programs should be used to continue, enhance and build upon the great work that your company is doing, and not as a way to divert attention from internal or external issues, if for no other reason that it's always obvious this is what's happening and comes across as cynical.
Corporate giving offers many benefits to your company – from revenue and talent to karma and brand loyalty – while providing invaluable support to worthwhile causes and helping real people in need, a far greater reward. It also helps your customers feel good knowing every time they use you they're helping make a positive change.
Article by SpareRoom Director, Matt Hutchinson