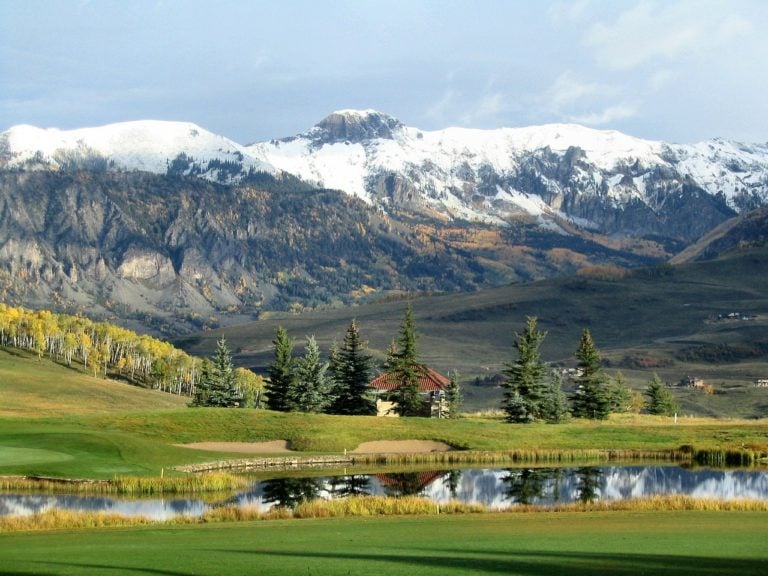 A new state bill has been introduced to the Colorado Senate (Senate Bill 086) which looks at how blockchain technology can secure private and government data from cyberattacks and increase the efficiency of government. The bill estimates that 6-8 million attempted breaches of the Colorado state government's digital platforms occur every day and had cites the potential for blockchain to simplify data collaboration across government entities.
The introduction of this bill continues a trend from the Colorado delegation in the house led by Rep. Jared Polis (D-CO) and the Congressional Blockchain Congress. Rep. Polis said: "It's vital for Americans, businesses, and members of Congress to learn about blockchain so the U.S. can continue to secure its stance as the global leader of ingenuity."
Please see below some commentary on the implications of the bill from executives in the blockchain industry.
These Are John Buckingham's Stock Picks For 2021
The economy remains in distress, although there are signs of recovery underway. John Buckingham of Kovitz, editor of The Prudent Speculator newsletter, has found that value stocks typically outperform coming out of economic downturns. Thus, he argues that this is an excellent time to be a value investor. Q4 2020 hedge fund letters, conferences and Read More
David Fragale, Co-Founder of Atonomi said: "It's refreshing to see governments get behind blockchain, particularly to address the complex issue of managing state records and sensitive state information. An immutable ledger would also contain a history of all updates and access to state records and data.
"Blockchain technology is essential if we want to avoid another "Equifax," as it brings a decentralized architecture to virtually eliminate the single attack vector of today's centralized data system architectures. A new blockchain-based data security protocol will help to better manage the cybersecurity challenges we will see alongside the growth in IoT to 50 billion connected devices in next few years."
Guy Zyskind, CEO & Co-Founder of Enigma, said: "Blockchain solves the problem of data integrity at scale. For the first time, we don't need to rely on a single entity to secure our information, but rather on tens of thousands of peers that are economically incentivized to keep the data intact. Coupling blockchains with new kinds of privacy technologies such as secure computation and encryption can help governments and organizations of all kinds to better secure their data against cyberattacks."
Eric M. Jackson, CEO & Co-Founder of CapLinked, said: "Blockchain technology has the potential to protect citizens by allowing them to truly "own"  their digital personal data. It also mitigates against the risk of data theft because there's no central database to hack. Hopefully Colorado will start a national trend of states seeking to utilize distributed ledgers for securely storing data for their residents."
Josh McIver, CEO of ULedger, said: "Localities and state governments have come under increasingly constrained budgets in recent years as federal funding for data security and IT infrastructure has dried up. This has left many databases with aging security parameters and marks significant risks to citizens. Blockchain integration with state and local governments is already simplifying and reducing costs and SB 86 is a great step in recognizing these benefits. The continued education of law makers and stakeholders is an important step for the maturity of blockchain innovations."