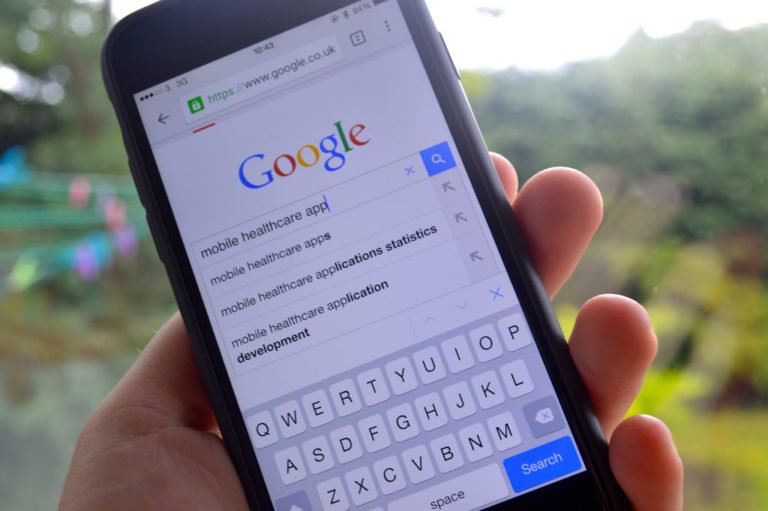 Google announced the limited rollout of its new app called Bulletin, which plays on the growing trend of citizen journalism. At this time, Google Bulletin is only available in two markets, but if it's successful, the company will roll it out to additional markets. Of course, the company should define what success means for Bulletin because on one hand, Google could probably make a lot of money on it, but on the other, it has the potential to end very, very badly.

What is Google Bulletin?
Google Bulletin is an app that makes it possible for anyone to be a journalist, whether they've learned the finer points of ethics taught in most J-schools or not. In the announcement about the app, Google Bulletin is described as "an app for contributing hyperlocal stories about your community, for your community, right from your phone. Google also states that the to app "makes it effortless to put a spotlight on inspiring stories that aren't being told."
Users just install Google Bulletin onto their phones, and it enables them to tell stories using photos, videos and text entered right on their phones. Then it's published straight to the web, so users don't need to have their own blog or website.
London Quality Growth Investor Conference: Buy Dassault Systemes
At this year's inaugural London Quality Growth Investor conference, Denis Callioni, analyst and portfolio manager at European investment group Comgest, highlighted one of the top ideas of the Comgest Europe Growth Fund. According to the speaker, the team managing this fund focus on finding companies that have stainable growth trajectories with a proven track record Read More
At this time, Google Bulletin is only available in the Nashville, TN and Oakland, CA markets, but the company is offering early access to those who request it in markets where it will be rolled out in the future.
Google Bulletin to take on Fresco
The announcement is rather light on details about the app, but on the surface, I see plenty of potential problems with it. It appears that Google Bulletin could be an early attempt at taking on Fresco, a crowd-sourced news-gathering service that lots any citizen be a journalist. The company undoubtedly has high hopes of partnering with news outlets and getting them to lay off their news staff in favor of free or extremely low-cost "journalists" who demand neither benefits nor a steady paycheck. There is a TV station in Alaska that has done this, and although it hasn't blown up in their faces yet, there are serious implications for this whole citizen journalist trend. I just happen to have collected some real illustrations of my concerns about it.
Twitter is perhaps the first platform that started citizen journalism, and it works there because the platform is open. If someone reports something that's wrong, hundreds of people will be quick to call them out on it, creating a sort of checks-and-balances effect there, but I don't see any such safety net with Google Bulletin.
Citizens haven't learned the ethics of journalism
The reason Google Bulletin concerns me is because of something I've noticed whenever we get a new writer at ValueWalk. We tend to pull writers who are good wordsmiths but have no formal journalism training, which means they haven't learned what is and isn't allowed in the industry.
I recall an email chain between our publisher and a new writer in which he was arguing that because he believed a company to be a blatant scam, he should be allowed to say that without using words such as "alleged." The company was in operation and had not faced charges of any kind, and no one else had called it out as a scam. He just decided that it was a scam and therefore he should be allowed to say it's a scam without anything backing up his claim. The problem is that defamation lawsuits are a real thing. Lawsuits can be filed over libel in cases such as this, but he refused to see reason. Needless to say, the article was not published.
Those who haven't attended journalism school don't realize how important it is to have proof of what they're reporting and to use words such as "accuse" and "alleged" when reporting on someone who hasn't been convicted of a crime. What's worse than this is those who refuse to understand that they can be sued for libel and lose their case if they have no proof. It's possible to lose a libel case even with proof.
Real stories where citizen journalism went wrong
Now here's where I show the ways Google Bulletin might end up going very wrong. CNN itself learned why fact-checking is such an important part of a journalist's job, and some news staffers lost their jobs over stories that had to be retracted last year. These were professional journalists who should have known how important it is to check facts and sources, but citizen journalists like those who will be creating stories via Google Bulletin never even had the training they had.
For example, we have the story of Priscilla Villarreal, a citizen journalist "arrested for doing journalism," according to the National Review. Police arrested her for releasing the name of a Border Patrol agent who committed suicide before police officially released the agent's name. While it is hard to imagine a charge like this sticking, the real issue here seems to be one of journalistic ethics rather than legality.
Those with real experience working for a news outlet know that its unethical to release names of victims before the police do, and the reason for this is simple. What if police have not be able to reach the victim's family, and they learn on the news that their family member has been killed? That's a terrible way to learn that a family member has been murdered or killed in a car accident.
It's about the ethics
When it comes to suicides, most news outlets make a habit of not covering them for various reasons. The person's family may feel shame because they committed suicide, but there are other reasons. When it comes to suicides, there must be compelling evidence to support the reporting of them, and even then, unless it's the name of a well-known person, names are often withheld unless there is a compelling reason to release them.
The other story I want to highlight comes from Kenya where a Facebook post tinged with hearsay led to a string of reports from real media outlets that went based on what Mildred Owiso said without checking facts, according to the Daily Nation. She wrote that it was typical for mothers who delivered their babies at Kenyatta National Hospital to be raped by hospital workers or even morticians, and local media outlets never even questioned what essentially amounted to "a social media rumour that so many people believed."
While I truly applaud Google Bulletin for providing a platform for citizens to tell their stories, the potential for it to be misused is high, and these are just a few of the examples of how it can become a disaster.
Updated on