Once again, LendEDU has ranked many of the biggest banks in the United States according to the number of 2017 complaints each bank received in the Consumer Financial Protection Bureau's (CFPB) Consumer Complaint Database.
The CFPB's complaint database collects hundreds of thousands of complaints for thousands of financial institutions and makes the data publicly available. Complaints could pertain to anything consumer-related, from checking account complaints to mortgage-related grievances.
What makes this data even more interesting is the recent events surrounding the CFPB. After long-time director Richard Cordray stepped down, a fiasco ensued. Cordray appointed his deputy, Leandra English, to succeed him, while President Trump enlisted Mick Mulvaney to assume the position.
Mulvaney won out and is now the acting director. There have been rumors that the CFPB's public complaint database will soon be removed, which is why LendEDU wanted to jump on these rankings before it became impossible to complete.
LendEDU, a personal finance marketplace, did the exact same study last year that pertained to 2016 consumer complaints. Side-by-side, there were a few interesting trends that developed between last year's report and this years.
First, TCF Financial Corporation remained atop the list for the most complaints per billion ($) in deposits. In 2017, TCF had 13.59 complaints per billion ($) in deposits; this represented an increase from 12.30 last year.
A couple of big-name financial institutions improved their year-over-year standing. For example, Citigroup Inc. moved down three spots from last year, while Wells Fargo moved back five spots in the right direction. The biggest improvement came on the part of Valley National Bancorp, which moved down 11 spots on 2017's list!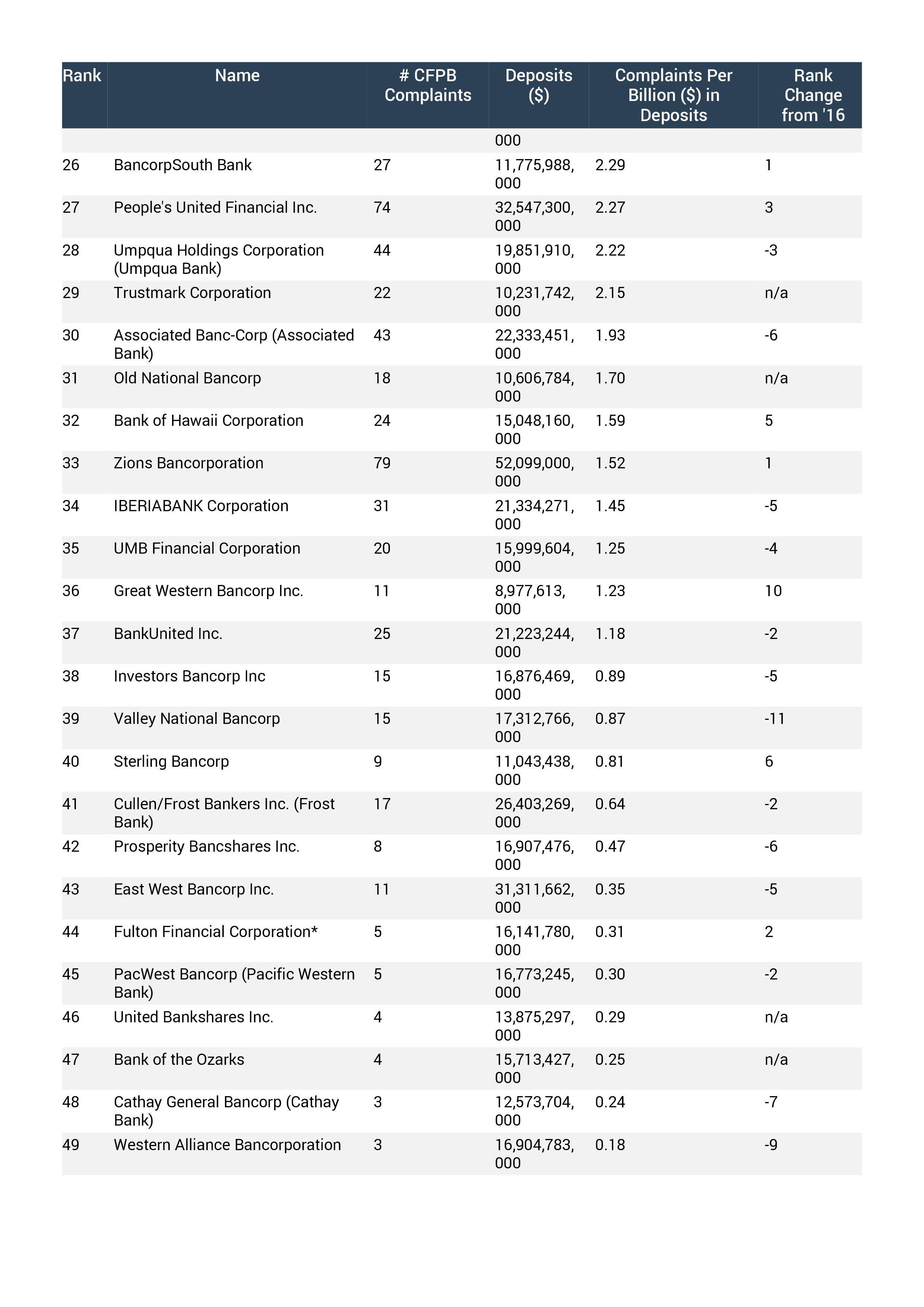 Amongst the banks that trended in the wrong direction from 2016 to 2017 were KeyCorp, which moved up nine spots, and Huntington Bancshares Incorporated, which saw its ranking move negatively by seven spots.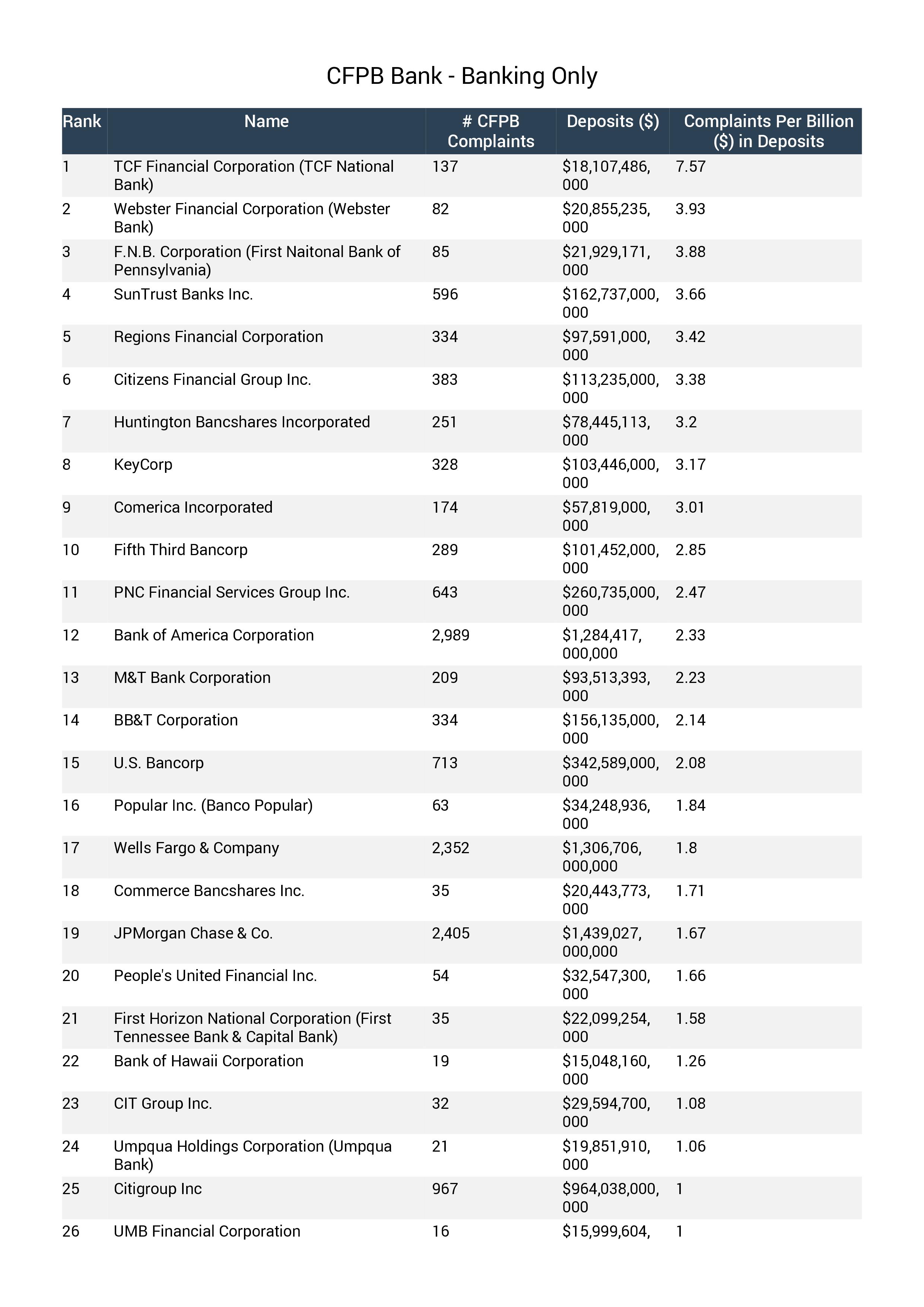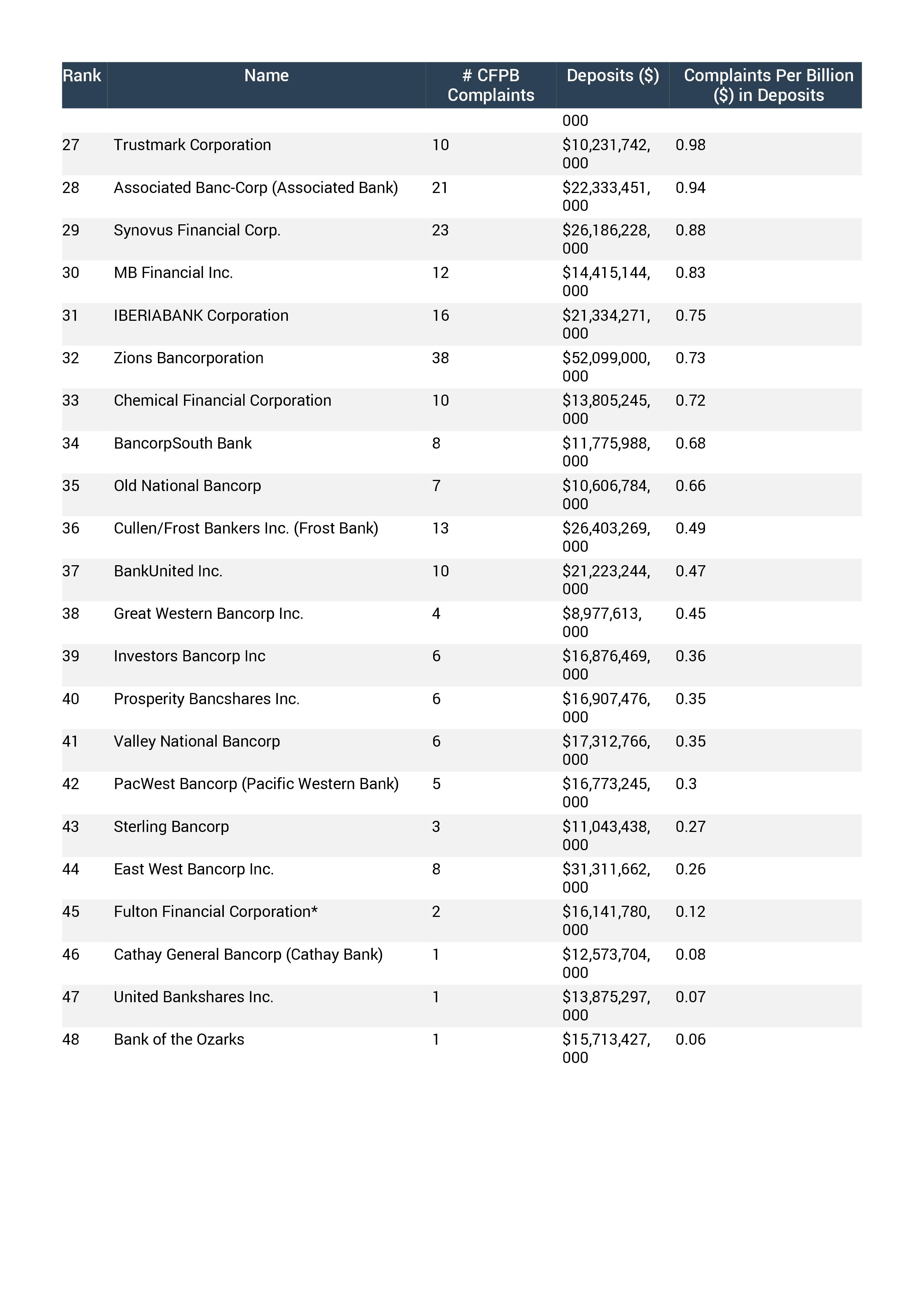 LendEDU also recognized the financial institutions that received zero CFPB complaints in 2017. There were 13 banks in 2017 that did not receive a single complaint, including