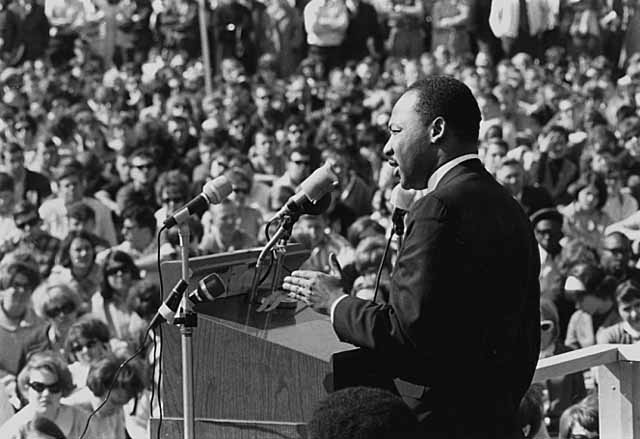 Martin Luther King was an activist and played a very important role in the advancement of the civil rights movement based on his Christian beliefs. Martin Luther King Jr day is observed on the third Monday of January, which is around the time of his birthday, 15th January, an is a Federal Holiday in the United States. We have collected some of the best Martin Luther King Jr quotes which can be find below.
Martin Luther King Jr Quotes
"The first question which the priest and the Levite asked was: 'If I stop to help this man, what will happen to me?' But… the good Samaritan reversed the question: 'If I do not stop to help this man, what will happen to him?'"

Mott Capital Management 4Q20 Commentary

Mott Capital Management commentary for the fourth quarter ended December 31, 2020. Q4 2020 hedge fund letters, conferences and more We survived and flourished in 2020. That is the good news. For the year, the Mott Capital Management Thematic Growth Composite climbed by 25.4% net of fees and transaction costs, easily beating the S&P 500 Read More
"Never, never be afraid to do what's right, especially if the well-being of a person or animal is at stake. Society's punishments are small compared to the wounds we inflict on our soul when we look the other way."
"Darkness cannot drive out darkness; only light can do that. Hate cannot drive out hate; only love can do that."
"Faith is taking the first step even when you don't see the whole staircase."
"Life's most persistent and urgent question is, 'What are you doing for others?'"
"The function of education is to teach one to think intensively and to think critically. Intelligence plus character – that is the goal of true education."
"The ultimate tragedy is not the oppression and cruelty by the bad people but the silence over that by the good people."
"Property is intended to serve life, and no matter how much we surround it with rights and respect, it has no personal being. It is part of the earth man walks on. It is not man."
"Rarely do we find men who willingly engage in hard, solid thinking. There is an almost universal quest for easy answers and half-baked solutions. Nothing pains some people more than having to think."
"There comes a time when people get tired of being pushed out of the glittering sunlight of life's July and left standing amid the piercing chill of an alpine November."
"The limitation of riots, moral questions aside, is that they cannot win and their participants know it. Hence, rioting is not revolutionary but reactionary because it invites defeat. It involves an emotional catharsis, but it must be followed by a sense of futility."
"Nonviolence is absolute commitment to the way of love. Love is not emotional bash; it is not empty sentimentalism. It is the active outpouring of one's whole being into the being of another."
"Peace is not merely a distant goal that we seek, but a means by which we arrive at that goal.
"Those who are not looking for happiness are the most likely to find it, because those who are searching forget that the surest way to be happy is to seek happiness for others."
"In the End, we will remember not the words of our enemies, but the silence of our friends."