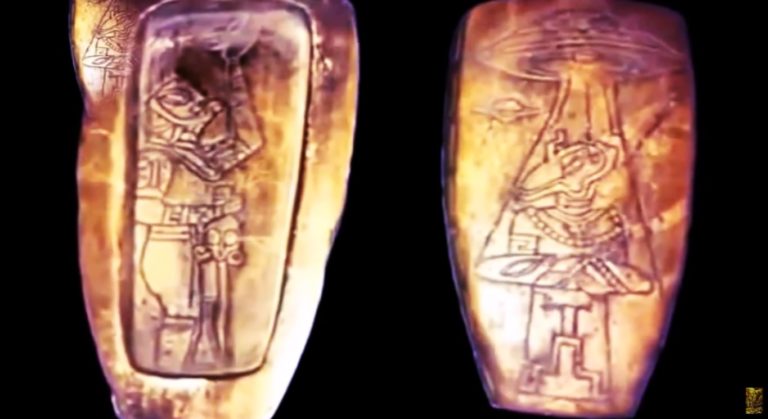 After ancient artifacts were discovered in Mexico, alien conspiracy theorists thought it to be "another" piece of evidence of alien life on Earth, and hurried to spread the news over social media. They claim that they have proof of the existence of aliens on our planet from ancient times, thanks to the ancient artifacts in Mexico.
What fired up these rumors is a video, which was posted on YouTube and quickly went viral. The video revealed photos of different sculptures which, in their appearance, look similar to our current depiction of aliens, with a strange head shape, and large black eyes. The video was posted by the YouTube account dubbed "UFOmania" and has had over 123,000 views since it was uploaded last Thursday.
Alien conspiracy theorists are deeply convinced that the figures belong to aliens. They actually suggested that aliens built the artifacts in the video, or that, perhaps, humans made them to express some emotion after having a close encounter with the creatures.
Massif Capital's Top Short Bets In The Real Asset Space [Exclisuve]