Watch the video with Andrew Stotz or read a summary below. This post is reviewing the Fundamentals, Valuation, Momentum, and Risk (FVMR) of five select markets in Asia.
Special Offer: Valuation Master Class
---
---
India, Vietnam, and the Philippines Markets up about 18%
---
Uses a comparable standard of MSCI Index
Pakistan has had a tough year
Thai Baht strength has driven USD returns
---
Fundamentals: Vietnam and Pakistan Are the Stars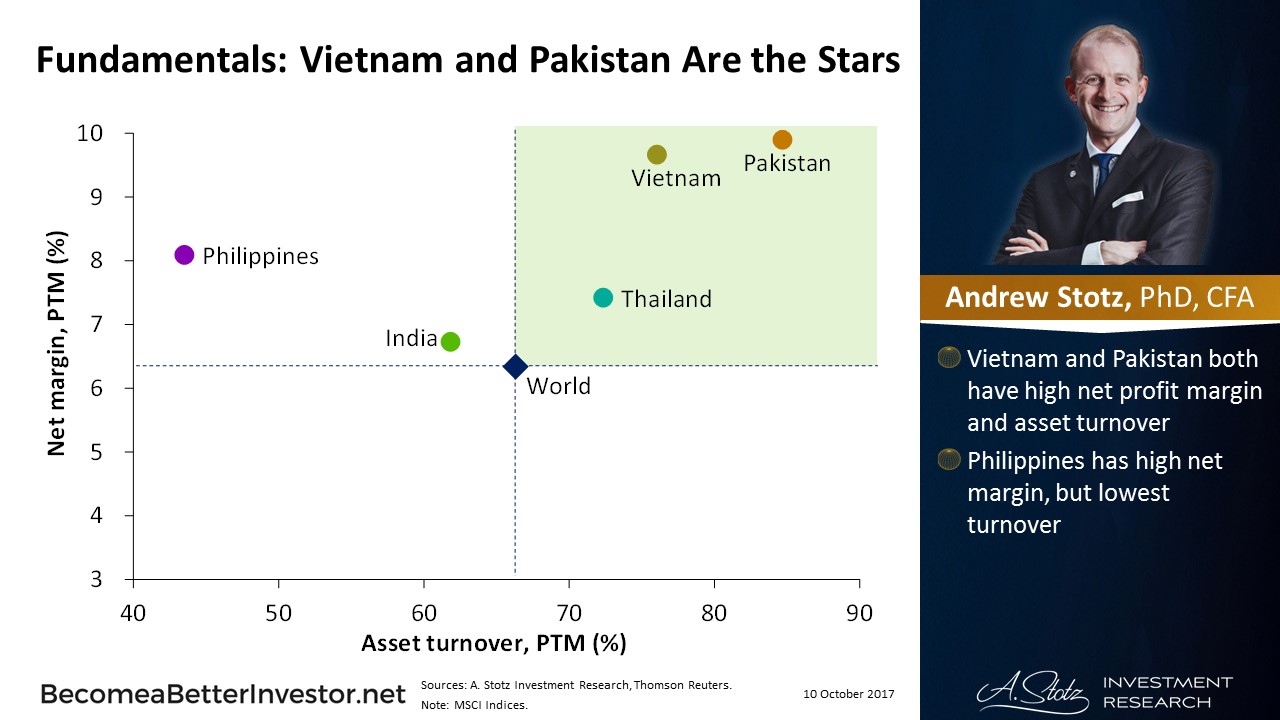 ---
Vietnam and Pakistan both have high net profit margin and asset turnover
The Philippines has high net margin, but lowest asset turnover
---
Valuation: None of the Five Countries Is Cheap with Fast Growth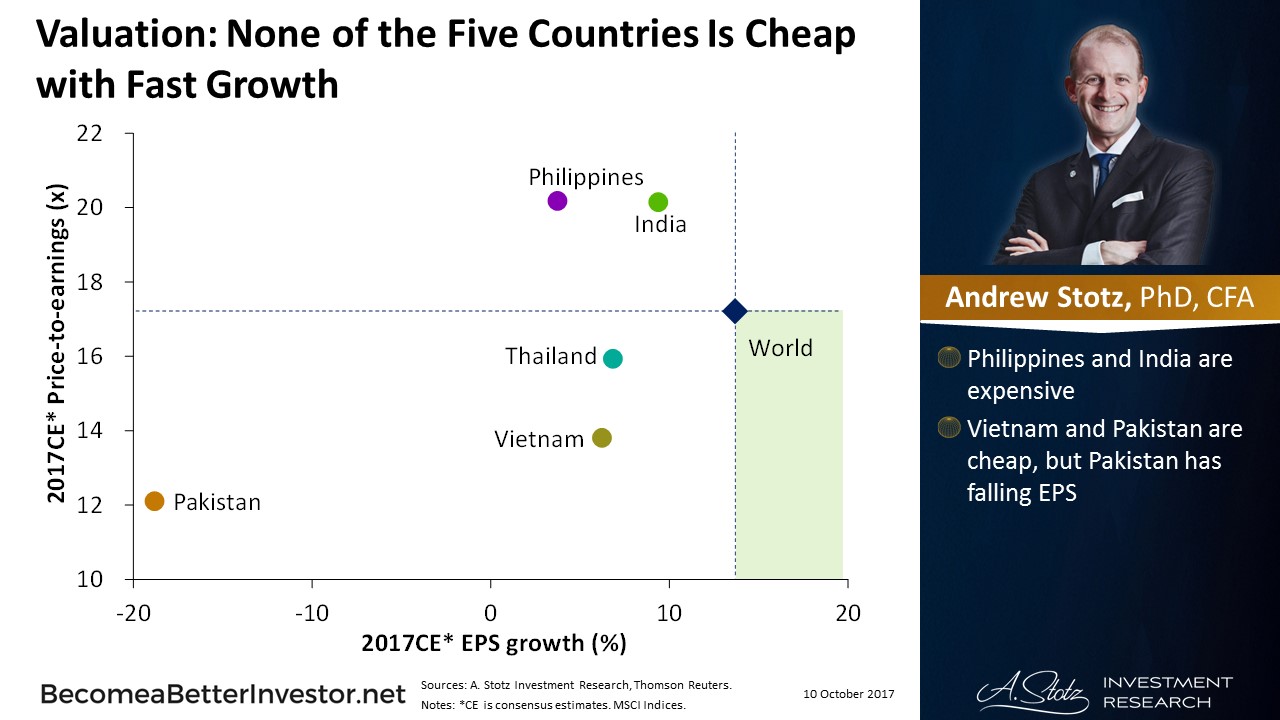 ---
The Philippines and India are expensive
Vietnam and Pakistan are cheap, but Pakistan has falling EPS
---
Momentum: Fastest Revenue Growth Is in Vietnam, Thailand Is Slowest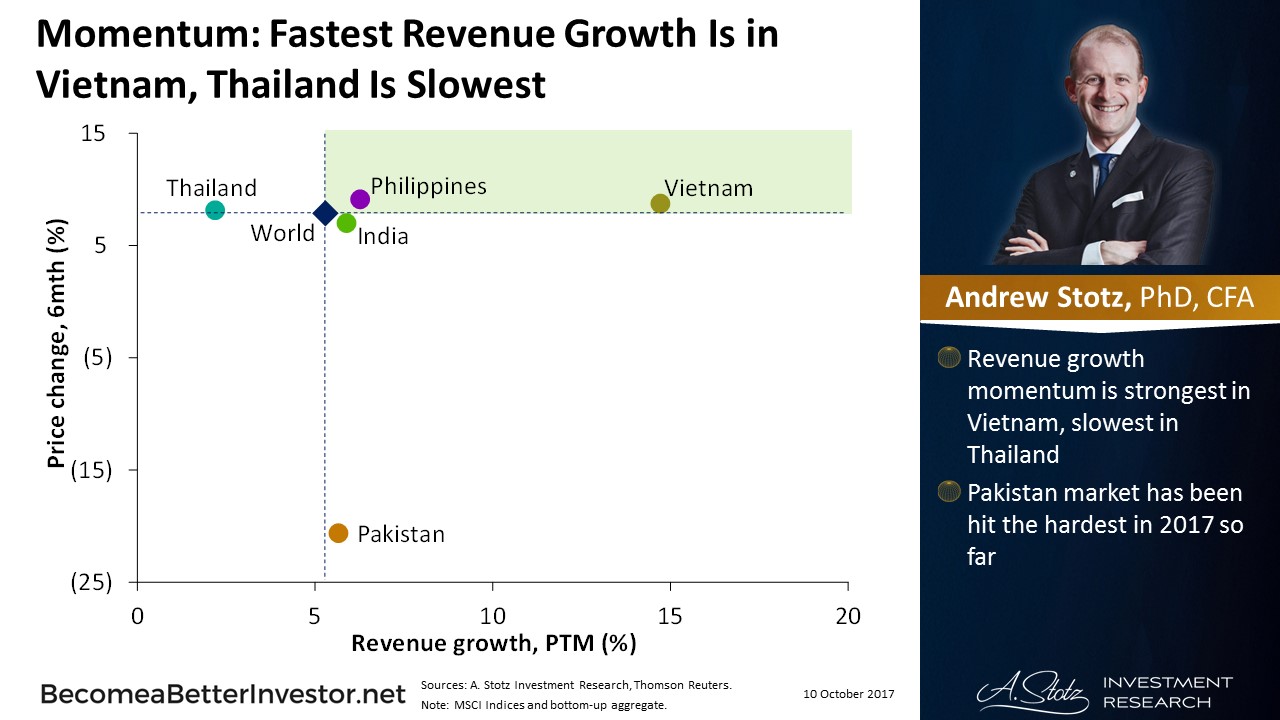 ---
Revenue growth momentum is strongest in Vietnam, slowest in Thailand
Pakistan market has been hit the hardest in 2017 so far
---
Risk: Pakistan Is Nearly Debt-Free Compared to the Philippines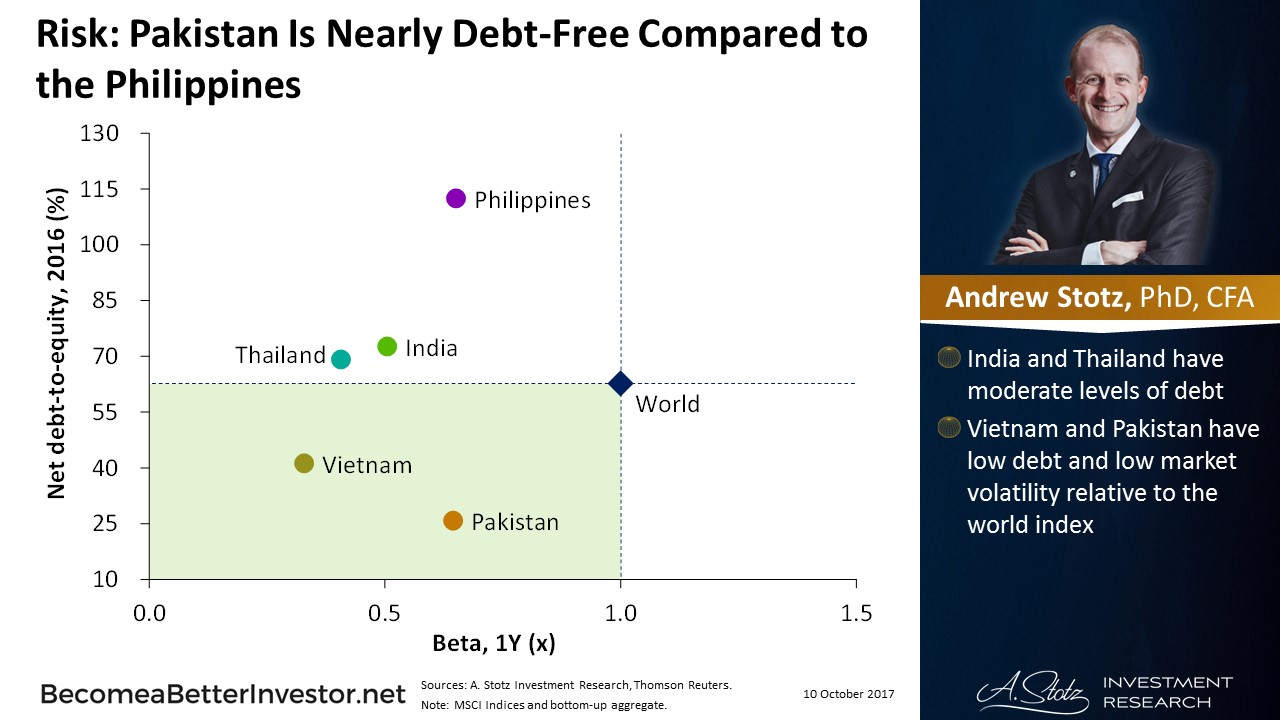 ---
India and Thailand have moderate levels of debt
Vietnam and Pakistan have low debt and low market volatility relative to the world index
Article by Dr. Andrew Stotz, Become A Better Investor
Like Us On Facebook - For Business And General News: ValueWalk - For Tech And Science News: ValueWalk Tech - For Tech Insights, Technical Questions and Queries: Follow Our COO, Sheeraz Raza.