For the past couple of quarters, the US venture market has been experiencing a rebound following two years of declining activity. Exits, however, are still tough to find. The number of IPOs is still well below the figures seen in 2014 and 2015, even though five unicorns have gone public so far this year.
Posted below are 16 charts from the 2Q 2017 PitchBook-NVCA Venture Monitor that illustrate the current trends in the US venture market:
Q2/H1 Hedge Fund Letters - Letters, Conferences, Calls, And More
Baupost Letter Points To Concern Over Risk Parity, Systematic Strategies During Crisis
AI Hedge Fund Robots Beating Their Human Masters
Fundraising
After several years of record distributions back to LPs, the US VC industry is in a run of record fundraising, with $19 billion raised for vehicles in 1H 2017—nearly $130 billion has been raised since the beginning of 2014.
This Tiger Cub Giant Is Betting On Banks And Tech Stocks In The Recovery
The first two months of the third quarter were the best months for D1 Capital Partners' public portfolio since inception, that's according to a copy of the firm's August update, which ValueWalk has been able to review. Q2 2020 hedge fund letters, conferences and more According to the update, D1's public portfolio returned 20.1% gross Read More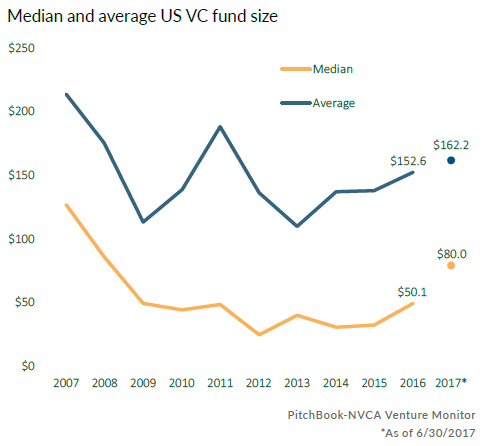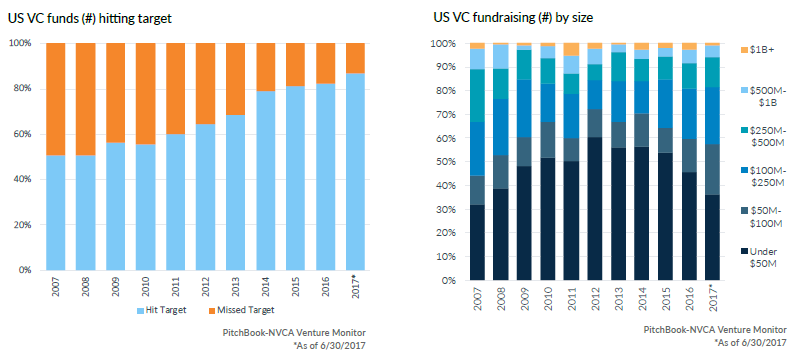 Deals
While activity across the US VC industry will likely end lower than the highs of 2014 and 2015, completed rounds have increased for two straight quarters. The dry powder available is helping to increase round sizes and sustain later-stage companies in the private markets. Rounds completed at every stage have continued to grow larger and corporate venture activity has remained popular.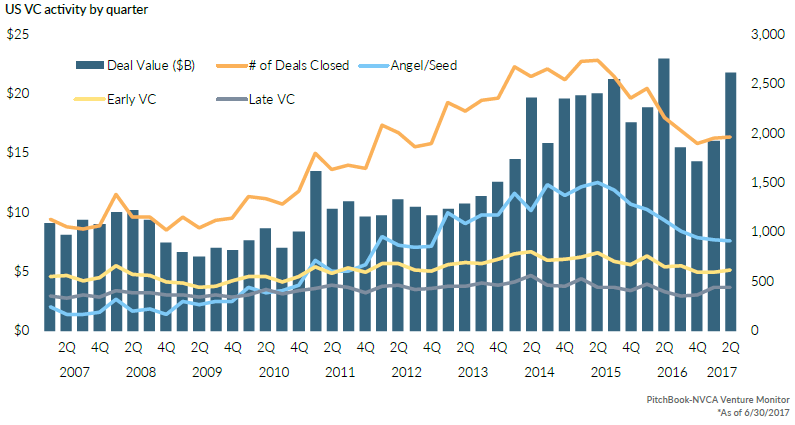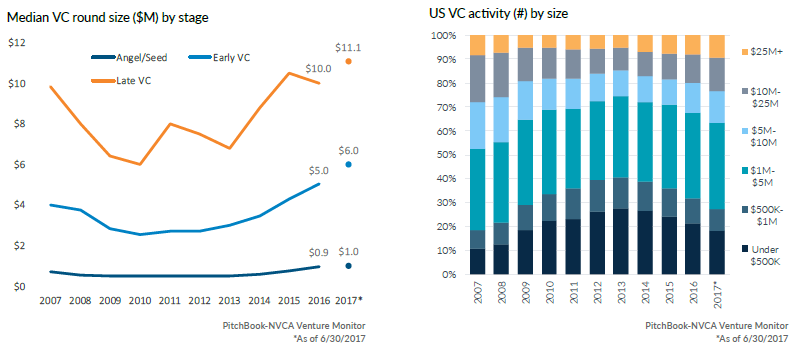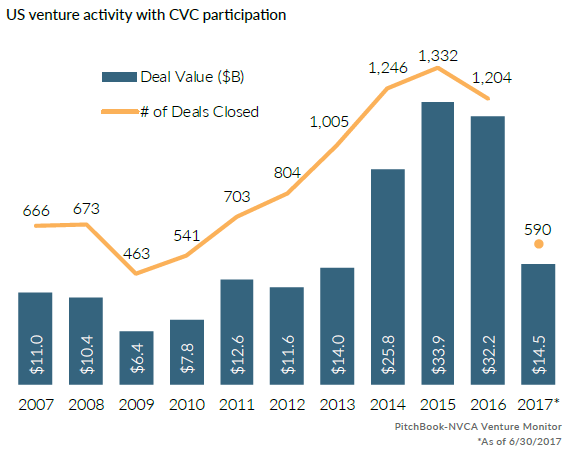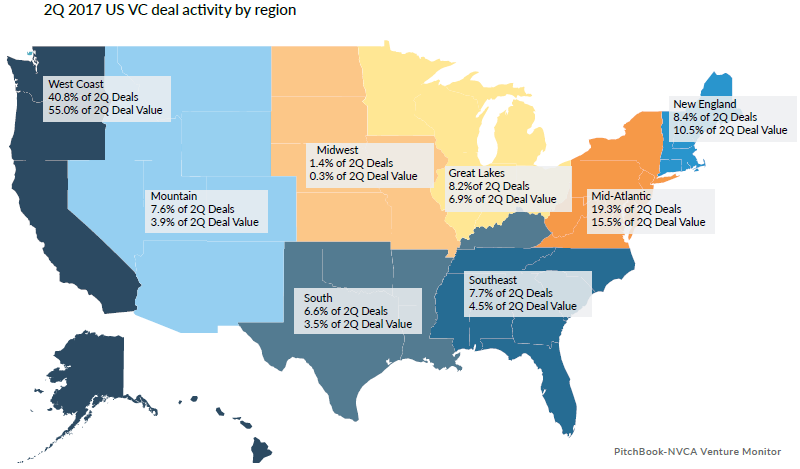 Exits
Exits have been slowing for more than two years, and that trend doesn't seem to be ending this year, as companies continue to opt for private capital. ?The investment-to-exit ratio has grown to the largest we've ever seen.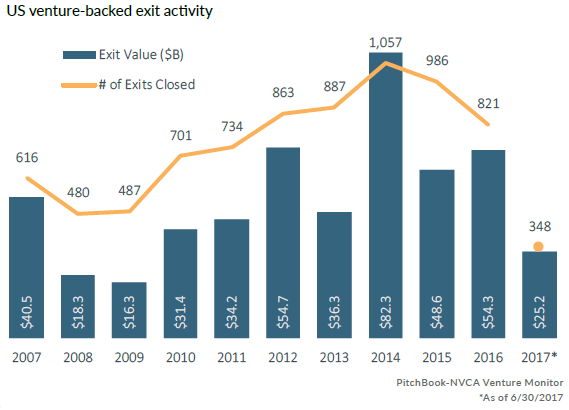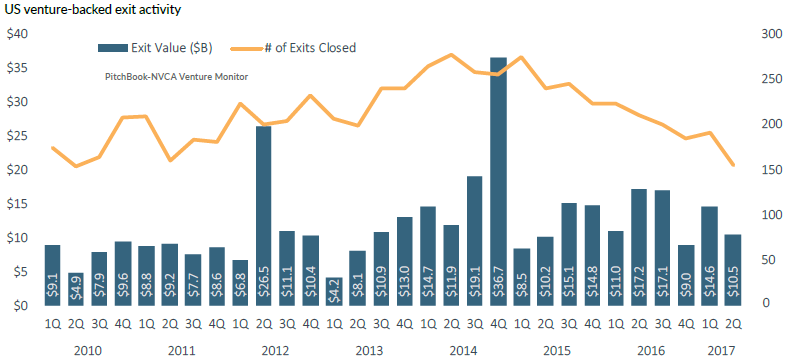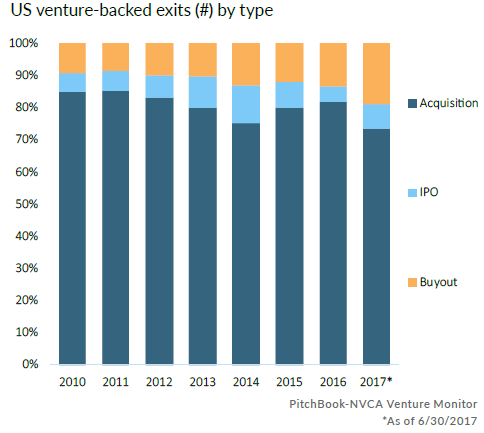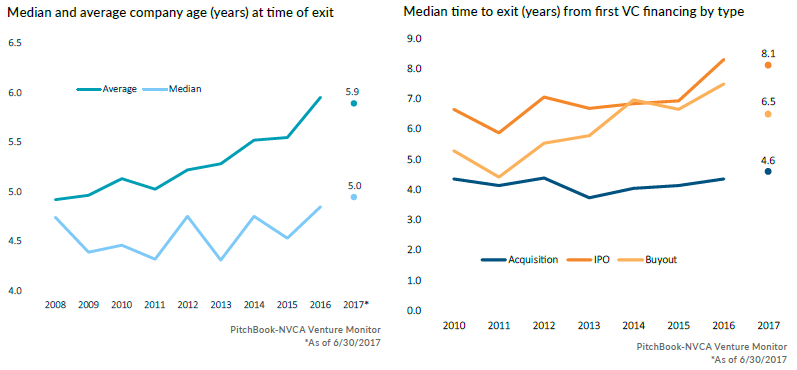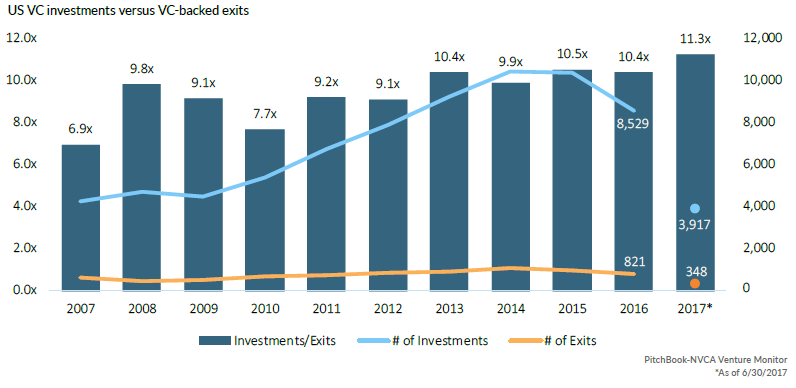 For a full breakdown of the US venture industry, download your free copy of the 2Q 2017 PitchBook-NVCA Venture Monitor.
Article by Kyle Stanford, PitchBook
Save