Consensus Recommendations: Thailand
Analysts have had positive recommendations on Thailand for 5 years, and sure enough it remains a Buy in Asia, although growth estimates are the lowest they've been in five years.
Learn more: How to Benefit from Our Watching the Street Charts
Option Trading and the Future of Option Alpha with Option Alpha's Kirk Du Plessis
ValueWalk's Raul Panganiban interviews Kirk Du Plessis, Founder and CEO of Option Alpha, and discuss Option Alpha and his general approach to investing. Q1 2021 hedge fund letters, conferences and more The following is a computer generated transcript and may contain some errors. Interview with Option Alpha's Kirk Du Plessis
Many stocks continue to hold investor interest.
The bullish view on Thai Foods Group is based on expectations of higher chicken and live pig prices, as well as TFG's ability to increase its sales volume.
Analysts are pessimistic about Thai Vegetable Oil, however, as imported cheap soybean meal from Argentina is putting pressure on TVO's gross margin.
Consensus Earnings Estimates: Thailand
As mentioned earlier, the current consensus EPS growth estimate is the lowest in 5 years, down from 10% in December of last year.
Of course that doesn't apply to all stocks. Analysts believe the rubber industry is entering a new cycle and expect Sri Trang Agro Industry to turn its highest net profit since 2013 after a net loss last year.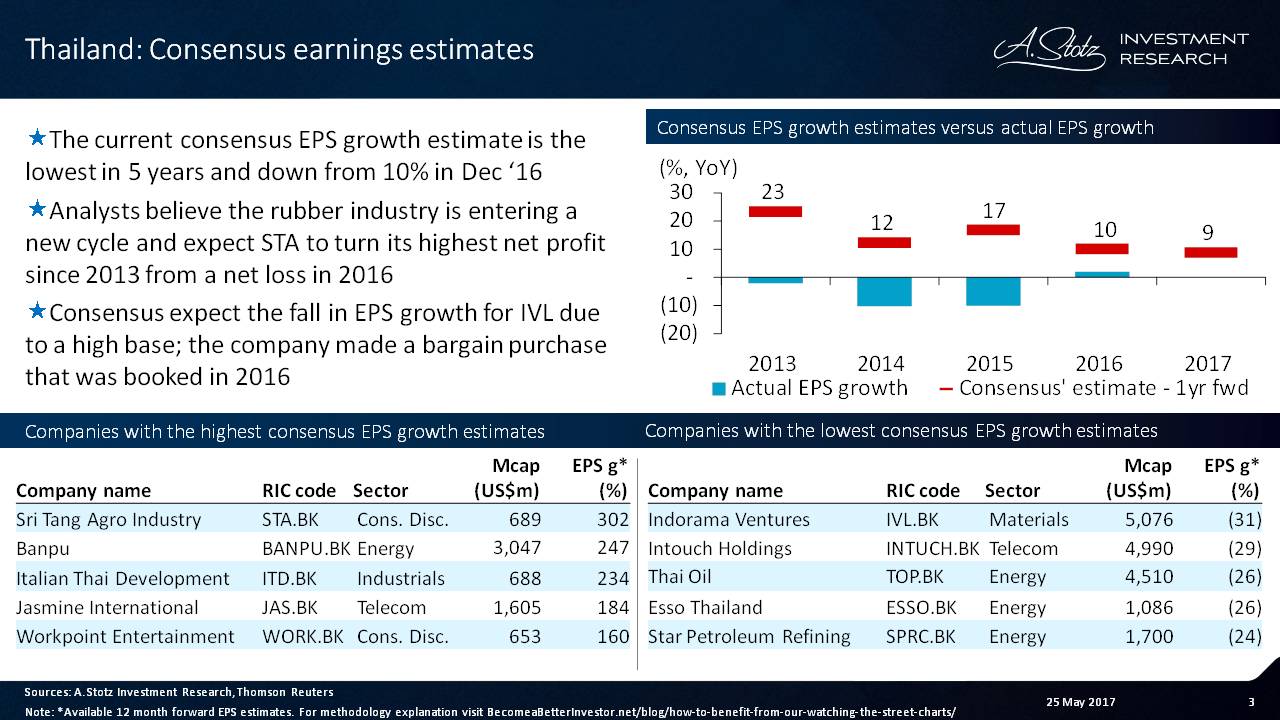 Analyst consensus expects a fall in EPS growth for Indorama Ventures due to a high base, since the company made a bargain purchase that was booked in 2016.
Consensus Target Price: Thailand
The 12-month forward expected return for the market is now at 8% versus 10% in December 2016. They mostly explain the change as due to a slight gain of the SET Index since then.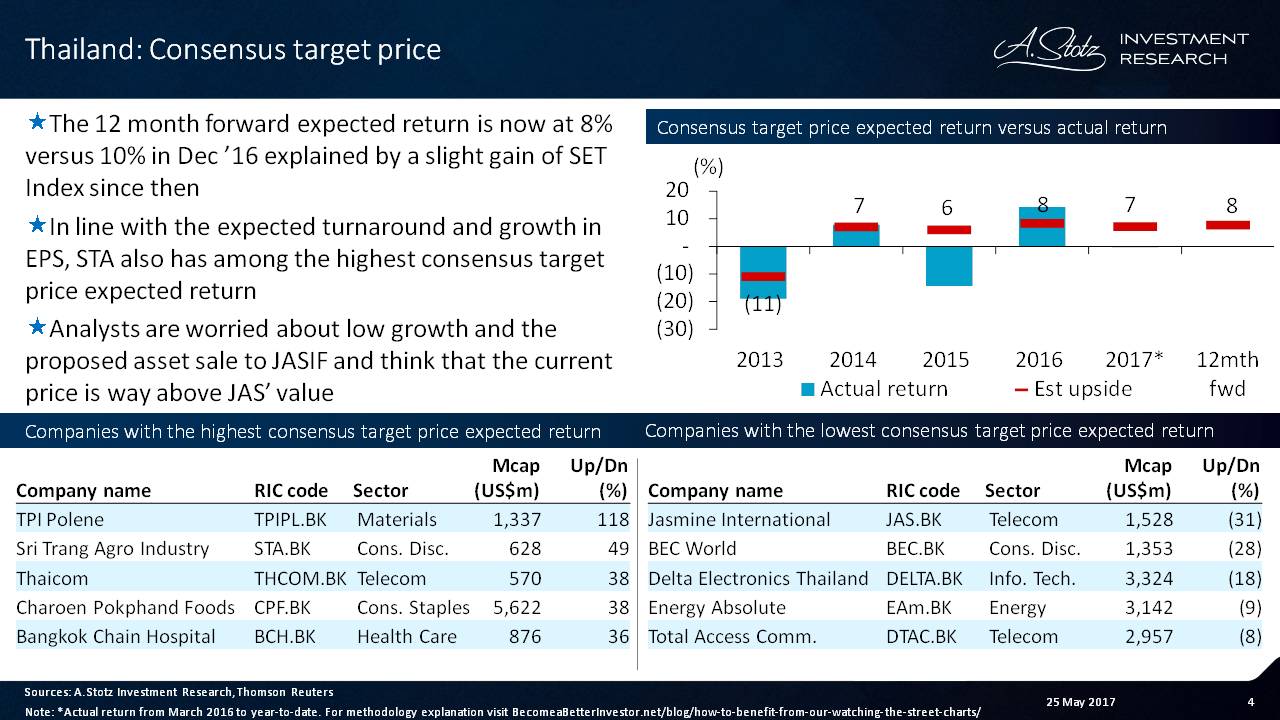 In line with the expected turnaround and growth in EPS, Sri Trang Agro Industry also has among the highest consensus target price expected returns at 49%.
Analysts are worried about low growth though, and have taken out their pessimism on Jasmine International, whose target price is expected to fall by 31%.
Article by Dr. Andrew Stotz, Become A Better Investor