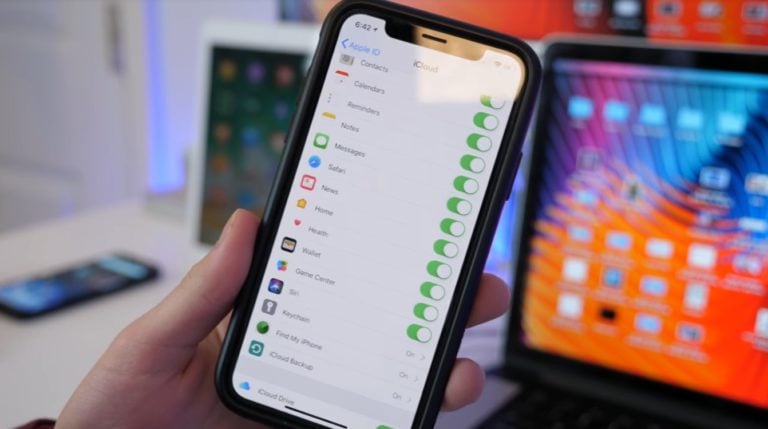 On Monday, Apple announced iOS 11, and with it came the first Beta, which is for developers. Unfortunately, if you don't have an Apple Developer account which costs $99 USD per year, you can't gain access. However, as always, where there is a will, there's a way, and as such, we're going to tell you how to get it right now.

Get iOS 11 Beta Without A Developer Account
If you don't mind taking some risks and also taking advantage of holes in the Apple developer portal, read on. There is a way for you do gain access to the iOS 11 Beta. To do this, you have to download a configuration profile from the site. After that, a version of the IPSW file will be pushed to your device over the air.
Fortunately, if you don't have a developer account, there's no need to worry. And that's because this method of accessing iOS 11 Beta does not require you to have one.
Morningstar Investment Conference: Fund Manager Highlights Personalized Medicine, Energy Security
Hedge fund managers go about finding investment ideas in a variety of different ways. Some target stocks with low multiples, while others look for growth names, and still others combine growth and value when looking for ideas. Some active fund managers use themes to look for ideas, and Owen Fitzpatrick of Aristotle Atlantic Partners is Read More
iOS 11 Beta Compatibility
Now, before you rush towards the tutorial below, it is worth knowing if your iOS device can support the iOS 11 Beta. As such, the following are the Apple devices, which can have the latest firmware installed upon them.
Unfortunately, if your device does not appear below, that means it can not support iOS 11.
iPhone 7, 7 Plus, 6s, 6s Plus, 6, 6 Plus iPhone SE, 5s
iPad Pro 12.9-inch (first and second gen), Pro 10.5-inch, Pro 9.7-inch, Air 2, Air, iPad (2017)
iPad mini 4, mini 3, mini 2
iPod Touch 6th gen
Here is how you can get it now, no computer required, just an iPhone or iPad.
How To Get iOS 11 Beta Now
Warning: If Apple somehow manages to close this loophole after you've completed the below tutorial. Having made use of it could lead to you with a bricked device, and having to downgrade to iOS 10x. If that is the case, here's how to do that.
1. Using an iPhone or iPad, open the Safari browser and head over to this link. Please be sure only to use Safari itself and not in any other browser or application.
2. When the website loads, you will automatically be directed to the iOS Beta Software Profile. When there, tap on Install Three Times, followed by selecting the Reboot Option.
3. Next, be patient while your iPhone or iPad reboots. However, when it has done so, go to Settings >> General >> Software Update. You should now be able to see that the iOS 11 Beta developer OTA is available.
If for whatever reason, the iOS 11 Beta is not there, wait a few minutes, check again. If still not there repeat the above process. However, if you find it there as it should be, please Install The iOS Update as you would any other.
Alternatively
If you've taken a look at the above tutorial, and have decided not to go ahead and install the iOS Beta now. You do not have long to wait until Apple makes it publically available. Earlier this week at its WWDC event it announced that a public version of iOS 11 Beta be available at the end of June. So, if by that time you still want to try out this new OS early, you can do so.
However, it isn't as simple as the tutorial above, you need to sign up to the public beta now. Followed by regularly checking if the iOS 11 Beta is ready, when it is, you will have to enroll your device and follow the instructions.
After that, it's as simple as going to beta.apple.com/profile on your iPhone or iPad to download and install a configuration profile. When you have installed it, go to Settings >> General >> Software Update and iOS 11 Beta will be available to install.
Updated on