Image source: Pixabay
SALT New York: Canyon, Mudrick, Fortress And Sculptor On Finding Distressed Value
At the 2021 SALT New York conference, which was held earlier this week, one of the panels on the main stage discussed the best macro shifts coming out of the pandemic and investing in value amid distress. The panel featured: Todd Lemkin, the chief investment officer of Canyon Partners; Peter Wallach, the managing director and Read More
The post Profit Margin in Asia Almost at 2008 Bottom appeared first on Become a Better Investor.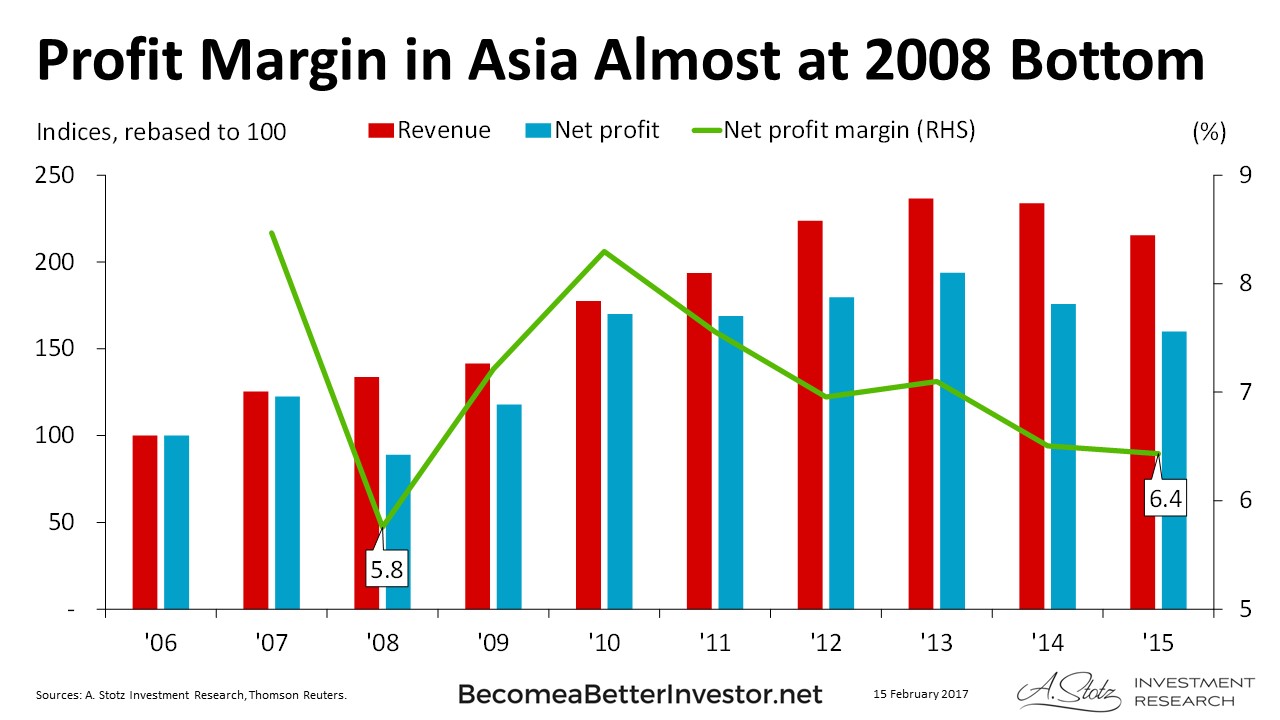 Looking at the red and blue bars you can see that revenue and net profit grew at a similar pace in 2006-2007, before the global financial crisis hit
By 2010, Asian companies had almost recovered and the net profits were almost back on par with the revenue
Revenue in 2015 was 21% higher compared to 2010, while net profit was 6% lower. The net profit margin has deteriorated to a level that is close to 2008 when the global financial crisis hit
As of 2015, revenue had grown by 115% since 2006, while net profit merely grew by 60% during the same period of time
DISCLAIMER: This content is for information purposes only. It is not intended to be investment advice. Readers should not consider statements made by the author(s) as formal recommendations and should consult their financial advisor before making any investment decisions. While the information provided is believed to be accurate, it may include errors or inaccuracies. The author(s) cannot be held liable for any actions taken as a result of reading this article.
Updated on