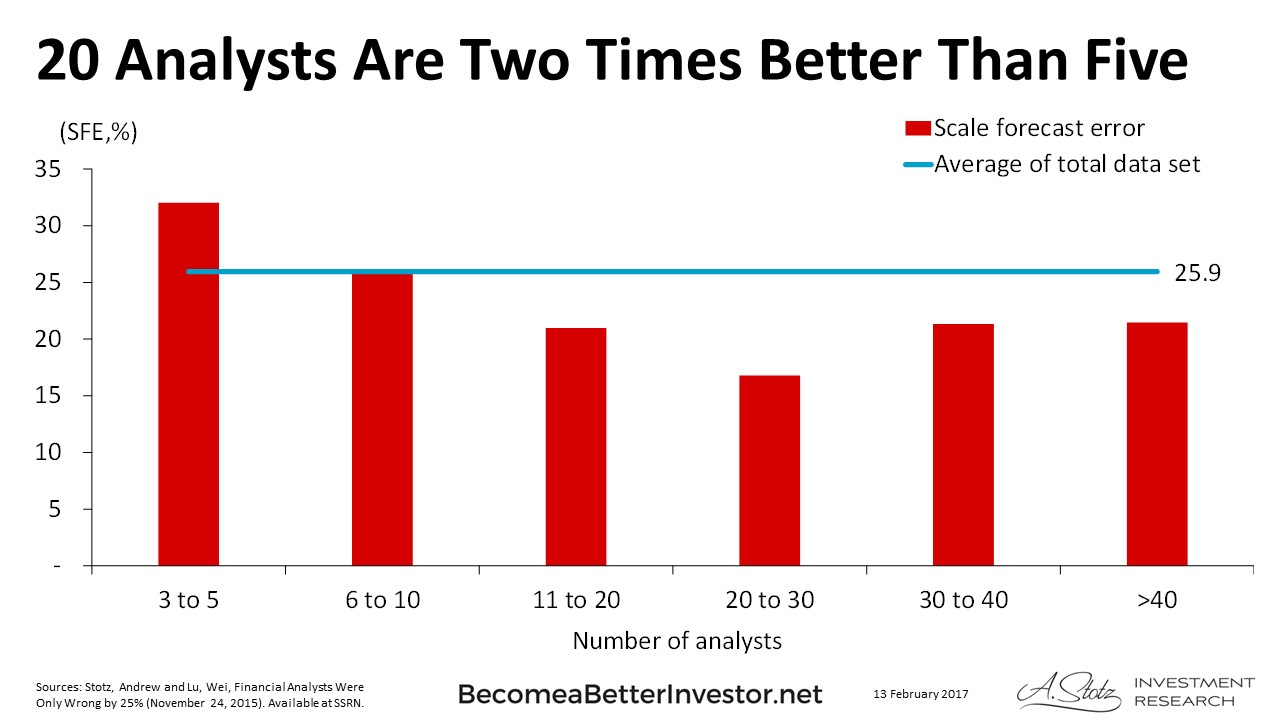 According to vox populi (wisdom of crowds) theory, more guesses should make consensus estimates more accurate
With analysts forecast earnings, it holds true for up to 30 analysts as forecast error is reduced with increased analyst coverage
However, for companies with more than 30 analysts covering it, accuracy starts to deteriorate
This shows that more analyst estimates only improve consensus estimate accuracy to a point
Full paper available for free at SSRN.
DISCLAIMER: This content is for information purposes only. It is not intended to be investment advice. Readers should not consider statements made by the author(s) as formal recommendations and should consult their financial advisor before making any investment decisions. While the information provided is believed to be accurate, it may include errors or inaccuracies. The author(s) cannot be held liable for any actions taken as a result of reading this article.