Snapchat valuation not disappearing by PitchBook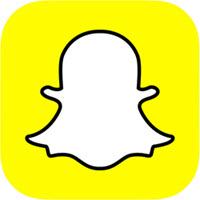 Ephemeral messaging app Snapchat has reportedly raised $175 million in funding from Fidelity Investments, keeping its valuation at $16 billion. While the company's valuation has historically grown rapidly—including jumping from $860 million in 2013 to $2 billion in early 2014—it has been at the forefront of what many see as a tech bubble, with overly frothy private valuations for companies lacking solid revenues and business fundamentals.
The investment from Fidelity also raises eyebrows because of recent markdowns the mutual fund gave to its previously purchased Snapchat shares. In November, Fidelity lowered the perceived value of its previous Snapchat investments by around 25%, causing a rush of judgement from investors and experts alike, pointing to the event as evidence again of a tech bubble. Snapchat wasn't the only private company that Fidelity valued at less than its original investment—Blue Bottle Coffee, Dropbox and Zenefits, among others, received the same treatment.
The markdowns also caused many to suggest that private companies would stop taking money from mututal funds because they were required to publicly report the value of their investments, therefore exposing private companies to unwanted attention on data they go to great means to keep private. While the valuation write-offs caused concern over the strength of the market, they weren't necessarily indicative of an actual decline in the performance of the companies. Simply, the markdowns occured because of the valuation techniques used by Fidelity. As we previously publicized, it appears the hype over the November markdowns may have been largely exaggerated.
We featured Snapchat as today's free PitchBook Profile; click here to check it out and get a look at the company's financing history, investors, management and more.
ADW Capital's 2020 letter: Long CDON, the future Amazon of the Nordics
ADW Capital Partners was up 119.2% for 2020, compared to a 13.77% gain for the S&P 500, an 11.17% increase for the Russell 2000, and an 8.62% return for the Russell 2000 Value Index. The fund reports an annualized return of 24.63% since its inception in 2005. Q4 2020 hedge fund letters, conferences and more Read More