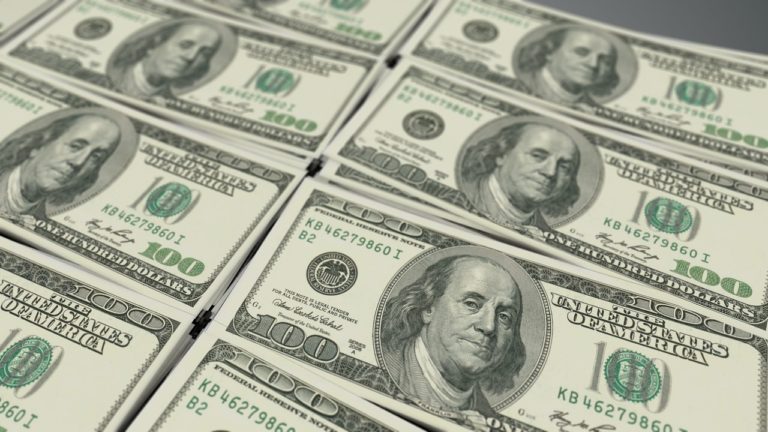 A report by Deloitte, reported by FT, says that just 32% of the constituent companies of the S&P Global 1200 index held 82% of the aggregate gross cash pile of an estimated $2.8T.

"The pile of unspent corporate cash that has built up since the start of the financial crisis is being held by an increasingly concentrated pool of companies that will be crucial to hopes of a pick-up in business investment to stimulate the world economy," says the FT article.
Capex or dealmaking?
The report quotes Iain Macmillan, Deloitte head of M&A, to say that "looking ahead, the wave of cash that many are expecting will depend on the decisions of a few, rather than the many," and that the growing polarization between hoarders and spenders will affect companies' choice between spending the cash on capex, or on acquisitions.
Morningstar Investment Conference: What To Do During Fed Hiking Cycles
Value investors have been enjoying a recovery of value strategies, but one fund manager says that won't last long. At the Morningstar Investment Conference on Monday, Michael Grant, co-CIO and head of long/ short strategies at Calamos, said growth outperforms value during Fed hiking cycles. What To Do When You're Not Fighting The Fed He Read More
The Deloitte study is notable for its reliance on gross cash rather than net cash (reduced for debt) in "an effort to simplify comparisons over time and identify how much money companies have to hand."
On a net basis, it's different
Unfortunately, not considering debt means we are looking at only one-half of the equation.
"By ignoring debt, Deloitte's analysis does not represent the true corporate financial picture," says Mike "Mish" Shedlock in his article 'False Thesis of the Day: Huge Cash Pile Puts Recovery in Hands of Corporations; Cash Cow Revisited.'
"For example, if a corporation has $50 billion cash on hand and $50 billion in debt, Deloitte treats that as more available cash than a company with $10 billion in cash and no debt," explains Shedlock.
Corporate cash needs to factor in debt
This aspect was also echoed by SocGen in a recent research report and discussed by ValueWalk in this article.
"Cash and equivalents are at historically high levels, but rarely do those who mention the mountains of corporate cash also discuss the massive increase in debt seen over the last couple of years. In fact, debt levels have been growing to such an extent that net debt (i.e. excluding the massive cash pile) is 15% higher than it was prior to the financial crisis," says the SocGen report.
Low interest rates and foreign cash hoards
Another interesting viewpoint from John Plender of the FT on the subject of the Deloitte report is that US corporates are boosting cash levels by borrowing to take advantage of historically low interest rates. Plender also clarifies that a major component of cash on the balance sheets of tech majors such as Apple Inc. (NASDAQ:AAPL) and Microsoft Corporation (NASDAQ:MSFT) is held overseas, and repatriation would entail a tax charge.
"It is thus tempting to keep the cash in the hope that a deal could be struck with the politicians to reduce the penalty for bringing it home," says Plender.
Updated on