You're doing great with value stocks.
Yesterday we looked at using the DCF which is a favorite for many people. It's a great way to start getting familiar with stock valuation and the inputs you need to think about.
Today, let's go through a stock valuation that uses growth.
Growth ?!?
Yes, a value investing version which Benjamin Graham created himself.
Everyone thinks of Graham as completely against growth investing, but this method is one he created to simulate growth.
Check out the 7 minute video of what the inputs are and how to use it.
You'll be off racing in no time.
Value Stocks using Graham's Formula for Growth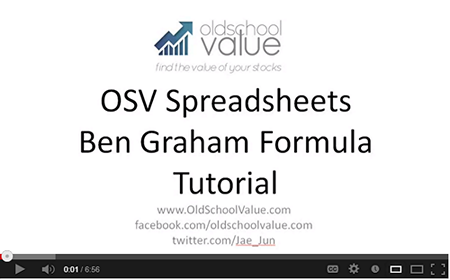 Already two valuation methods in your toolbox and ready to go.
See you next time.
Sincerely,

Jae Jun