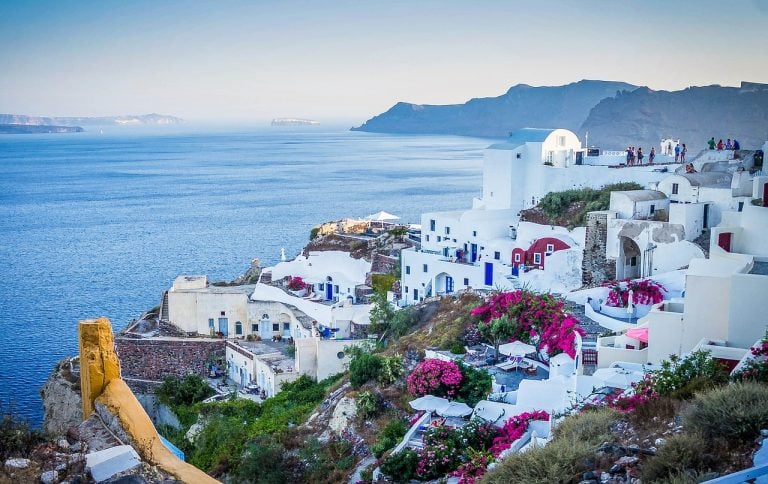 After six years of this recession, many of America's small towns are fading. "For Rent" signs fill store windows instead of merchandise. Parking spaces stand empty. And after 5 p.m., you can lie down in the middle of Main Street and not risk being hit by a car for hours.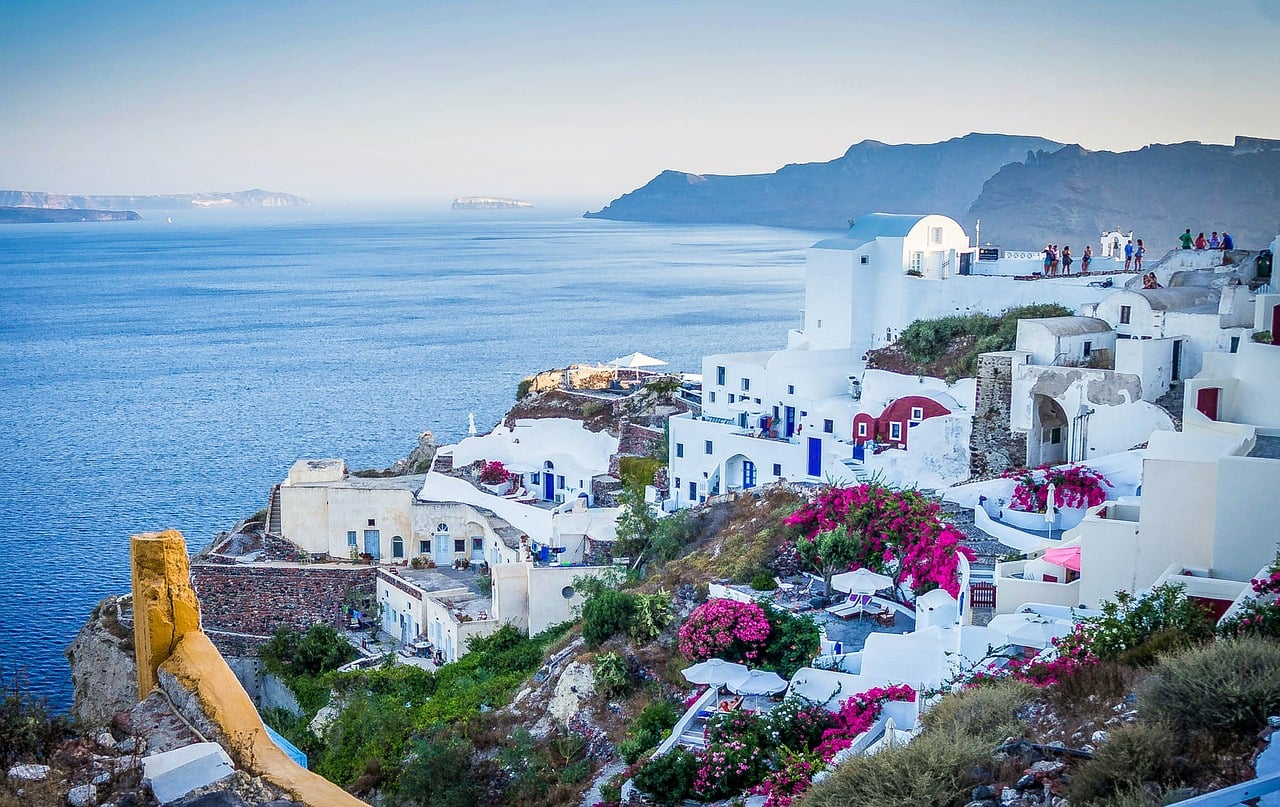 Small towns facing economic challenges
However, there are a few bright spots. Some of our nation's small towns are not only surviving but are thriving in this economy. They all have faced some of the same economic challenges we have: factories closing, companies down-sizing, and real estate downturns. They are not following a magic formula, but they are all offering something unique that has kept them vibrant and growing. Let's take a look at five of them from different parts for the country:
Ashland, Oregon
When you drive through this Southern Oregon town for the first time, you'll notice the Tudor influence in its buildings first, and then you'll begin to notice all the stores and businesses that have a Shakespeare tie-in such as: A Midsummer's Dream Bed and Breakfast and The Bard's Inn. The Bard does indeed reign supreme in this town and unabashedly so. Ashland is the home of the Oregon Shakespeare Festival (OSF), which offers a season of both Shakespearean and non-Shakespearean plays from February to October at three different theaters. Founded in the 1930s as a summer outdoor festival, OSF has grown to become the largest regional repertory theater in the United States. The 2012 OSF season sold 392,430 tickets to its 11 productions.
Consistency is what makes the top 50 best-performing hedge funds so strong
Every month and quarter, multiple reports on average hedge fund returns are released from several sources. However, it can be difficult to sift through the many returns to uncover the most consistent hedge funds. The good news is that Eric Uhlfelder recently released his "2022 Survey of the Top 50 Hedge Funds," which ranks the Read More
While OSF patrons, which include a loyal base who travel to Ashland each summer from neighboring states, are Ashland's bread and butter, the town has a lot more to offer. Nestled in the foothills of the Siskiyou and Cascade ranges, Ashland offers plenty of outdoor activities year-round. In the summer, three nearby rivers—the Klamath, the Rogue, and the Umpqua—give opportunities for white-water rafting, kayaking and fishing. The Pacific Crest Trail winds through the area and can be accessed on Mount Ashland in the Siskiyou Rogue River National Forest or southeast of Ashland in the Cascade-Siskiyou National Monument. Right next-door to OSF is the 100-acre Lithia Park, which offers a variety of paths and trails for less strenuous hikes. During the winter, Lithia Park-goers can enjoy an ice skating rink, and skiers can head to Mount Ashland for both downhill and cross-country opportunities.
As the home of Southern Oregon University and OSF, Ashland (population: approximately 20,300) definitely has an artsy, hippie-type vibe that is reflected in its cafes, street performances and music festivals. Two annual attractions that are growing in popularity are the Ashland Independent Film Festival, which takes place in April, and the Oregon Chocolate Festival which is held in March. Ashland's downtown is lively all-year round, and its neighborhoods are within walking distance of restaurants and entertainment.
Beaufort, South Carolina
Pronounced "Bew-furt," this little town of about 12,300 is located on the curve of a picturesque bay along the Intra-Coastal Waterway. A big draw to the town is the nearby 5,000-acre Hunting Island State Park. Set on a semi-tropical barrier island with a fishing pier and camping, the park has a beach that abounds with wildlife, offers a variety of seashells for collectors and features warm water for summer swimming.
Established three centuries ago, downtown Beaufort is a National Landmark Historic District, with lovingly restored 18th- and 19th-century buildings that serve as both homes and retail space today.
Beaufort celebrates its fantastic shoreline with waterfront celebrations and parades year-round, including the 10-day Water Festival in July. Many homes are close to the water and range from seven-figure mansions with deep-water docks to new waterfront bungalows on nearby islands. Shops, restaurants (most featuring fresh seafood, of course) and galleries line the waterfront area and buzz with activity all year.
In addition to Beaufort's natural beauty and history, the friendliness of the people there makes it a great place to live and work.
Butler, Pennsylvania
Today, we usually don't think of forests when we think of Pennsylvania, but the state actually got its name from William Penn, and it means "Penn's forest." You'll see why when you visit the beautiful small town of Butler. With a population of about 14,000, Butler is north of Pittsburgh and lies in the Allegheny River watershed.
Butler can trace its routes back to George Washington who travelled through the area in 1753 during the French and Indian War. The area's gently rolling countryside features a variety of hand-crafted unique barns that reveal much of the area's long farming history. The Butler County Historical Society operates several museums that depict life in the area during the past few centuries.
Today, the town of Butler, which calls itself the home of the Jeep, has its own baseball team, art galleries and museums, parks and an eclectic blend of the old and the new. Some of the summer celebrations the townspeople enjoy are unicycling competitions and a summer film series. Nearby golf and wineries add to the modern flavor of this quaint town.
Durango, Colorado
As a mom, I have to admit I have a soft spot for trains. My boys all loved trains when they were little, and this town is the home of the historic Durango & Silverton Narrow Gauge Railroad. However, Durango has much more to offer than train lore.
A quintessential mountain town, Durango (population: about 17,000) is tucked between the Animas River Valley and the San Juan Mountains and offers options for year-round fun both indoors and outdoors. From mountain biking and downhill skiing to white-water kayaking and rock climbing, Durango has plenty for the outdoors-inclined, but residents also enjoy its art and music scene. The town embraces its mining lore with a lamppost-lined historic district that comes alive with art and music.
Residents flock to the nearby The Music in the Mountains festival each July and to the Fort Lewis College Community Concert Hall. There are not too many places left where you can see vintage vaudeville shows, but you can in Durango at the Henry Strater Theatre (the Hank). And don't forget the Durango & Silverton, the National Historic Civil Engineering Landmark railroad that carries passengers 45 miles into the San Juan Mountains, powered by a steam locomotive.
Located in beautiful southwestern Colorado, Durango has a distinct four-season climate with moderate temperatures year-round.
Traverse City, Michigan
Located in the northwestern part of the Lower Peninsula of Michigan and between the arms of Grand Traverse Bay, Traverse City has a family-friendly character that combines history with natural beauty and "foodie"-type restaurants.
The unusual geography offer s long stretches of protected beaches for swimming, fishing, sailing, and kayaking. The nearby Sleeping Bear Dunes National Lakeshore has wide, sandy beaches and huge, naturally occurring sand dunes that offer sweeping views of Lake Michigan.
The largest producer of tart cherries in the United States, Traverse City is famous for its annual week-long National Cherry Festival which attracts more than a half million people each July. The rolling, beautiful surrounding area also is home to many vineyards and more than 40 wineries, making Traverse City (population: about 15,000) one of the leading wine producers in the Midwest.
The city has transformed a former state hospital into The Village at Grand Traverse Commons, a network of shops, restaurants, homes and offices. One of the largest historic preservation and re-use projects in the country, The Village at Grand Travers Commons includes the renovation of century-old buildings in a 500-acre area of forests and meadows on the city's western side.
Updated on