Total N. American rail traffic surged to 694K cars last week (~20K over '11 numbers) as traffic made a large rebound over the Memorial Day holiday week. Auto's were particularly strong posting their strongest data in two months and are back to near year high levels.
Here is the chart: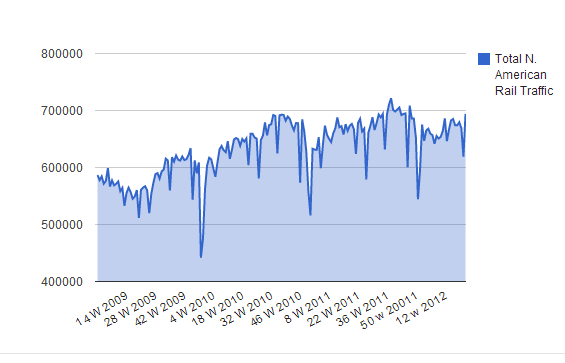 For a few months we have also been tracking coal data for the rails as the massive switch from coal to natural gas in late '11 has been skewing the overall rail numbers for '12 lower and giving the impression economic activity as represented by rail traffic was lower than it actually was. If we simply held coal traffic at '11 numbers current levels would reach near the '11 high levels (end of year) and be materially higher than Spring '11.
Here is the chart: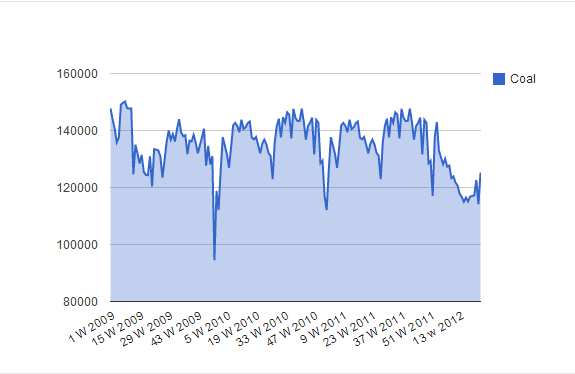 Bottom line is that these number continue to support the thesis of continued economic growth in the US
By: valueplays
Like Us On Facebook - For Business And General News: ValueWalk - For Tech And Science News: ValueWalk Tech - For Tech Insights, Technical Questions and Queries: Follow Our COO, Sheeraz Raza.