By columnist Sandesh Trivedi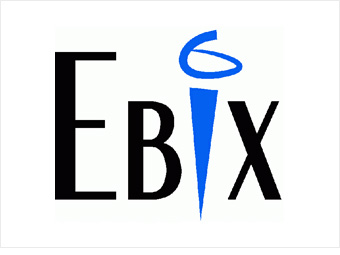 Ebix, Inc. is a leading international supplier of on-demand software and e-commerce solutions to the insurance industry. Ebix provides a series of application software products for the insurance industry ranging from carrier systems, agency systems and exchanges, to custom software development for all entities involved in the insurance and financial industries. Approximately 70% of the Company's revenues are recurring. The company's goal is to become the leading provider of backend insurance transactions. Its software allows brokers to process transactions electronically. Through its various SaaS based software platforms, Ebix employs 1100 insurance & technology professionals providing products, support and consultancy to thousands of customers on six continents across 50+ countries
Business Segments
Greenlight Capital Full Q2 2021 Letter: Einhorn Thinks Inflation Is Here To Stay
David Einhorn's Greenlight Capital returned -2.9% in the second quarter of 2021 compared to 8.5% for the S&P 500. According to a copy of the fund's letter, which ValueWalk has reviewed, longs contributed 5.2% in the quarter while short positions detracted 4.6%. Q2 2021 hedge fund letters, conferences and more Macro positions detracted 3.3% from Read More
As per the 10k report
Ebix's revenue is generated through four main channels in which the Company conducts its operations — specifically: Exchanges, Carrier Systems, Broker Systems, and Business Process Outsourcing. The revenue streams for each of these channels are further described below.
Exchanges: Ebix operates data exchanges in the areas of life insurance, annuities, employee health benefits, and P&C insurance. Each of these exchanges connects multiple entities within the insurance markets enabling the participant to seamlessly and efficiently carry and process data from one end to another. Ebix's life, annuity, and employee health benefit exchanges currently operate primarily in the United States, while the P&C exchanges operate primarily in Australia and New Zealand. Exchange revenue is primarily derived from transaction fees charged for each data transaction processed on an Ebix Exchange, with a transaction being defined as the exchange of data between any two entities using an exchange.
Carrier Systems: Ebix's exclusive focus in the area of carrier systems is on designing and deploying back-end to end systems for P&C insurance companies Revenue from these services is derived from two main sources — specifically subscription revenues or license revenues from clients and time and material fees charged to customize these products to an insurance company's specific functional requirements.
Broker Systems: Ebix's exclusive focus in the area of broker systems is on designing and deploying back-end systems for P&C insurance brokers across the world. Ebix has three back-end systems in this area, namely — eGlobal, which targets multinational P&C insurance brokers; WinBeat, which targets P&C brokers in the Australian and New Zealand markets; and, EbixASP, which is a system for the P&C insurance brokers in the United States.
Business Process Outsourcing ("BPO"): Ebix's primary focus in this channel pertains to the creation and tracking of certificates of insurance issued in the United States and Australian markets. Ebix provides a software-based service for issuance of certificates. Then the Company markets to its P&C broker clients in the United States, to issue certificates of insurance that fully adhere to industry standards such as ACORD. Ebix derives transaction-based revenues for each certificate that is issued by the broker for their client's using the Ebix service. Ebix has a number of broker system offerings for P&C brokers world-wide; namely eGlobal, WinBeat and EbixASP.
Investment Thesis:
The exchange segment accounts for 70% of the revenue and is recurring in nature, derived from a customer base with 99% retention rate. Ebix has a stable base of recurring revenues which provides a high degree of visibility to its growth in revenues.
The U.S. accounts for about 38% of the $1.5 trillion premiums conducted in the property and casualty sector worldwide. It is estimated that approximately $59 billion a year is being spent on paper-based processes in the United States P&C insurance sector. With Insurance industry's margin under pressure there has been a steady increase in the desire to reduce paper based processes and improve efficiency, both at the back-end side and also at the consumer end side among insurance companies. Ebix , which serves its agents and consumers efficiently, cost effectively, and without using any paper in the process, may address some of of the most critical spending priorities in insurance. In addition, the company's focus is on convergence of all insurance channels, processes and entities in a manner such that data can seamlessly flow once a data entry has been made.
Ebix's Life exchange processes close to 16 million life sales illustrations every year. Ebix's annuity exchange powers in excess of $40 billion in premiums annually in the United States. Ebix Exchange in Australia powers the majority of the electronic property & casualty insurance transactions. Ebix's On-DemandCRM solution is used by 100,000 plus users in the United States alone. With the aggregation of a large community of insurance companies and brokers on its exchanges, Ebix is seen as a vehicle to insurance markets by these entities. Companies not using Ebix exchanges risk losing access to the aggregated markets that Ebix could offer them access to.
High Switching Cost
When you are flying out anywhere, you could choose which airline to fly by; but you really don't get to choose an airport, most of the times, the choice of the airport is a given. Ebix's goal is to be the airport, rather than the airline and that is why a lot of the business is exchanges or infrastructure business i.e providing exchange infrastructure that power insurance transactions. And this is where it has created its moats. Ebix operates data exchanges in the areas of life insurance, annuities, employee health benefits and P&C insurance. Ebix's life exchange processes close to 16 million transactions every year in the US. Ebix's annuity exchange powers in excess of 40 billion in premiums every year in the US. The company has a high customer retention rate of about 99% which clearly says a lot about the presence of high switching costs in the back office insurance operations. Ebix Exchange in Australia powers the majority of P&C insurance transactions. Ebix has been growing via acquisitions and telestra is one of important acquisition for Ebix. It is a monopoly business with highly predictable revenue stream.The primary product of this acquisition, Sunrise Exchange, allows insurers and brokers in Australia to process insurance policies electronically. This is THE engine brokers use in the Australian property and casualty insurance market with close to 90% market share. Between eGlobal and WinBeat, Ebix broker systems customer base in Australia spans 834 of the 960 P&C brokers in Australia giving it in excess of 85% of the customer base in this country. Ebix broker systems customer base in New Zealand spans 1,500 of the 1,875 P&C brokers in New Zealand giving it 80% of the customer base in this county.Ebix intends to maintain this foothold in the P&C market while branching out to other segments for growth.
Robin Raina, ceo of ebix has very well explained the business of ebix in one of the analyst conference call.
Let us take the example of a large insurance company who wants to improve its distribution, marketing, and reach, while trying to improve its time to market, its productivity in terms of time and cost both. To such a customer, to such a prospective customer, they are likely to suggest a number of On- Demand solutions all interfaced with each other and all naturally leading into each other while taking a transaction from one end to another through the company, through the insurance company's entire food chain.
To walk you through the steps, this could involve:
1. Providing an On-Demand CRM system for the insurance company's direct producers.
2. It could involve providing a CRM system for its thousands of agents, investment advisors, investment broker dealers, etc, to handle prospecting, sales management, billing, commissions, accounting, etc.
3.  By bundling the CRM into the EbixExchange service and completely seamlessly interfacing it within the exchange, it can get their agents, producers, investment advisors, investment broker dealers, etc, to enter the prospect data into the Ebix CRM system, take the data from the CRM system into Ebix Life Illustration Exchange seamlessly, and, in the background, providing multiple quotes to themfrom multiple carriers.
4. It gets the data from the Life Exchange to seamlessly flow back into the Ebix CRM system so that the agent never comes out of the system. If the agent wants to present this quoting data on its website or a portal to its consumers or subagents, ebix will do that precisely by using another service of theirs called VitalTicket, while maintaining the look and feel of a particular agency.
5. Once that agency is ready to convert the quote into a policy, the agent can still continue using the Ebix CRM system, and with one click can populate all the data from the Ebix CRM system into Ebix order entry exchange LifeSpeed. This LifeSpeed Exchange takes the data directly into the insurance company's backend policy administration system. Along the way, LifeSpeed Exchange delivers data from the Para-med exam to a third party, gets the compliance check done, and can get the carrier representative to issue a ePolicy using Ebix eSignature process. EbixExchange for clearance transactions can hand over the policy to clearinghouses like DTCC orPershing.
6. Once this policy needs to be serviced, Ebix new maintenance exchange will process the transaction, and when the policy needs to be transferred from one carrier to another, Ebix new portability exchange will process the transaction.
7. If this insurance company was also doing health insurance or workers' compensation or risk management, the CRM could hand over that data to EbixExchange seamlessly also.
In this example just elaborated, the insurance company has the advantage of still using one vendor, Ebix, who can now cross sell many of its services to the same insurance company. In the above example given , Ebix would have sold Ebix CRM, Winflex Life
Exchange, LifeSpeed Exchange, Ebix eSignature service, Ebix VitalTicket service, Ebix Maintenance Exchange, Ebix Portability Exchange, Ebix Compliance Exchange, Ebix GR8 Service, Ebix Annuity Exchange, etc, all while ensuring that tens of thousands of
agents of this insurance company can do all this while never getting out of their Ebix CRM system. At each point, as the data moves from one Ebix service to another seamlessly in the background, Ebix continues to generate revenue based on each service being used, and the counter keeps track of each of these chargeable moments. The insurance company gets 100 percent compliance zero errors, straightthrough
processing, increased reach, while servicing its agents and consumers efficiently, cost effectively, and without using any paper in the process.
Valuation
(in millions)
Year 2005 2006 2007 2008 2009
FCF 5.0 3.6 12.7 26.2 30.8
Ebix recorded a revenue growth of 53% year-over-year and an eps growth of 38% with a consistent operating margin of around 40% and it expects to generate cash flow of approximately $50 million this year. The current market cap of around $570 million values the company at 11 times cash flow. Considering the high growth rate and moat around the business in the form of high switching costs, the company seems very undervalued and offers a good opportunity to buy a good business at cheap valuations.
Disclosure: I own the stock.