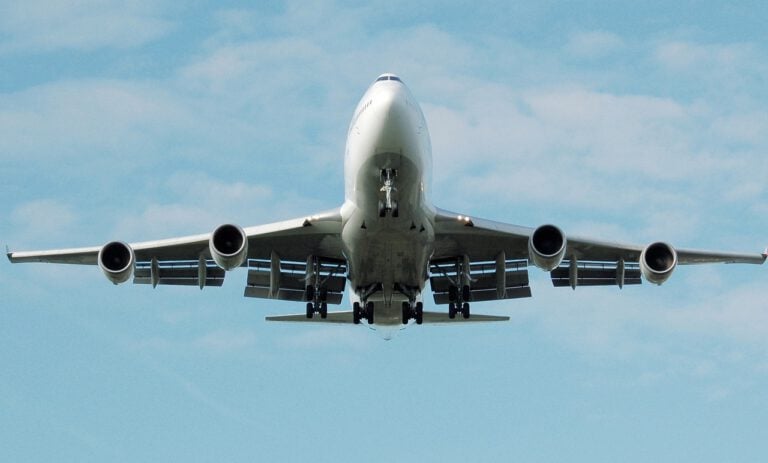 Running an airline or airport is an incredibly complex business. You have to get thousands of people, machines, and suppliers working seamlessly 24/7 to deliver a good customer experience. Airlines try their best to provider passengers with an on-time, comfortable, and hassle-free journey. But things don't always go as planned. Delays happen – sometimes due to reasons beyond anyone's control. There are a number of airlines and airports that try to be consistently punctual. Here we take a look at the top 10 most punctual airlines and airports for 2020.
The UK-based travel data provider OAG Aviation Worldwide has published its annual Punctuality League 2020 report. It ranks the most punctual airlines and airports in the world based on their performance in the previous year. OAG's 2020 report is based on more than 57.5 million flights records from 2019.
It's pretty difficult to measure the punctuality of airlines and airports. Smaller airports and airlines have much higher chances of flights arriving and departing within 15 minutes of scheduled time. Mega airports and airlines that handle hundreds of flights and hundreds of thousands of passengers daily could struggle to be equally punctual.
Brook Asset Management had a strong first quarter, is shorting This US education stock [Exclusive]
Brook Asset Management was up 7.27% for the first quarter, compared to the MSCI GBT TR Net World Index, which returned 3.96%. For March, the fund was up 1.1%. Q1 2021 hedge fund letters, conferences and more In his March letter to investors, which was reviewed by ValueWalk, James Hanbury of Brook said returns during Read More
OAG's report takes into account the challenges faced by airlines and airports while weighing up their performance.
Passenger safety and punctuality will become even more challenging in the coming years as the number of air passengers continues to grow. According to the International Air Transport Association (IATA), the number of worldwide air passengers will almost double from the estimated 4.7 billion in 2020 to 8.2 billion in 2037. The growth will be driven by Asian nations such as China, India, and Indonesia.
Most punctual airlines for 2020
This list is dominated by Asian airlines, with only one US airline making it to the top ten. Indonesia's national carrier Garuda has topped the list with 95.01% punctuality. It's followed by Panama's flag carrier Copa Airlines with 92.01%. Here's the list of top 10 most punctual airlines for 2020:
Garuda Indonesia, Indonesia (95.01%)
Copa Airlines, Panama (92.01%)
Skymark Airlines, Japan (90.12%)
Hawaiian Airlines, United States (87.4%)
Latam Airlines, Chile (86.41%)
Aeroflot, Russia (86.3%)
All Nippon Airways, Japan (85.92%)
Jetstar Asia, Singapore (85.48%)
Singapore Airlines, Singapore (85.32%)
Thai AirAsia, Thailand (84.49%)
Japan's Skymark Airlines is one of the world's leading low-cost carriers. Russia's national carrier Aeroflot is among the world's oldest airlines, having been founded as Dobrolyot on February 9, 1923 in the erstwhile Soviet Union. Its name was changed to Aeroflot in 1932.
Most punctual airports for 2020
The world's most punctual small airport is Minsk in Russia with 92.6% on-time performance. According to OAG, the most on-time medium airport is Panama City with 92.21%. But the ranking below is only for the mega airports that cater to more than 30 million airline seats.
Moscow's Sheremetyevo airport topped the list. It handles more than 300 flights a day. Sheremetyevo has added a new runway, which increased its capacity and improved its on-time performance. It was closely followed by Tokyo's Haneda airport. Among the ten most punctual airports, six are in the United States.
Moscow Sheremetyevo, Russia (86.87%)
Tokyo Haneda, Japan (86.60%)
Changi, Singapore (84.03%)
Atlanta, United States (83.74%)
Seattle, United States (80.27%)
Madrid, Spain (79.92%)
Los Angeles, United States (79.62%)
John F. Kennedy, United States (77.87%)
Denver, United States (76.93%)
Dallas/Fort Worth, United States (76.78%)
Singapore's Changi and Tokyo's Haneda are among the world's best airports. The Atlanta international airport is the busiest in the world, handling more than 100 million passengers annually.
The safest airlines
Separately, AirlineRatings.com has published its annual list of the world's safest airlines for 2020. It takes into account various factors such as fleet age, crash & serious incident record, and audits by governing and industry bodies to compile the ranking.
Not surprisingly, Australia's Qantas Airways topped the list. Qantas has an unmatched safety record. It will turn 100 years old this November. Qantas Airways has not had a fatal crash since 1951. The Australian carrier has been a leader in the development of Future Air Navigation System and many other innovative technologies to improve flight safety. These are the top 10 safest airlines for 2020:
Qantas Airways, Australia
Air New Zealand, New Zealand
EVA Air, Taiwan
Etihad Airways, United Arab Emirates
Qatar Airways, Qatar
Singapore Airlines, Singapore
Emirates, United Arab Emirates
Alaska Airlines, United States
Cathay Pacific Airways, Hong Kong
Virgin Australia, Australia