Long / short player Kerrisdale Capital is back. Sahm Adrangi's double down style itself rebounded from a rocky past.  After delivering investors a snooze-worthy -1.9% in 2016, Adrangi's maestro-like management of the long / short hedging dial was on display with a 19.8% return in 2017, a partner fund document reviewed by ValueWalk shows.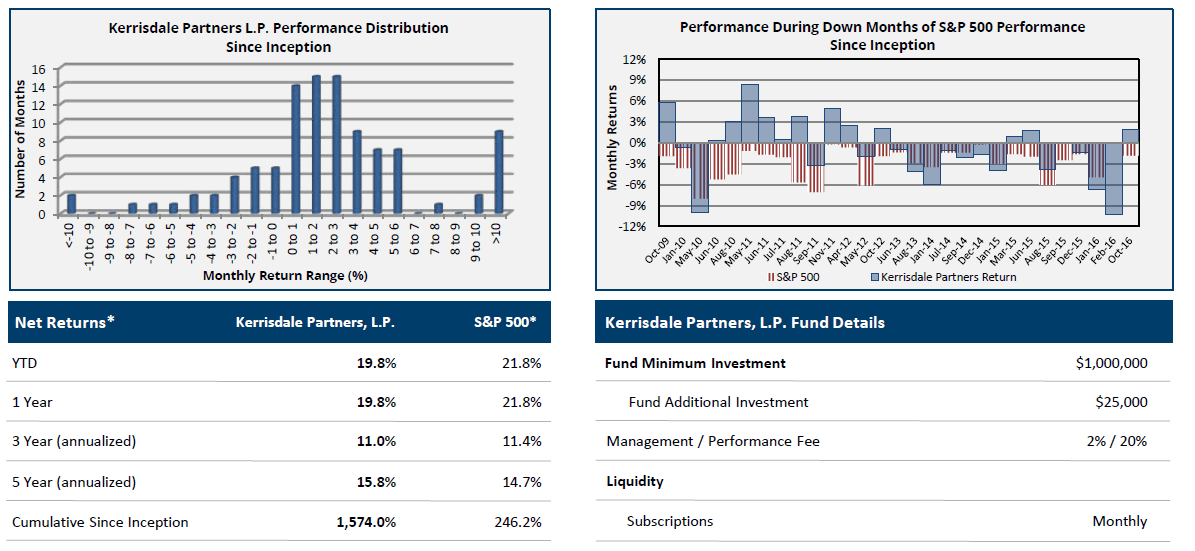 To some allocators, Kerrisdale's overall volatility represents risk, to others, they are a noncorrelated volatility manager

Please login to view the rest of this article - Not subscribed? Get our adfree exclusive content for only a few dollars a month.
It also helps us fund our operations so think of it as supporting quality journalism.