When looking at the retail panoply, Cowen and Company analyst John Kernan and his team look at the recently enacted tax reform and wonder if it will push the needle to the point middle income wage earners help second and third-tier retail malls. With the sector narrative coming from Wall Street and the media echoing " the Amazon apocalypse," will tax and fiscal policy come to the rescue?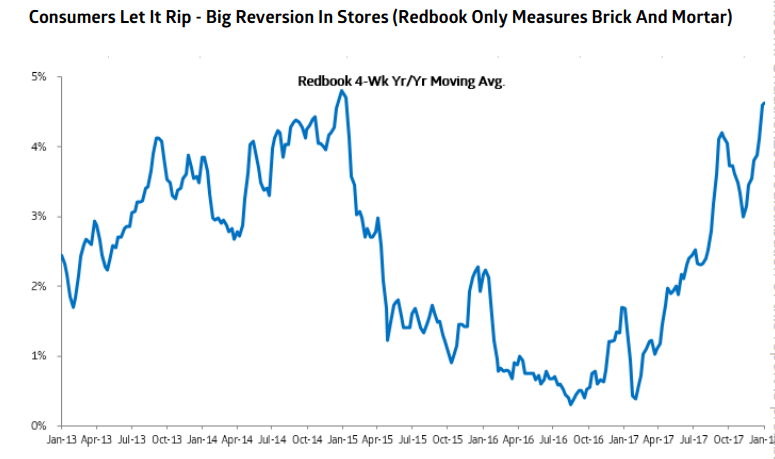 What Amazon Apocalypse? Retail sales up the most since the 2008 financial crisis

Please login to view the rest of this article - Not subscribed? Get our adfree exclusive content for only a few dollars a month.
It also helps us fund our operations so think of it as supporting quality journalism.