The calendar has a lot of data, but the FOMC meeting is over. The market waits for the next big event. We will soon have another jobs report, but Monday's presidential debate overshadows the other news. The news cycles this week will be all about the election, and the financial press will be no different. Should investors use this news to change course?
Last WeekThere was plenty of economic news, and it was another mixed picture. The FOMC decision dominated.
Theme RecapIn my last WTWA, I predicted a focus on bonds, especially at the long end. That proved to be one of my worst theme forecasts. While interest rates figured prominently in the discussions, the Fed commentary quashed the selloff in the long bond. The ten-year note rates finished a bit lower than last week.
The Story in One ChartI always start my personal review of the week by looking at this great chart from Doug Short. Stocks had a good, three-day rally. Doug attributes this to central bank policy – no rate increase from the Fed and the B of J.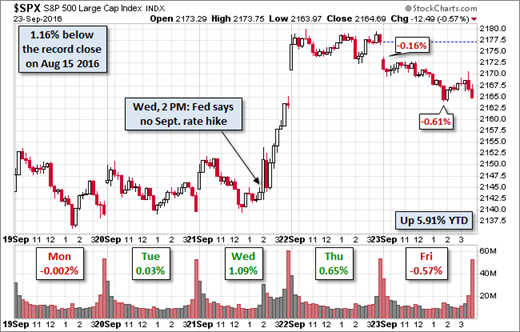 [drizzle]Doug has a special knack for pulling together all of the relevant information. His charts save more than a thousand words! Read his entire post where he adds analysis grounded in data and several more charts providing long-term perspective.
The NewsEach week I break down events into good and bad. Often there is an "ugly" and on rare occasion something really good. My working definition of "good" has two components. The news must be market friendly and better than expectations. I avoid using my personal preferences in evaluating news – and you should, too!
The Good
FOMC held rates constant with a hint of increases to come. Whether or not you agree with the decision, the market seemed to celebrate. This is despite the reduction by the Fed in estimates for the long-term growth rate. The market continues to applaud stimulus over results.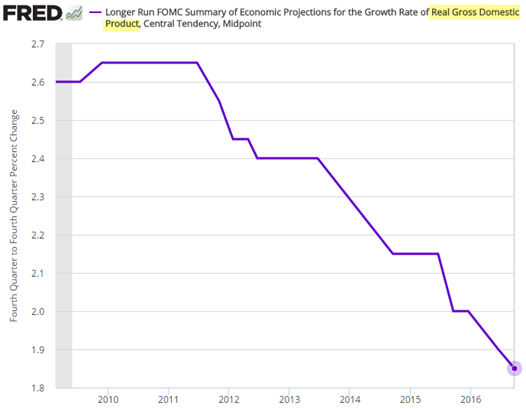 (click to enlarge)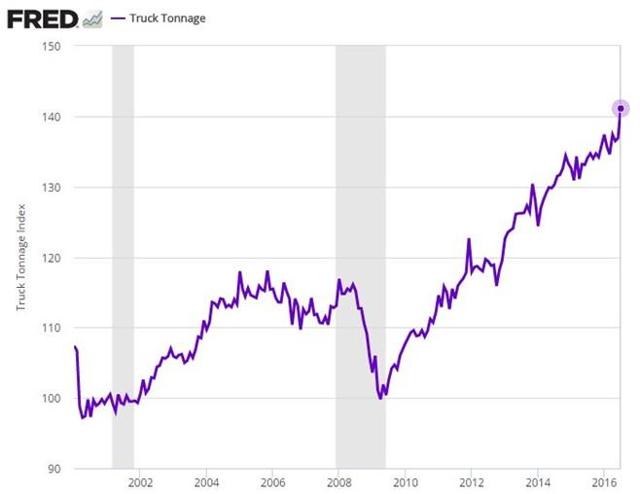 Building permits increased by 3.7%. This is a good leading indicator for housing.
Global steel production is again positive.
(click to enlarge)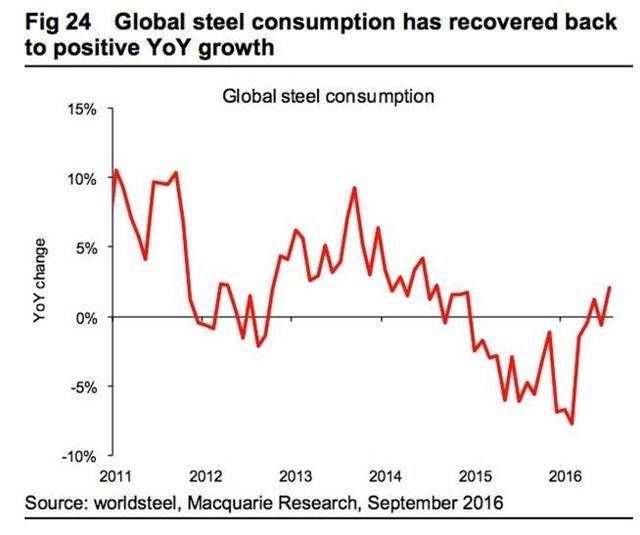 The Bad
(click to enlarge)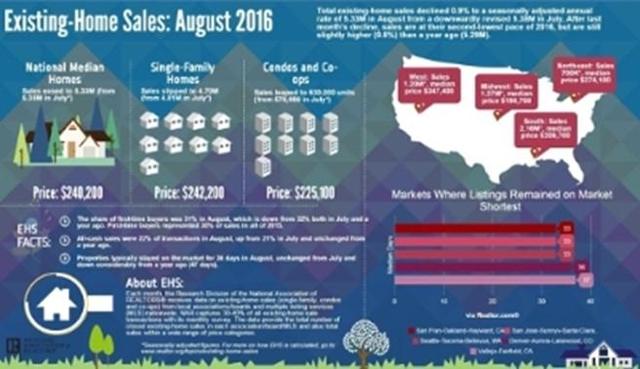 The Ugly
More violence. Talks have broken down in Syria, leaving the two million residents of Aleppo without water (The Guardian). Continuing incidents, tensions, and protests involving U.S. police and assorted bombings. It is not as if leaders were not trying. The U.S. and Russia have joined to back talks in Syria.
Chicago's homicide rate is much higher.
(click to enlarge)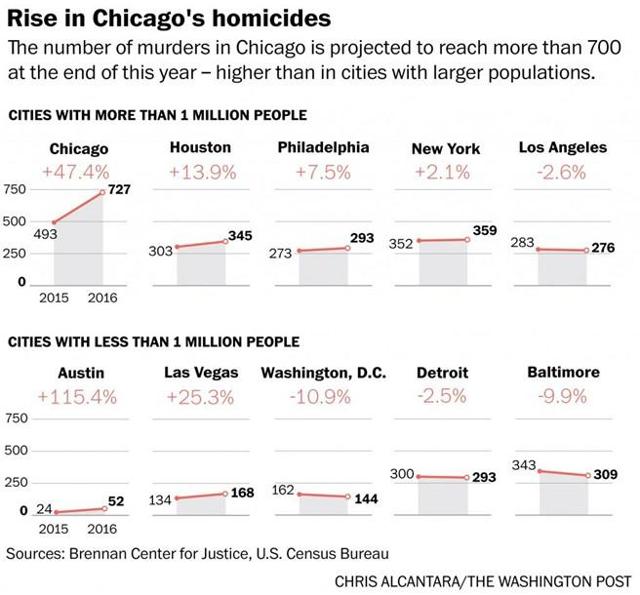 The Silver Bullet
I occasionally give the Silver Bullet award to someone who takes up an unpopular or thankless cause, doing the real work to demonstrate the facts. No award this week. Nominations are always welcome.
The Week Ahead
We would all like to know the direction of the market in advance. Good luck with that! Second best is planning what to look for and how to react. That is the purpose of considering possible themes for the week ahead. You can make your own predictions in the comments.
The Calendar
We have a big week for economic data, setting up for some important reports at the start of October. While personally I watch everything on the calendar, you do not need to! I highlight only the most important items in WTWA. Focus is essential.
The "A" List
Personal income and spending (NYSE:F). Can the recent strength continue?
New home sales (NYSE:M). A decrease is expected, but how much?
Michigan sentiment . An important concurrent indicator for employment and spending. Is there an election effect?
Consumer confidence . See Michigan sentiment. This is almost as good and usually correlated.
Initial claims (Th). The best concurrent indicator for employment trends.
The "B" List
Pending home sales (Th). Not as important for the economy as new homes, but still a good read on the market.
Chicago PMI . The most important of the regional indexes, especially when released on the Friday before the ISM index.
Durable goods orders (NYSE:W). Highly volatile August data with a big monthly decline expected. Any chance of an upside surprise?
Core PCE prices . The Fed's favorite inflation indicator, so it is worth watching.
GDP third estimate (Th). Few are interested in the final revision (before later benchmarking) of Q2 GDP, but this is what goes into the books.
Crude inventories . Often has a significant impact on oil markets, a focal point for traders of everything.
The first Presidential debate will be a news highlight with markets paying attention. FedSpeak is back in full swing. Chair Yellen testifies on Wednesday before a House committee on bank supervision.
Next Week's Theme
Most investors would prefer to tune this out, but we can no longer avoid it. The polls have tightened. We are on the eve of the first of three Presidential debates. It is expected to attract more viewers than the Super Bowl. Debates are always important, but this time is really special. The debate will provide a focus for the news cycle, including the financial media. I expect that everyone will be asking: Should the election news cause investors to change course?
Please note that this is not a post with political advocacy. Everyone should vote as they choose, and for whatever reason. That said, it is important for investors to understand what is anticipated by markets, and the likely result if things change. I have worked to find articles that reflect a mainstream viewpoint. As always, I welcome alternative suggestions.
We have three key questions. Out of hundreds of posts on these topics, here are a few that are good. Think of it as a starting point.
Who will win? Nate Silver, whose methods have done well, gives Clinton a chance of about 60%. Larry J. Sabato now has Trump leading in the Electoral College.
What actions might result?

Paul Ryan should know. He sees changes in tax policy, regulation, entitlements, and anti-poverty programs.