Global Economic Perspective: July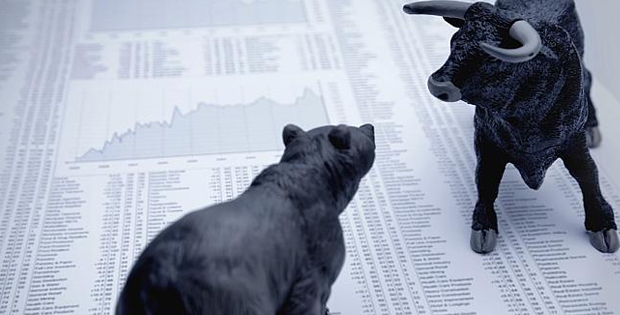 Perspective from the Franklin Templeton Fixed Income Group®
IN THIS ISSUE
US Likely Inching toward Interest-Rate Hike
China Intervenes to Prop Up Growth and Calm Its Stock Market
Greek Battle Disguises Eurozone Improvement
US Likely Inching toward Moderate Interest-Rate Hike
US Federal Reserve (Fed) Chair Janet Yellen gave the clearest indication yet that the central bank is likely to start raising interest rates later this year when she said in a speech on July 10 that she expected it would be "appropriate at some point later this year to take the first step to raise the federal funds rate and thus begin normalizing monetary policy." As usual, the Fed chair hedged her bets somewhat, saying she wanted to see further improvement in labor market conditions and greater confidence that inflation would move back up to 2% in the next few years, but, based on current trends, it seems that small, incremental hikes in base interest rates are looming on the horizon.
In our view, any decision on monetary policy normalization will have to take into account some of what is happening outside of America's borders, including the hazy economic outlook for China, the slowdown in other large emerging markets and the uncertainties that continue to plague the eurozone. Any move toward US monetary policy normalization would come in spite of an appeal from the International Monetary Fund (IMF) that the country delay raising interest rates until next year. The IMF expressed concerns over the rise in the value of the US dollar, which has gained about 20% against a basket of currencies in the past year and has led to a deepening trade deficit. More gains by the dollar—abetted by expectations of rate rises—could leave growth in the United States "significantly debilitated," according to the IMF.
But we believe purely US domestic factors continue to argue in favor of lifting short-term benchmark rates from the "at or close to zero" level where they have been stuck since 2008. Most tellingly, the US nonfarm payroll report for June showed that the US economy has continued to create plentiful jobs, which has led to a fall in the unemployment rate to 5.3%. After the first quarter's negative economic growth, the increase in employment has fed through into some spending indicators and to a real estate recovery, with the S&P/Case-Shiller index of home values in 20 cities rising 4.9% from a year earlier in April. Additionally, car sales have been buoyant for several months. All in all, recent data would seem to confirm the Fed's view that first-quarter 2015 weakness was "transitory" and that the US economy regained its footing in the second quarter, perhaps setting the stage for a more robust second half of the year.
The US economic picture, however, is not entirely unblemished. Productivity gains have been weak, the participation rate (meaning the percentage of the labor force in employment) declined to 62.6% in June—the lowest level since 1977—and hourly wage growth was flat in the same month. In spite of the drop in gasoline prices, consumers have remained cautious, as a 0.3% drop in retail sales in June suggested. Such factors explain the restraint that the Fed has continued to show, even as it leans toward rate rises. Meanwhile, manufacturing output was flat in May and June.
But one can be reasonably sanguine on at least some of these points. The Institute for Supply Management's purchasing managers' index (PMI) showed that US industry has continued to expand, and while weak retail sales betray consumer caution, The Conference Board's consumer confidence index for June was still much higher than a year ago.
However, the lack of growth in hourly earnings is something of a conundrum (average hourly wage growth was flat month-over-month in June and up over the past year by just 2%). The growth in contract employment, automation and crowdsourcing could well be having a negative influence on wage increases and sapping the bargaining power of full-time employees. However, hikes in minimum wages in a number of states and reports that prominent companies are having to offer higher pay to attract workers may start to show up in wage statistics in the months ahead. Meanwhile, the employment cost index (ECI)—which is compiled by the Bureau of Labor Statistics on a quarterly basis—suggested relatively solid 2.8% gains in wages in the year to end-March. Many observers expect hourly wages to pick up and become visible in statistics if and when the economy expands.
All in all, the Fed continues to expect inflation to rise gradually toward 2% over the medium term as the labor market improves further and the transitory effects of energy price declines and other factors dissipate, but the pace for hikes in interest rates could well be moderate, as the Fed has been indicating.
China Intervenes to Prop Up Growth and Calm Its Stock Market
It is generally felt by market observers that the wild, retail-driven speculation on the domestic Chinese stock market has little relation to economic fundamentals. China's domestic stock markets doubled in value in the space of less than a year only to fall by 30% during three weeks in late June through early July, before rising sharply again after central bank intervention. The stock market is just a small part of the Chinese economy, and a previous boom and bust in Chinese equities in 2007–2008 had little impact on consumption, retail sales or industrial production.
Yet jitters on the Chinese stock market have caused unease among many observers because of the potential fallout for the world economy. They have come amid some reports suggesting that even the reduced economic growth figures that the Chinese authorities have been presenting of late have been enhanced by a decline in the cost of imported commodities—which helps the trade balance and hence the ultimate gross domestic product (GDP) figure. This unease has been compounded by the downturn in exports to China (and to Asia in general) that a number of countries have been reporting. Chinese imports slumped by 17.6% in May (year-over-year), according to official data from the General Administration of Customs, and by a further 6.7% in June.
In spite of the Chinese stock market's perceived relative unimportance, the Chinese authorities have pulled out all the stops to ensure that equity volatility does not spill over into the wider economy. The People's Bank of China cut interest rates four times between November and the end of June, with the last of these cuts seen in part as an effort to prop up stock prices. Bank reserve requirements were also cut for similar reasons. Fiscal stimulus has also been introduced. Thus, extra liquidity is flowing through the Chinese economy, which may help stimulate growth not only in China but also in many emerging markets that export to China. Additionally, government spending on infrastructure has helped stabilize industrial activity, and property prices in major cities have started to tick up again after long being in the doldrums. The major shift toward reflationary macroeconomic policy would seem to trump events on the stock market in determining Chinese growth, in our view. China recorded 7% annual growth in the first quarter of 2015 and again in the second, which was slightly better than analysts' forecasts,